Ingredient of the week: Pineapple
Food - By
Wambui Kuria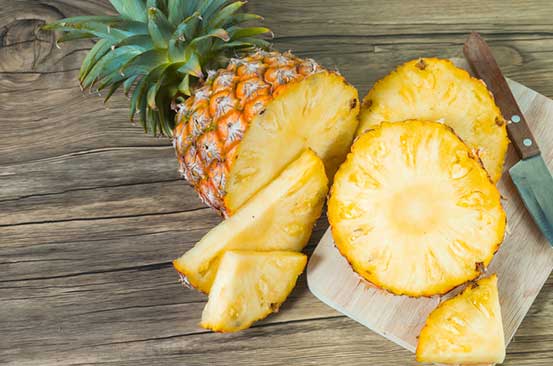 This sweet and tangy fruit that is believed to be originally from South America can be baked, juiced, cooked, grilled and added to smoothies. You can also try it with grilled pork or make some homemade pineapple jam -- the list is endless.
Pineapple is rich in many nutrients such as Vitamin C, manganese, antioxidants, fibre and water.
Sliced or diced, pineapple is a great treat in warm weather. An alternative way to have them is grilled with cinnamon sugar on them or as juice. Simply put the diced pieces into a blender with some water. Add sugar or honey if your pineapple isn't as sweet then blend till smooth. You can have it pulpy with some ice or sieve it for a smoother texture.
You can find pineapple at your local vendor's or in a supermarket. My favourite place to find them is on Thika Road at the Pineapple farmers shops.
Simple recipe for grilled pineapple sundae: Grill pineapple slices, set aside to cool. Scoop vanilla ice cream onto the cooled grilled pineapple ring, drizzle with caramel sauce and shredded coconut, then dig in and enjoy.