Wambui Kuria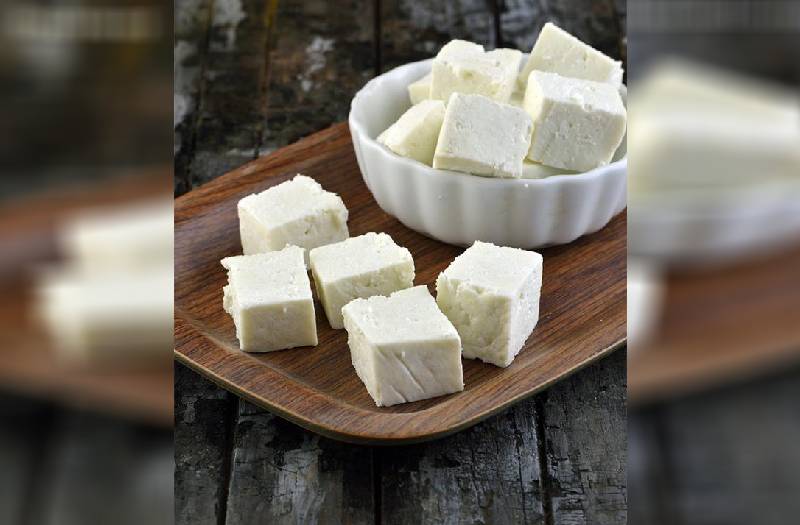 White, cheesy and creamy paneer is a non-melting cheese made from curdled milk.
ALSO READ: Caramelised pork recipe
Paneer is a popular ingredient in Indian cuisine, mostly curries and koftas (an Indian dish). Since it is made from dairy, vegetarians can add paneer to their meals if they are not lactose intolerant.
It is rich in calcium, magnesium and phosphorous, all minerals that are essential for bone development.
Recipe
What you need: Milk, white vinegar or lemon juice (sieved).
Bring milk to a boil; scoop out top formed cream. Lower heat and add white vinegar/lemon juice to the milk as you stir (slowly).
Once milk has curdled, turn heat off and set aside to cool. Pour into a colander lined with cheese cloth (gauze-like cotton cloth).
Squeeze out excess water then leave in the colander for a further 30-40 minutes for excess water to drain.
ALSO READ: Four health benefits of reducing your sugar intake
While still on the cloth, shape the paneer into a block, refrigerate to set for 30-40 minutes.
Once set, cube the paneer. Marinate the cubed paneer in masala batter, skew with chopped onion and coloured and green pepper. Oven grill or pan fry until cooked. Serve hot.
Paneer is available in many of the Indian stores in Kenya and in some major supermarkets and butcheries for Sh380- 1,000 and packaged in sizes from 250g to 500g.