Maggie Gitu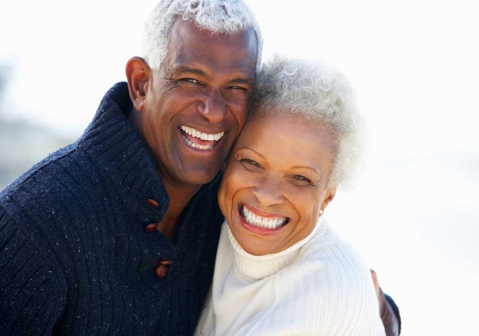 ALSO READ: Bad habits that are lowering your libido ?
As we get older, the desire for sex may remain while the ability to enjoy that sex may be challenged and require some interventions.
One such challenge could be less lubrication for the female partner, which can make sex less enjoyable. At 58 and 60 years old, the female partner here is likely past menopause so vaginal dryness would be my first suspicion.
If there is no disease or other medical problem present, then a simple over-the-counter, water based vaginal lubricant would be my first suggestion in the way of trying an easily accessible intervention. If this doesn't help, and/or if you suspect that there could be an underlying issue, please visit a doctor for further assessment.
If you get a clean bill of health but the problem persists, then there may be an underlying psychological issue so please seek the services of a mental health professional.
I especially appreciate this question because it raises a rarely-talked-about aspect of sexuality; the reality that many older couples are still sexually active beyond what is openly thought or discussed in the public domain.
To believe advertisers and other narratives, one would be forgiven for thinking that sex ends at 50 years old, but consider these statistics: one study found that 87 per cent of married men and 89 per cent of married women aged between 60-64 years were sexually active, as were 29 per cent of men and 25 per cent of women over 80 years old.
A different study showed that 31 per cent of British men and 14 per cent of British women aged 80-90 years still engaged in self pleasure and were having sex, while about 60 per cent (men) and 34 per cent (women) amongst their younger counterparts aged 70-80 years reported the same.
In the US, a study found that 46 per cent of men and 33 per cent of women over 70 years masturbated, while 43 per cent of men and 22 per cent of women reported being sexually active.
Both men and women reported a more emotionally satisfying sexual experience, with about 40 per cent of men over 70 years reporting a desire for more sex than they were currently having. Also interesting was a study that found that 62 per cent of women over 70 years found sex more satisfying than when they were younger!
If these few statistics are anything to go by, then there is a lot more sex going on among the older generation. I would therefore like to dedicate the rest of this article to older couples and to some of the challenges they may experience in their sex lives.
The natural effects of aging can interfere with a couple's sex life e.g. vaginal dryness as a result of menopause, less firm/shorter lasting erections and even difficulty in achieving orgasm. In addition, diseases such as high/low blood pressure, high/low blood sugar, diabetes, high cholesterol, heart problems, arthritis, yeast infections, UTIs (Urinary Tract Infections) and even incontinence can affect one's sex life.
Mental health conditions such as anxiety or depression can also negatively impact a couple's sex life. The good news is that there are a variety of interventions available from a simple visit to a doctor or mental health professional. Remember: be honest about your sexual needs so you can receive appropriate care.
A special note on STI's
It is easy to assume that because older couples don't have to worry about pregnancy then they don't need to worry about STI's. This would be a mistake; reports indicate that STI infections amongst older people are increasing.
Anyone who is having sex with more than one partner, or with an infected partner, is likely to get an STI including HIV, trichomoniasis, gonorrhea, syphillis, herpes or chlamydia. Unless you're in a monogamous relationship, please get tested and use protection such as condoms.
Oh Joy!
Let us also celebrate the advantages of having sex while older. First, there is no fear of an unplanned pregnancy. Partners are therefore more likely to be relaxed and unworried about the consequences of pregnancy. In addition, older sex partners tend to be more financially stable as well as grounded in the lives that they have spent years building; children have been educated, have moved out, maybe even married with children of their own so older people can enjoy having grandchildren.
Finances/businesses are likely to be more stable and those who are retired are likely to be receiving a pension. Older partners have also lived through many personal and societal challenges and have learned to have a less anxious, more balanced view of life, including sex. In other words, they may be more likely to relax and enjoy today for what it is, including sex.
The benefit of this is an uninhibited and generally more fun, relaxed sex life. Sex in this population also tends to be less about acrobatics and more about emotional connection and mutual enjoyment: 'quality over quantity' rules the day for this lot!
Maggie Gitu is a marriage, family and sex therapist. Reach her on: [email protected] or via her Facebook page: Maggie Gitu