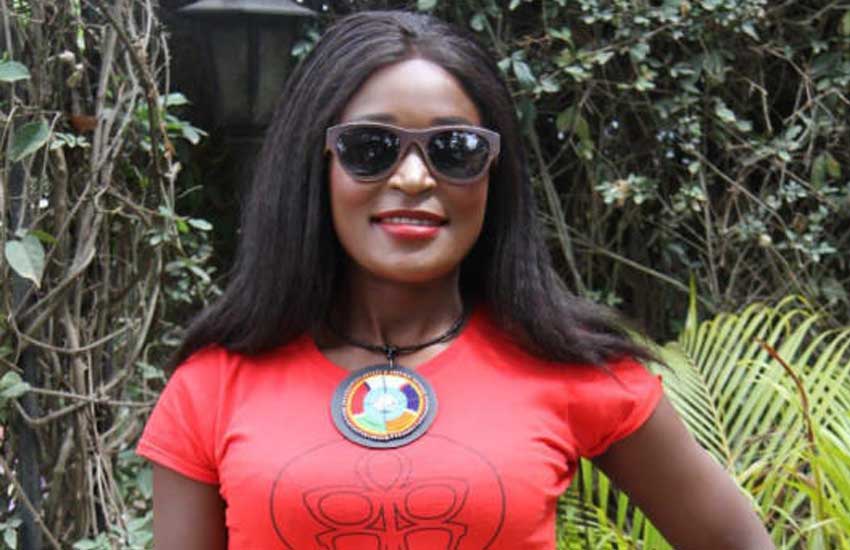 Veronica Ojwang-Westergard is one of the founders of Shadeshares, which manufactures environmentally friendly sunglasses that help protect eyes from the harsh African sun. She talks about the business and its projects.
My background:
I have been a practising nurse for ten years. When I completed high school, I travelled to Finland in 2001 to study towards a Bachelor's degree in Nursing. I graduated in 2005. Soon, I got married to my husband Jan-Erik Westergard. Later, I got a Master's in Global Health in 2018 from an institution in the same country. However, my specialty has always been in the operating room (OR).
The idea:
My husband is an experienced IT entrepreneur. We came up with a business idea that would merge our professions. During our frequent visits to Kenya, we noticed that people in our village were losing their eyesight in alarming numbers. In addition to this, the sun was scorching hot and most people in Kenya weren't bothering to wear sunglasses.
When we asked them why, especially in the rural areas, they would bluff it off as an unnecessary fashion accessory for snobbish people. The few, who wore them were indifferent as to whether they had UV protection or not. We also noticed that they were several underprivileged youths who were unemployed. That was the genesis of our idea of Shadeshares.
In 2017, we partnered with some entrepreneurs in Finland and the sunglasses company emerged. The sharing of our ideas and the proceeds of our investment formed the core of the name of the business. Later, we presented our idea to World Vision, and they agreed to partner with us.
READ MORE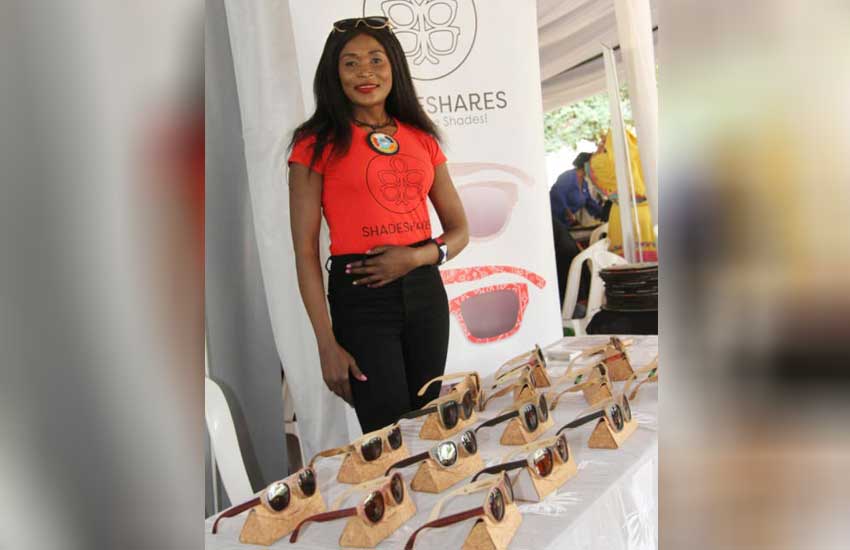 What happened next?
In 2017 when the business officially started, I quit my career as an OR nurse and decided to concentrate on it. However, my husband and other partners are still active in their careers. Apart from being a founder of Shadeshares, I also double up as the company's Head of Sales and Marketing in Kenya.
Global warming is a thorny issue. The sun is becoming hotter every day so we need to protect our eyes increasingly, especially in Africa. At Shadeshares, we take into consideration the fashion, aesthetic and health aspect of sunglasses.
My husband and I also realised Kenyans were cutting trees at alarming rates. When I left South Nyanza, Oyugis for further studies, the area had many trees. However, when I completed my studies and came back home, I couldn't believe my eyes. Most trees had been chopped down and the land was bare.
Deforestation is one of the main causes of global warming and extreme climate change so we decided to embrace the Sustainable Development Goals (SDGs) by ensuring the sunglasses we made were environmentally friendly and sustainable.
The frame of the shades is manufactured from the Finnish birch veneer. This wood is obtained from surplus timber which is trimmed from forests in Finland. This wood can withstand all sorts of temperature and weather -- from the scorching sun to the harsh winter cold. This means it can be worn all over the world.
Our lenses are polarised with excellent UV protection and the non-toxic hinges originate from Italy. Our workshop is located in Nairobi's SOS Children's Village.
Running a startup:
The business has been received well abroad, especially by the corporate world which understands the meaning of SDGs and dangers of global warming and climate change. However, in Kenya, we are still making baby steps.
In addition to being environmentally conscious, Shadeshares is also philanthropic. We aim to assist Kenyan youth who are jobless and living in slums, bearing this in mind, all our employees in our workshop are from underprivileged families from Korogocho and Kariobangi. We are also gender-sensitive, we have 20 employees, ten of them are women and the others are men.
We also donate 20 per cent of the proceeds of our sales to the education and employment of youth from the slums. Additionally, from every sale of Shadeshares sunglasses, we plant a tree. These trees are planted in reliable institutions such as schools and churches. We realised that if we planted them elsewhere, they might eventually be chopped off. Moreover, we direct officials in these areas how to nurture them. The tree-planting project is in conjunction with the Kenya Forest Service.
Although I would like everyone in Kenya to at least own a pair of Shadeshares sunglasses, a majority of us haven't grasped their importance. My major challenge as a healthcare professional is sensitising the world that UV rays are harmful and that they can even cause fatal diseases like eye cancer. Although there are several brands of sunglasses in the market, some of them don't contain the crucial UV protection and they might cause more harm than good.
Additionally, I would like to tell Kenyans and the world to embrace the practice of reforestation. In countries like Finland, the government has enforced strict regulations that deal with the environment and cutting of trees.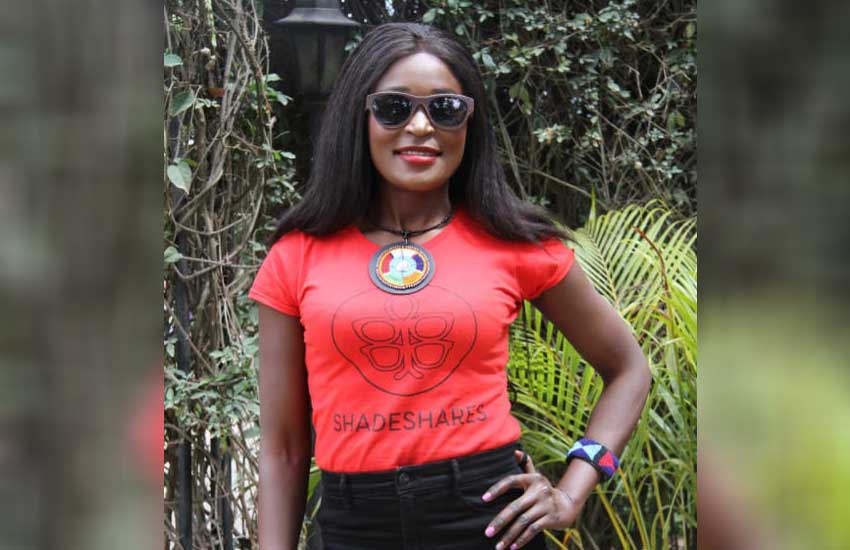 Where I am now:
The main objective of Shadeshares is to become a zero-carbon print foot company. So far we have managed to plant approximately 7,000 trees and we plan to plant even more. When you buy our sunglasses, you not only buy a fashion accessory, you're also giving back to society.
Our company has partnered with several corporate companies in Finland who buy the shades as souvenirs for their clients. We have also been able to assist several families in the slums either directly or indirectly. We are also proud of our reforestation project. When we plant trees, we guarantee that our future generations will have clean air and water. In the spirit of philanthropy, each country where Shadeshares will be embraced will also acquire a 10 per cent share of the returns to channel to their local charities.
Currently, our product can be purchased in Masoko.com, our website, pop up markets, and several flea markets all over Nairobi. You can follow us through social media to find out where you can locate us physically. Our pricing fits the quality of the sunglasses.
My tip:
I understand that when most people start a business they place their financial needs first, however, I urge them to be environmentally conscious. Start a business that will improve and benefit your environment and not destroy it.
I would have opted to professionally assemble Shadeshares sunglasses in Finland and sell them there. However, I wanted to develop my country's economy and contribute to the GDP. Therefore, If you can assist the less fortunate with your business idea, then you will be solving some of the poverty and unemployment rates in the country.
An entrepreneur should be persistent. Understand that the idea you have might take time to develop. Persevere with every initiative you try in your business since nothing is impossible and there are a million ways of implementing any aspirations you have. Never give up if some days pass and you don't sell anything. A remarkable product or service will eventually sell itself.