Home
/
Parenting
Mom-economics: How to handle money while being a single mom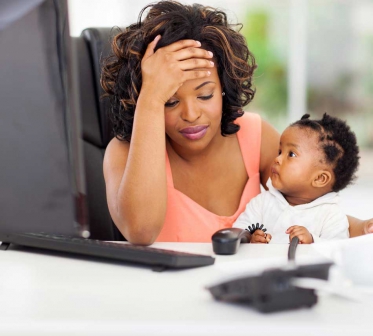 I know it's a tricky and uncomfortable subject especially when we use the word budget. For a single mother, things may get tough especially when your source of income is used to support one person. You were used to the life where only you used your income but now you have another mouth to feed. Motherhood in itself is a selfless job and one of sacrifice, and when money is involved that is no different.
So what do you do when you have another mouth to feed and the same income?
Budget.
I know you don't like hearing this word. To some it feels like budget means you start being mean to yourself. Unfortunately that's not the case. Budget is where you factor in everything from how much token you spend each month to how many diapers the baby uses. You put into consideration everything you and your kids use. The most common ratio for budgeting is 50-30-20. Use 50% of your income on everything. Fare, baby stuff e.t.c
30%- on households. That means things like rent.
20%- save.
Savings
One of the best advice I was given was save before you spend. The easiest way for you to do that is placing a standing order with your bank. The date should be around the period where you are expecting your salary. Don't be tempted to spend before you save. Then also be clear what you are saving for. Is it an emergency account? Are you saving for a holiday? To buy land? Start a business? Save for your child's education? Once you have a goal in sight it becomes quite easy to save.
Talents/gift.
What is something you can do without too much hustle? Write? How about you start a blog, make money from it. You can be a guest writer to various blogs and earn some cash on the side. Can you sing? How about you start hosting Karaoke for some cash? Plan events? Make extra money by planning events for your friends. Don't just sit behind your office desk and expect a raise. Look at your talents and you could find that you can earn money from them.
Having a baby and especially being a single parent makes you think about life and ways you can provide the best life for your baby. There are many ways to earn extra cash but before you do make sure you are disciplined with the one you have now. Say goodbye to impulse spending and like my dad always tells me "jinyime" for a while, its only for a short period.
It's always said that your thoughts dictate your life. If you are thinking lack the only thing you will attract in your life is lack. If you want more and in regards to this topic is money, then think of abundance. The power of positive thinking works wonders. Have a relationship with money and you will see your life change.
Related Topics