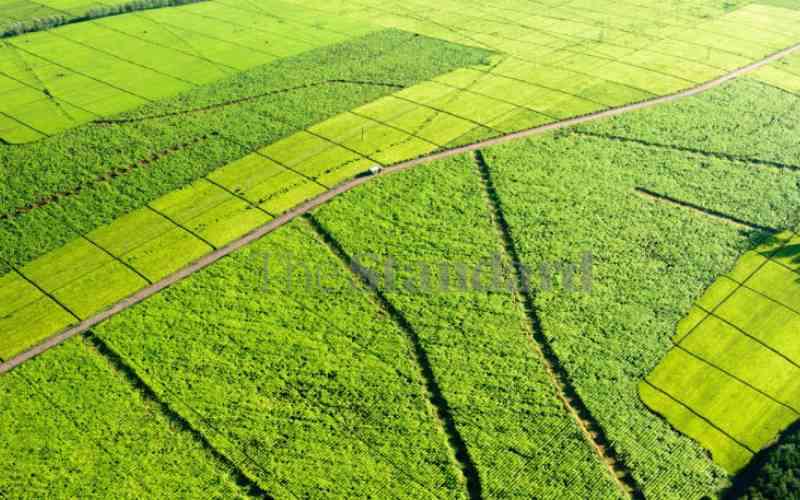 Multinational tea companies may be under fire for some of their policies, including the adoption of tea-harvesting machines that have led to job cuts.
However, these companies have also come up with several programmes that have benefited residents.
They have offered scholarships, built schools and set up water and infrastructural projects through corporate social responsibility.
Milly Chepkorir counts herself lucky after she landed a scholarship from Finlays to further her studies soon after graduating with a bachelor's degree in Agribusiness and Trade from Kenyatta University.
"My father's meagre income as a plumber could not fully support my education," said Chepkorir.
She added: "I graduated in 2015 and I tried my luck with Finalys Community Trust the following year. After an interview, I landed a scholarship for a Master in Science (Agricultural Economics)."
Chepkorir, who hails from Kasaos Ward in Ainamoi, joined UK's University of Reading.
"I graduated in 2018 and came back to Kenya. I was absorbed by James Finlays. Later, I got a place with a research fellowship under United Nations Economic Commission for Africa," she said.
This presented her with a second opportunity to leave the country for Addis Ababa, Ethiopia.
"After the fellowship programme, I came back to Kericho and still work with Finlays. Were it not for the company, my life would have most likely taken a different path," said Chepkorir.
Ednah Chepkwony, another beneficiary of the programme, says: "I feel indebted to the company. It came to my rescue when all seemed to be working against my thirst for further education."
Ms Chepkony went through a rigorous process, after being shortlisted, which included vetting by trustees of the community trust to ensure only the deserving cases got the opportunities.
"I applied and qualified for the company's undergraduate scholarship and did my Bachelor of Science (Botany). The scholarship covered tuition and upkeep," said Chepkwony. Today, she works as an assistant talent manager at James Finlays tea company.
Janet Ruto, a trustee at Finlays Community Trust, describes the Trust as a vehicle the company has been using to reach out to residents of Bomet and Kericho counties.
"Each year we offer full sponsorship to 20 secondary school students and 28 students for degree programmes. Each year, we offer fully-paid scholarships for two master's students in the UK. Each costs Sh14 million," said Ms Ruto.
Related Topics