SHAMLAL PURI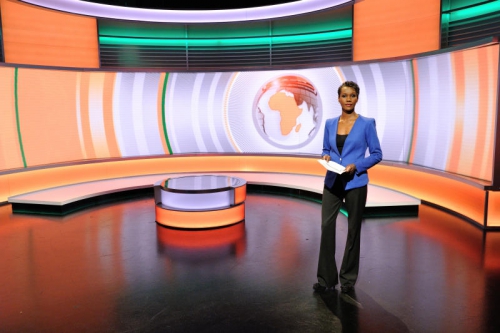 'More women should go into journalism', Sophie Ikenye.
ALSO READ: Zindzi Mandela: South Africa's former first lady, apartheid heroine dies at 59
Broadcast journalism holds the fascination of many young women in Africa in these days of colour TV revolution, but they find it a daunting task on how to get a break into this high pressure job.
Teenagers watching television on their home screens, at the homes of their friends or schools are in awe of the rich variety of programmes aired daily ranging from a mixed bag of news, current affairs, interviews, women's interest and cookery programmes.
More often than not, they visualize themselves sitting in the studio with key and back lights on and the tall cameraman with his camera fixed on a tripod panning at her and focusing on the Studio guest to set the interview into motion.
Or, the young woman holding a boom microphone and firing away questions interviewing news-makers on the street or on an adventurous action-filled assignment somewhere in a wonderful and weird part of the world – just like former BBC broadcaster the British Kenyan broadcaster Yvonne Ndege, who is now the West Africa Correspondent of Al Jazeera TV.
The tough task of informing and helping shape public opinion is reserved only for those who have the ability to do so. Sophie Ikenye is their role model because they see her success on the air waves and the TV screens as a testimony to what hard work and perseverance can achieve.
On her part, Sophie sees no reason for women to shy away from journalism and broadcasting. She sees it as her special mission to encourage more women to come and join the profession be it back home in Kenya or abroad.
She is particularly keen on encouraging well-educated Kenyan women to enter journalism and broadcasting. "There are more and more women taking up journalism – and strong ones too," she says.
ALSO READ: Hygiene tips to share with your teenage daughter
"My advice to those looking to venture into journalism is, don't be afraid to ask the tough questions. Cultivate a spirit of curiosity. Don't be afraid to think outside the box, this is a profession that requires a lot of thinking. Don't be afraid of the odd hours that you have to put in. And, please don't forget you are a woman. Don't leave behind your feminine side, because what they say about women and instinct does come in handy in this profession," she says.