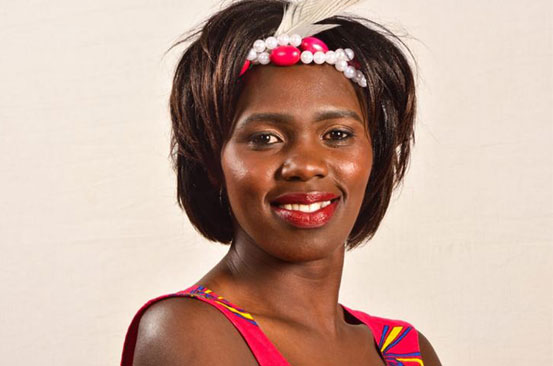 It was her husband who alerted her to the lump in her breast.
"He advised me to go and have it checked," says Selesa Mayi in an interview with Eve Digital. "For most people who have breast cancer, it is their spouse who notices the lump."
That was in 2013. Selesa consulted a doctor and she had a lumpectomy at Aga Khan Hospital, Machakos.
"As the sample was sent to the lab for testing, I decided to take my son to school in Nyanza," she says, "and decided to 'stay' there but in real sense I was running away from reality.
"Until one day I decided to do a self check again, on squeezing the nipple red pus popped up and that gave me a red flag that I had cancer even though I had not picked my results from Aga Khan."
She returned to Nairobi only to delay the hospital visit she knew would confirm her worst fears. Elections came, she even voted, and still she couldn't get herself to go to the hospital.
" I waited for elections," she explains, "and waited again for the verdict dates expecting that there were chaos in the city. My aim was not to go collect my results."
READ MORE
Nevertheless, there was peace in the city so Selesa bit the bullet and travelled to Machakos to collect her results hich came out positive.
"The doctor decided to perform a mastectomy and I was in hospital for a week."
On returning to Nairobi, Selesa started looking for places where she could continue with her treatment.
"I went to St Mary's Hospital [Langata], where I had my chemotherapy," she explains. Breast cancer treatment is two-fold. One has to have chemotherapy and radiotherapy. While she had sorted out where she could get chemotherapy at an affordable price, she still had to wait for almost a year to get radiotherapy.
"Radiotherapy was conducted in KNH," she recalls. "The queues were so long that I had been scheduled for 2015. But somebody helped me and I managed to get treatment in 2014."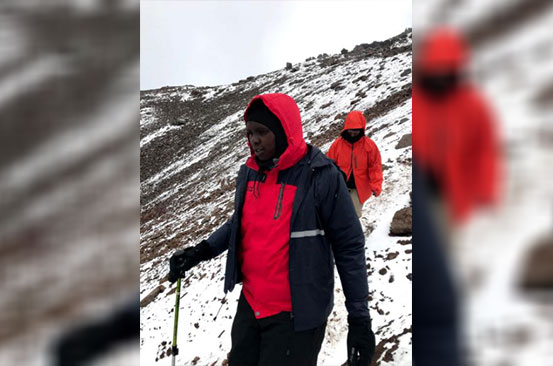 Support
Her family and friends were quite supportive through all this. They offered to help with her medical bills, even going as far as to ask her to call whenever she got stuck. "My siblings helped the best they could," she says. "My friends too." She also got emotional and psychological support from her friends. Nevertheless, her neighbours were a thorn in her flesh.
"They talked ill of me," she reveals. "They would sit in groups saying how I was going to die especially when I went through chemo. "I used to go for chemo on Friday and when I came back [home], the side effects would last the whole weekend. They [the neighbours] would come and stand at our doorstep waiting for me to die."
"We used to fetch water from outside. None of them would touch the jerrycan to fetch for me. So with all the side effects, I had to go and fetch my own water," she says. Her husband would leave her at home to go to work so as to fend for their family.
"They thought that even the jerrycan would give them cancer," she explains. "Some even gave me a nickname 'Bonus' saying that I was living on bonus time."
Selesa explains that when she went for chemo, she would take her then kindergarten-aged daughter to her sister's house for the weekend and by the time she returned on Sunday, the side effects of the chemo had worn out.
"Most of the time I was at home by myself," she recalls. "My husband would leave warm water for me in the flask which I could sip so that I don't get dehydrated. He would come back in the evening, clean up the mess that was in the house, wash the utensils, clean me up and maybe even wash some clothes."
He did this for the three days after chemotherapy. Her landlord, she says, would sometimes fetch water for her and leave it at her doorstep.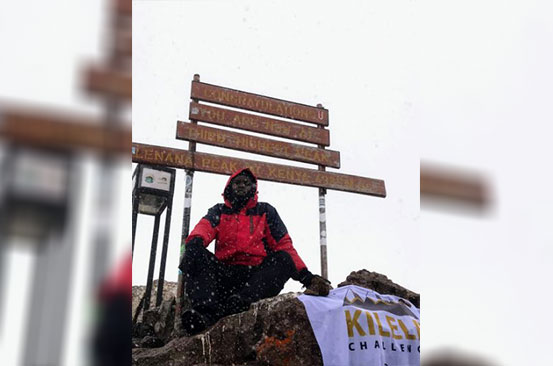 Financial strain
Getting treatment was no easy feat. Just before she was diagnosed, she lost her job forcing the family to rely only on her husband's income.
"I decided to use my NHIF for the mastectomy. On the day of clearance, they found that the card was inactive. I called one of my brothers and he sent the money via Mpesa."
Aside from finances, there was also the confusion of what steps she should take in terms of treatment after the mastectomy. Selesa admits that she didn't read her discharge notes nor did she get any explanation on what comes first, chemotherapy or radiotherapy.
"All the doctor told me was to go to Kenyatta for radiotherapy," she says.
It was just her luck that her sister worked for a doctor. They consulted him and when he looked at her report, he referred her to St Mary's for chemotherapy which was more affordable. Her brother helped pay the chemo bill.
"I also ran into a friend who was working at the University of Nairobi and he told me that any time I was going for chemotherapy and I didn't have funds, I could stop by his office and he would help out."
There was also the issue of diet. She was required to eat foods that would increase blood volume. This became challenging what with the financial strain they were already in.
"My daughter was out of school for two terms due to lack of fees. She was in pre-unit at the time [PP2 now].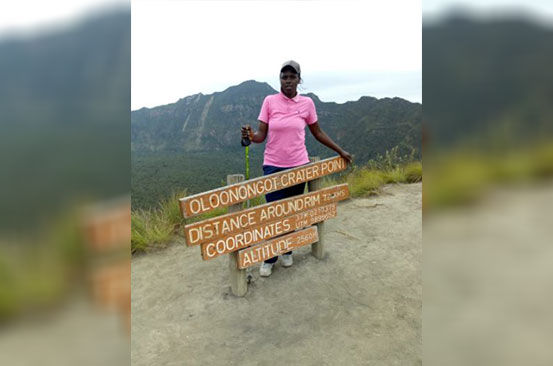 Psychological strain
It was difficult for her husband and children to see her going through this. Her son, who was in Form Two at the time and studying in a boarding school in Nyanza was shocked to see her when she paid him a visit after her first round of chemo.
"When he heard that I had a lump, he just knew that it was cancerous. In fact he said, 'huyo ako na cancer, acha nijitayarishe pengine ataniacha' (she has cancer, let me prepare myself, maybe she will leave me).
"The moment he saw me, he burst into tears. I tried to keep him calm but he was really depressed," she divulges. Her daughter too, who saw her mother struggle with the side effects of chemo firsthand, was affected psychologically.
"Right from the time I was told that I had cancer, she would see me crying. She didn't know why I was crying. She also saw me nursing the wounds of the mastectomy in the house because I couldn't afford to go to the health centre for nursing.
"Since she was not going to school, neighbours would ask her why she wasn't going to school and she would come and ask me why."
"My husband was also depressed because financially we didn't have money. Nobody came to give us morale. It was like they were running away from us."
Word of advice
For Selesa, keeping up that fighting spirit is what saw her through her diagnosis and treatment. It is also what made her emerge as one of the few who completed the KILELE Challenge on September 2020. The Challenge helps survivors overcome self limiting beliefs, proving to participants and others going through treatment not to give up. Because there is life beyond cancer.
"It was very challenging to reach the top, but whenever I felt like giving up, I remembered that I had overcome cancer, and this made me determined to summit Mt. Kenya. And I did," she said.
Her advice to cancer patients: "Don't listen to outsiders. They can kill your inner spirit, demoralizing you," she advises. "Once you find out that you have a lump, visit a health centre," she adds. "And then make up your mind that you are going to fight it."
"Cancer is not a death sentence. When it is found in good time, it can be managed, go get checked today" she concludes.
(Photos: Courtesy)