Sylvia Wakhisi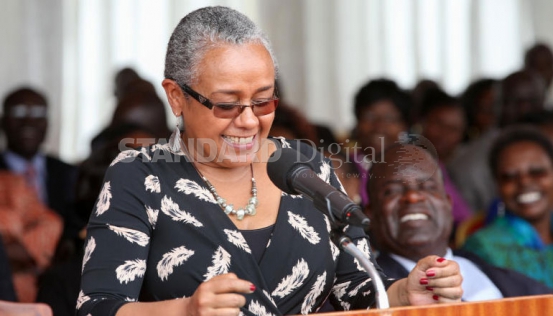 A while back when Kate Middleton, the Duchess of Cambridge was pregnant with her second child, she went on a trip to West Midlands. As usual, she was in her element-looking elegant and stylish.
However, there was something about her that stood out and caught the public's attention. The Duchess of Cambridge, wore her hair up in a half ponytail and inadvertently exposed a handful of silver streaks. A glimpse of grey could be seen peeping from beneath the knot holding it in place.
The hullabaloo that followed was centered around the fact that, unlike so many people her age, she had not gone to the trouble to hide her greys. Kate is lucky to still be on the list of Britain's sweethearts so, like so many of her fashion 'blunders' we predict this will become an instant hit and quickly turn into a trend among celebrity circles.
In Kenya though, showing your greys has slowly been turning into a revolution. It so happens that the "going natural" revolution has hit the middle-class population in recent years, so it's only natural, forgive the pun, for women to embrace the going-grey revolution as well.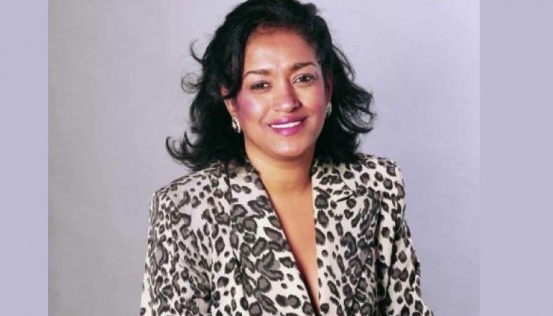 Some people consider grey hair as something that makes them look distinguished; for others, it's a reminder that they're getting older. Whichever way you feel about it, grey or white hair is pretty much inevitable with age (if you're fortunate enough to still have hair in your later years).
Grey hair is often seen as a symbol of wealth or wisdom. Rightly or wrongly, being female and grey was such a social taboo that a number of women would rather part with some amount of money in a salon to have their hair coloured.
But is it really that a going-grey revolution is taking place and women are no longer afraid to lay bare the facts or is it that there is an underlying environmental change that is making women's hair turn grey early?
READ MORE
The trend could be catching on, but not every one is about to jump on the bandwagon.
Esther Passaris famous for the Adopt-a Light project says she started going grey at around the age of ten and she's not too keen on showing what's she's got.
"I would tend to pluck the strands of grey hair out and my school mates would also enjoy plucking it. What I didn't know is that I was causing the grey hairs to multiply," says Passaris.
"Between the age of 15 and 20, I was very grey. Though I didn't mind, I couldn't stand the double stares I got from people. It's very irritating," she says.
Passaris says she now dyes her hair every two weeks.
"Currently, I have golden streaks on my hair, which is a highlight that adds colour to my dark hair and makes it really look beautiful," she says.
She, however, says that people with grey hair are still traumatised, which she says shouldn't happen.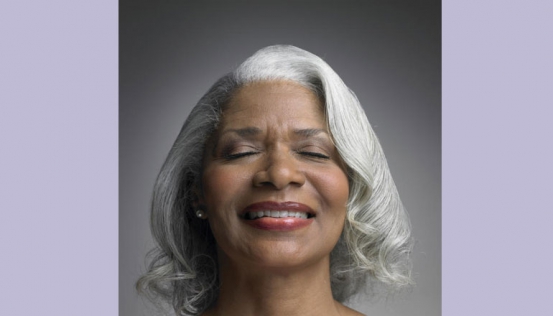 Says Passaris: "People expect one to go grey at the age of 70. But going grey early doesn't mean that one is old. You can still embrace and look beautiful with your grey hair. My grandmother is 95 and is 100 per cent grey and she looks good in it. Barbara Bush, mother to George W Bush has also gone grey completely. You need not feel short-changed with your grey."
Wangui Ngugi, 37, started having grey hair while in primary school but she is proud of it.
"In my family, we all have this super thick and long hair and it tends to grey early. I am the one with the most white hair in my family, than even my older sister who is 53. I have never coloured it and I don't think I will any time soon," she says.
Wangui hopes the urge to hide her grey hair will not come as the years progress.
"It is the least of my worries. I actually get reminded about my grey hair either when I am at the salon or by ladies who admire it. Honestly, I like the shimmer when my hair is set and combed out. It looks really nice," she says.
Just like Wangui, Genet Alaro, 31, also has grey hair.
"My daughter and I have grey hair. Ours is genetic. However, I think there are other factors that cause people to have grey hair at an early age such as use of bad hair products, stress and even a bad life style. But as we know, aging is the main cause," she says.
"It has never bothered me. My family used to say that I got it from my dad and it's a sign of wealth."
Studies have found that genetics are far more likely to determine when you go grey than any environmental cause.
If your parents went grey early, the chances are you will, too. And the younger you start going grey, the quicker you're likely to go from having a full head of coloured hair to being grey all over.
But there are other options for those hoping to hide the tell-tale strands.
"I have many streaks of grey hair and I prefer hiding it with dyes because I feel that at the age of 36, I am still young hence, am not comfortable walking around with it and also to avoid people judging me. It somehow makes me feel inferior," says Joy Makena, a banker.
For Gloria Kurui, 42, having grey hair is not only acceptable, it's fashionable.
"The myth that grey hair makes you old is just that - a myth. If you were young, vibrant, active, healthy pre-grey, you're still going to be that way. It's all in the attitude you bring to it," Gloria says. "If you think of it as merely another colour choice, you won't be afraid of grey."
Joseph Karamoja, Lead Consultant at Image Savvy Africa says grey hair does have an effect on a person's overall image.
"Grey hair can largely be construed in two ways; the wisdom and patience that comes with age and longevity or the lack of youth and virility. Even the Bible notes grey hair as a sign of living the true path and as a crown of glory," says Karamoja.
Karamoja goes on to say that grey hair is the fastest way to depict age and the exit of youth.
"In school stage plays and drama festivals, the easiest way to depict or portray the image of an older person is usually grey hair," he says.
According to Karamoja, the best ways to deal with greying is to embrace it as your personal brand and wear it proudly or deal with it professionally and consistently - normally through dyeing and head gear - which can cost you time and money.
He offers: "Public figures such as Ambassador Bethuel Kiplagat, the Truth, Justice & Reconciliation Commission Chairman, First Lady Margaret Kenyatta and Morgan Freeman, an American actor, film director, and narrator are common examples of the "embracers" whom we have come to accept by their grey.
Najib Balala, Cabinet Secretary for Mining, on the other hand, is a popular grey-haired man who has turned to other solutions such as dyeing. Hence, the key lies in embracing it and pro-actively making it a part of your brand or keeping it well hidden behind the chemicals, hats or headgear and other solutions."
One thing to note is that grey hair doesn't have to make one feel inferior. However, if it strikes at a younger age, it can be a tough challenge to solve.
"The best way to accept and live with it is to determine if it suits your personal brand or not. In the case of Margaret Kenyatta, the silver crown suits her role of the "mother of the nation" and we have all come to embrace her that way," says Karamoja.
He adds: "It gives her a gentry, patient and wise persona that is important for her role as First Lady."
If you have grey hair, the question to ask yourself is, what is my personal brand? Does the grey enhance or diminish my brand? Then you will either choose to embrace it or deal with it.