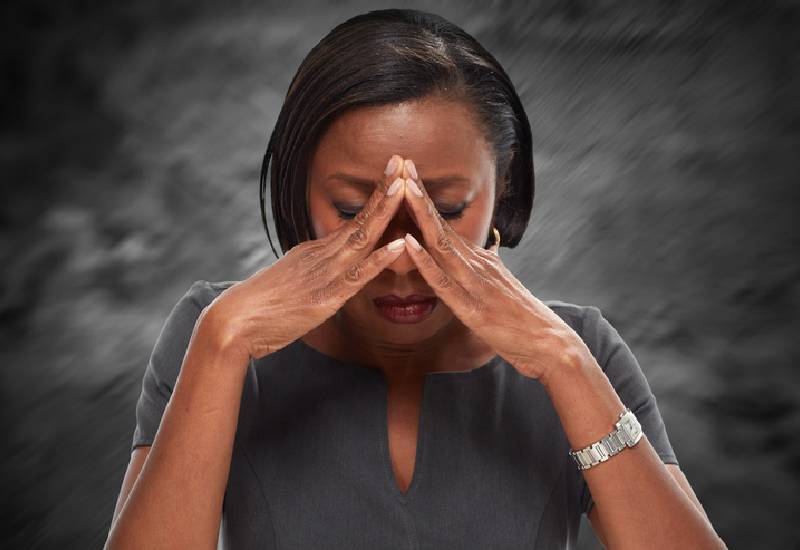 A couple of years ago, mental health care wasn't something that was taken seriously. If you weren't feeling okay and there was nothing wrong with you physically, then you were told to 'just ignore it' or 'man up.'
At the time, people didn't realize that mental health could be just as serious as physical health. But not anymore. Matters surrounding the topic can be openly acknowledged.
It's always crucial to prioritize your mental health every day and you can learn how to manage your emotions and keep your life in check in these seven ways.
Keep the distractions away
Whenever you're having your deep moments of introspection, try and avoid distractions.
When you always have the TV on or music playing in the background, there is some barrier that prevents you from really understanding what's going on within.
Those few moments should be handled sacredly and you should give yourself room to tap into your emotional well-being without too much going on in the background.
Write it down
Keep a diary or journal with you so you can have a clear view of your feelings. Sometimes you'll feel overwhelmed which makes it hard to point out exactly what is bothering you.
READ MORE
Writing it down will organize your thoughts into a form you can understand better. You should simply express yourself directly through words or even write down your thoughts as poems or stories as a calming strategy.
Be in the present moment
There are many things to appreciate about the present moment.
We're always so focused on the future or past, to a point where you can barely appreciate anything about where your life is at currently.
Whenever you find yourself overthinking about your past or goals you haven't achieved yet, take a moment to breathe and focus on the positive things you can appreciate about your life.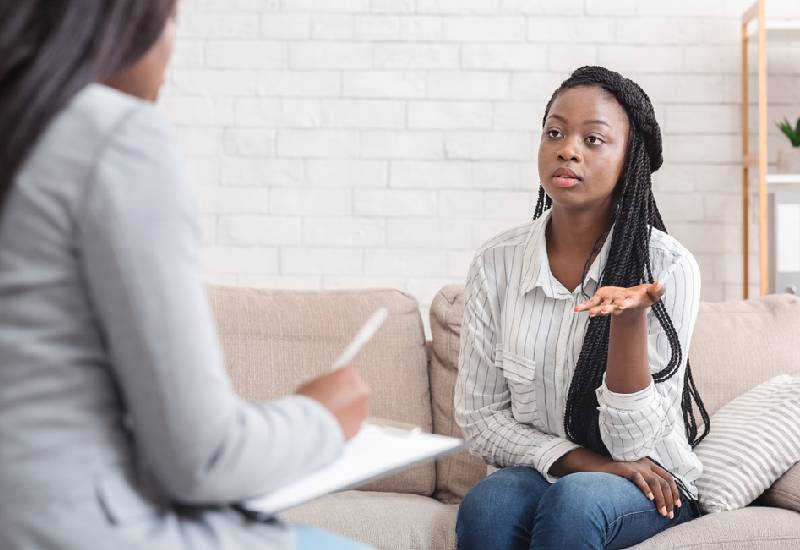 Schedule social media fasts
The world of social media has been a source and accelerant of anxiety and depression. One of the biggest problems that users have is the chronic self-comparison that slowly drains your energy.
We can acknowledge that there are many benefits of being connected on these platforms but you should manage your use by preventing yourself from spending too much time there, taking breaks every now and then and following users who have a positive impact on your life.
Talk to a friend
Friendship isn't just about having fun and enjoying each other's company.
Strong friendship bonds give you a safe space to express your low moments in life because you are there to support each other through all seasons.
To make your experience better, surround yourself with friends who genuinely care about you rather than those who are only there for a good time. You will automatically feel free to open up about your mental health.
Get in touch with a therapist
Yes, you're capable of handling some struggles on your own but know when to seek professional help.
To be honest, I think it's even better to have someone you regularly keep in contact with when you're not struggling with any serious mental health challenges, as a preventative measure.
Talking to an expert doesn't mean you're weak or insufficient in some way. It just means you are brave enough to admit that you need some extra support.
Connect with others on the same journey
It helps to know that you're not the only one dealing with problems. When you have others, who know exactly how you're feeling, the burden is instantly lighter.
Look for self-help groups online or around your area so you can find support by freely offering your love and support to others.