Lolita Bunde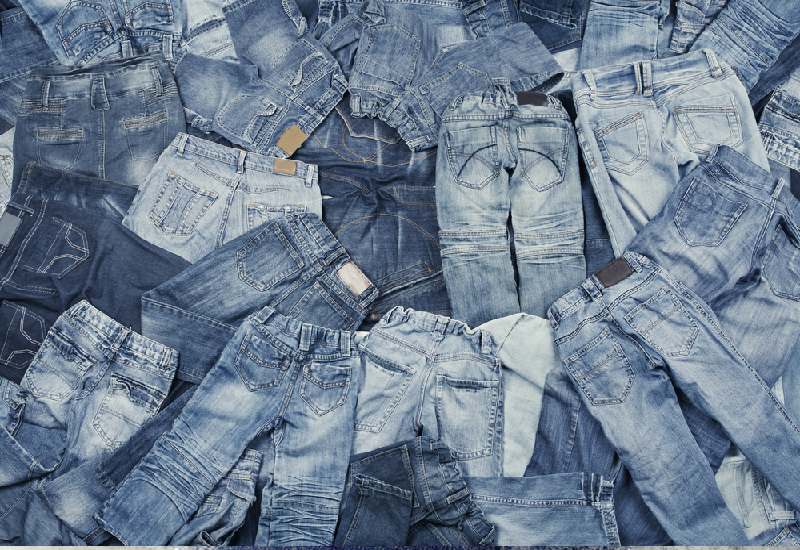 Denim or jeans clothes are a favourite to most people, you must admit. They are not only versatile but they also serve longer than any other pieces in our closets.
However, most people find it hard to properly wash thus maintain their denims.
If you notice your denim trousers or shirts start to lose colour after a few washes and you haven't worn them for as long as you would like, that could be an indication that you are washing them wrong.
Here are five things you need to avoid when washing your denim clothes:
Using washing powder
This is the biggest mistake most people make, washing their denim clothes with washing powder. Some of the washing powders we use contain strong detergents that are meant to remove tough stains. If used on denim, the strong detergents could wash out the denim dye.
Furthermore, when you use washing powder to clean your denim clothe, you will need to rinse it a couple of times before washing out all the lather. This will mean that your clothe loses more colour to the water. As a result your jeans will fade faster.
Using a scrubbing brush
Denim material is tough and some stains can be hard to get rid of and it might hurt your hands in the process of washing. As thus, most people use a scrubbing brush to wash out the dirt. This may be a shortcut but it will leave your jeans looking washed out and whitish after some time.
In case you have a stubborn stain on your denim clothe, simply combine some tap water on a bowl, three tablespoons white vinegar and two tablespoons liquid laundry detergent. Use a sponge or washcloth to rub the solution onto the stained areas of denim. Let it sit for about 10 minutes, then blot dry before laundering your denim as usual.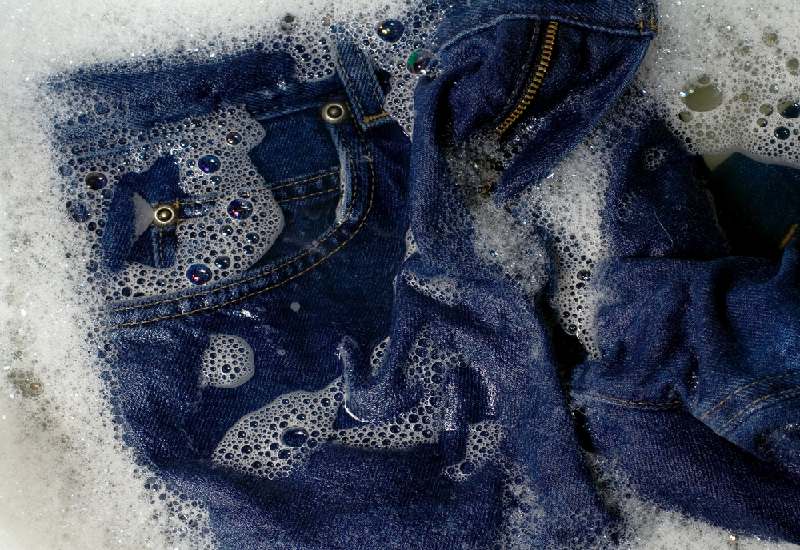 Washing denim in hot water
Whether the water is hot or warm, avoid washing your denim clothes in hot water. Hot water reacts with your denim clothes and they will lose a lot of colour. Moreover, hot water shrinks clothes. You will notice your denim clothes will start to rip or look smaller than usual on you.
When washing your denim clothes, always use cold water and avoid soaking them overnight as this will also make them lose more colour than usual.
Overwashing your denim
This is another common mistake people make when handling their denim clothes, washing them too much. Yes, you may be a clean freak and you can't stand repeating clothes, but when it comes to denim clothes not unless you have a dozen pieces you cannot afford to wash them every laundry day.
Denim is basically dyed material, with every wash it will lose some colour, so to help it last longer you need to reduce the number of times you wash your denim. Only wash it when you really have to.
Buying quantity over quality
Denim clothes come in various textures and various prices. Most people go for the cheaper versions that do not last. Cheaper denim clothes are readily available but the quality is not as good. They lose more colour during washing and they are likely to get torn after a number of washes.
However, when you go for more quality denim clothes, that are obviously pricier, they will serve you for a longer time and their material doesn't lose colour as fast.
It is better to have one quality denim piece than have five that will not last even a year.