Home
/
Health
Are your iron levels out of balance?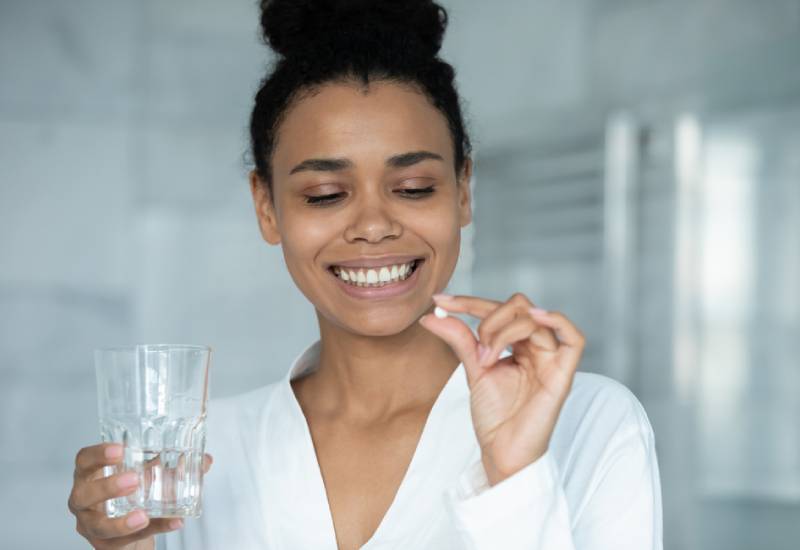 Too little iron, otherwise known as iron deficiency, is one of the most common health issues experienced by women of child bearing age.
It is mostly caused by insufficient dietary iron intake, blood loss and pregnancy. Conditions such as endometriosis and uterine fibroids have also been regarded as significant sources of chronic blood loss and iron deficiency due to heavy menstruation.
As much as iron deficiency has gained significant limelight in women's health, iron overload poses a serious health issue, especially in post-menopausal women.
Iron metabolism
Iron in an essential mineral; its dark side is that it can be toxic in high amounts. The human body does not enhance iron excretion; some of it may be lost through bleeding or when intestinal cells that have reached the end of their lifespan are shed.
Iron is instrumental in red blood cell production. When red cells are broken down, the iron released from haemoglobin is pooled back to be incorporated with new cells. A protein known as Hepcidin is instrumental to the body's iron balance.
When iron levels are elevated, the level of hepcidin increases and iron absorption declines. When iron levels are low, levels of hepcidin decrease allowing elevated iron absorption. Hepcidin serves as a safety mechanism that controls the amount of iron the body absorbs.
Failure of this mechanism means that the body absorbs more iron than it requires. Iron overload is a disorder that develops when iron absorption exceeds what the body requires.
Hemochromatosis explained
Also known as hemochromatosis, iron overload can be hereditary or acquired condition. Our intestines usually absorb just the sufficient amount of iron from the diet.
In hemochromatosis, the body takes in excess iron with no ways of clearing it. According to Pathologists Lancet Kenya, iron overload leads to excess iron deposited in the liver, heart, endocrine organs and joints causing cell injury and tissue fibrosis.
This gradually causes the disturbance and loss of tissue function and integrity. If left untreated, iron overload can cause organ failure.
Dr Doreen Mutua, a haematologist and oncologist explains that iron overload also stimulates the generation of oxygen radicals which contribute to oxygen-related tissue damage and deposition of insoluble iron complexes in body tissues.
Primary Iron Overload
Primary iron overload runs in families. This means that a person who inherits the gene from the parents has a higher risk of developing the disorder.
A person becomes more prone to absorbing too much iron. In Primary Hemochromatosis disorder, hepcidin levels are low; the body therefore fails to "sense" the excess iron builds up.
Secondary hemochromatosis
Excess iron accumulation can occur as a result of certain types of anaemia or liver disease that may require multiple blood transfusions or prolonged intake of oral iron which may lead to excess iron accumulation.
Complications
Effects of untreated hemochromatosis are mainly observed in organs involved in iron storage such as the liver, heart and pancreas.
Heart; excess iron levels in the heart interfere with the heart's ability to function optimally leading to arrhythmias—abnormal health rhythm.
Liver; Tissue fibrosis is one on the problems associated with hemochromatosis. Liver cirrhosis—irreversible scarring of the liver—increases the risk of liver cancer and other potentially life threatening health conditions.
Pancreas: excess iron deposits can cause damage to the pancreas leading to diabetes.
Women and hemochromatosis
Menstruation is largely one way in which women enjoy "protection" from iron overload. This means that the risk is increased after menopause or hysterectomy.
Iron overload is notably common in older people due to the fact that iron accumulation takes years to manifest symptoms. It is important to note that there are women in their 20s and 30s –child bearing age—who have iron overload mostly in hereditary cases.
One of the reasons that one may not catch it sooner is that the symptoms likely overlap with symptoms of other conditions making it difficult to diagnose.
Scientists have also linked hemochromatosis to bone loss—osteoporosis in women. There is growing evidence published in the Frontiers in pharmacology journal that suggests that excess iron interferes with the bone resorption and bone formation to cause low bone mass.
Symptoms
Most symptoms of hemochromatosis occur way after significant amounts of iron have accumulated in the body. According to John Hopkins Medicine journal, some of the early nonspecific symptoms include;
· Fatigue
· Body weakness
· Hair loss
· Increased skin pigmentation
· Irregular heartbeat
· Reduced sex drive
· Lack of menstruation in women
· Increased blood glucose
Treating iron overload
To prevent further damage to your tissues and organs once hemochromatosis has been diagnosed;
Modify your diet to avoid foods rich in iron. It is also wise to keep off alcohol since it damages the liver.
Iron chelation therapy; as demonstrated by Dr Mutua, drugs—iron chelators—remove excess iron from the body by binding to it before excretion. Such medications are only administered by a doctor.
Phlebotomy therapy which entails the removal of one unit of blood after regular intervals.
Related Topics