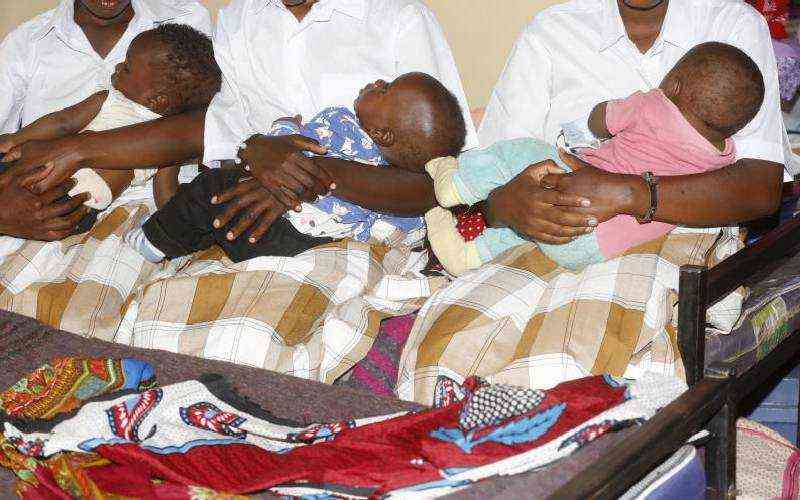 53 per cent of women in Kenya have access to family planning services, a new report from the Ministry of Health shows.
The percentage of women aged between 15 and 48 years with access to contraceptives also increased during the Financial year 2020/2021 compared to the previous financial years.
According to the recent statistics by the Ministry of Health, 54.3 per cent of women under that age bracket had access to the services in FY 2020/2021 in different parts of Kenya, compared to 50.4 per cent in FY 2018/2019.
The report was launched ahead of the World Contraception Day, marked every September 26.
It further indicates that 2.7 million women used implants during the financial year 2021/2022 compared to 630,000 women who used injectable as a preferred contraceptive method, in the same period.
Acting Director of Medical Services Dr Andrew Mulwa noted that 69,000 other women used the daily pills as the preferred family planning method, while the uptake of surgical contraception like vasectomy remains the lowest.
Adolescents aged between 10 and 14 years who accessed the family planning services between 2021 and 2022 was 10,836.
443,471 teenagers aged between 15-19 years had access to contraceptives in FY 2019/2020. The number doubled among those aged between 20 and 24 years.
However, the uptake of surgical contraception like vasectomy remains low even as policy makers urge the government to increase the budget allocation for contraception.
"We require Sh2.5 billion annually to cover our contraception needs," said Mulwa.
Currently, the budgetary allocation for contraceptives remains 42 per cent of the country's total requirements.
Related Topics