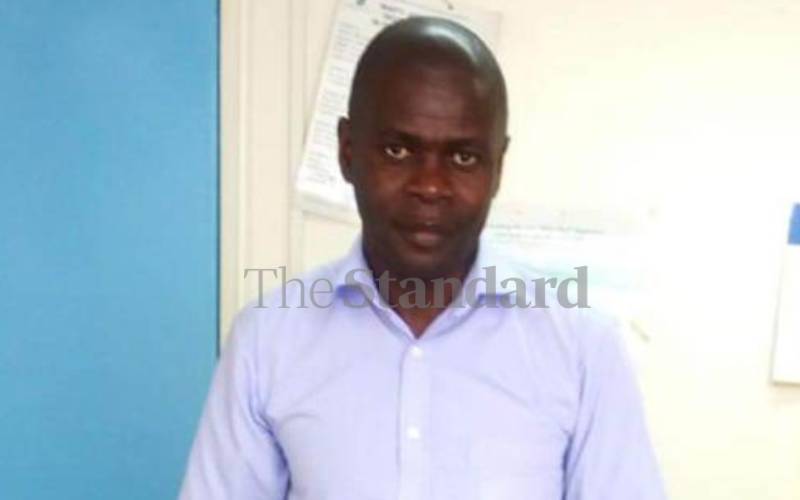 The uptake of vasectomy as a family planning method is low in Kenya. But Charles Ochieng has undergone the procedure and is a straight-shooting advocate of the same.
Although medical experts consider vasectomy as the easiest, safest, and most cost-effective family planning method, only three per cent of men in the world have had this procedure.
Dr Ochieng opted for vasectomy in 2008 after having two children with his wife.
He says family planning methods adapted by his wife, namely pills, depo, implants and intrauterine devices had multiple side effects.
Ochieng says he opted for family planning, having experienced the challenges his father faced in providing for his polygamous family.
"My father could not afford a meal for his two wives and eight children. Affording medication and school fees was a luxury. This is what inspired me to raise a small but comfortable family," says Ochieng, 47, who was born and raised in a remote village in Homa Bay County.
Job Obwaka, a consultant obstetric gynaecologist and vasectomist who trained in Brazil in 1970s, says uptake of vasectomy in the country has been low due to myths and beliefs that surround the practice. The specialist says the procedure is equated to castration that was common in detention camps during the fight for independence.
He says vasectomy was embraced in the country in 1976 and was only conducted in Kaimosi in Vihiga and Nyeri, and would later be done in Kisii. Then, the procedure was not safe because a knife was used for surgery, and in most cases, it failed.
But currently, he says vasectomy is safe following the adoption of a Chinese technology dubbed no-scalpel vasectomy technique (no knife surgery). He says the society is gradually embracing the technology, more so among the middle-class.
The specialist, who conducts at least three to four surgeries monthly, says the procedure has mostly been embraced by teachers, young professionals and the clergy. "Myths have slowly died and there is a new generation that is accepting the method," says Obwaka.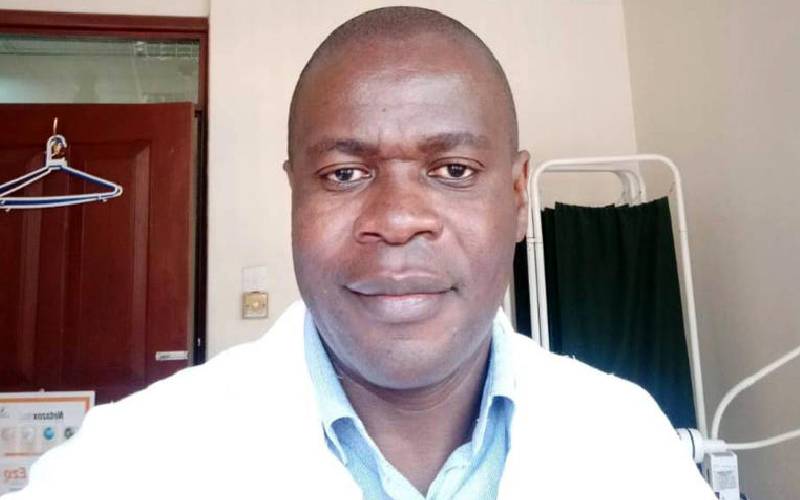 For Ochieng, even after he made up his mind to undertake the procedure, he had to wait for more than six months due to lack of vasectomy specialists.
Ochieng underwent non-scalpel vasectomy (NSV), a 15-minute procedure, at a local health facility. "Vasectomy was my choice because it is accurate compared to other methods like use of condoms," he says.
Obwaka, also a trainer, says the procedure has less complications and is 99 per cent effective. Whereas the society considers family planning a women thing, Ochieng observes that it should also be embraced by men.
He notes that about 99 per cent of the burden of family planning in Kenya and in sub-Saharan Africa is shouldered by women.
"Having operated a maternity clinic previously, I have witnessed some of the challenges women go through during pregnancy and childbirth and I strongly believe men have a role to play in family planning," says Ochieng.
In 2009, Ochieng founded Winam Safe Parenthood Initiative (Wispivas), which started as a post-vasectomy club in Kenya where men converged to share their experiences and encourage other men whose families are complete to do the same.
Ochieng, an outspoken and determined champion of vasectomy, would later convert the club into a facility where NSV services are offered along Kenyatta Avenue in Nairobi.
"Wispivas is an initiative to encourage men to get involved in effective and relevant family planning. We serve men from most African countries and from the Middle East," said Ochieng.
He said 13 years after undergoing the procedure, he has never experienced any side effects.
Related Topics