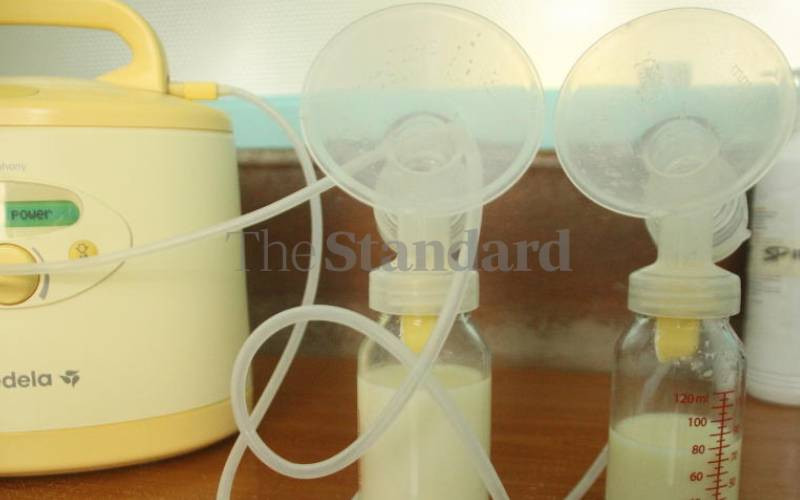 The newborn unit at Pumwani Maternity Hospital in Nairobi is bustling, though the adjacent human milk bank sees less activity.
Despite this, the bank has saved hundreds of preterm infants and babies without breastfeeding mothers due to illness, birth complications, or maternal death, in its four-year existence.
One such beneficiary is 32-year-old Esther Kendi, whose baby was nourished with donated milk after she experienced delayed lactation.
Ms Kendi, a mother of three, gave birth to a preterm baby on May 26, 2023, but could not feed her newborn due to lactation problems.
"I did not have milk for several days and my baby was crying. The nurses told me they could feed my baby with donated human milk (DHM) from other mothers," said Kendi.
But she had never heard of DHM and was hesitant to accept the offer. "My biggest fear was that I did not know about the women who had donated the milk. I was worried about contamination and diseases," said Kendi.
But after understanding the rigorous testing and pasteurisation process, she agreed to use the donated milk until she could lactate.
Overcoming her initial concerns, Kendi now donates her milk at the HMB. Over the past seven weeks, she has been regularly donating milk for babies who cannot receive their mothers' milk.
"I feel happy when I am donating milk for other babies. Just like me, some mothers have delayed lactation, while others die while giving birth and the babies have to be fed. It pains any mother to see a baby struggle and cry and the birth mother is helpless," she said.
Kendi said she donates milk up to four times a day. "I have surplus milk for my baby and there is no need to waste it yet it can benefit another baby."
Faith Njeru, the nurse in charge of the HMB, says volunteer donor mothers are guided by a nurse about milk handling before they agree to donate.
Next, they undergo a two-step screening process that includes a health and lifestyle questionnaire to identify potential infection risks, and a laboratory blood test.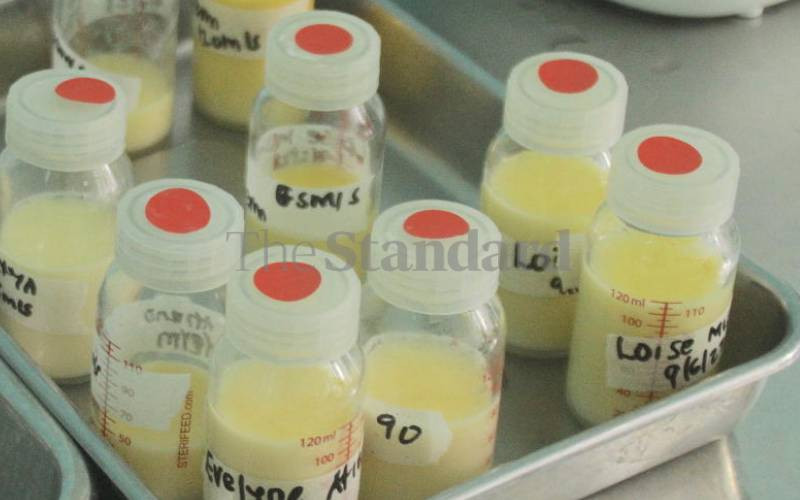 "The donor mothers are tested for major diseases like HIV, syphilis, and Hepatitis B and C, which can be transmitted through breast milk," said Ms Njeru.
Donated milk is tested before it is pasteurised for bacterial contamination. After pasteurisation and a 24-hour freezing period, a second test is conducted to ensure the milk is safe for the babies.
Donor mothers are assigned an ID number to maintain confidentiality and are taught how to safely and cleanly express milk, either manually or with an electric pump. The milk is frozen and stored in batches with the mothers' codes.
According to Njeru, priority is given to severely ill preterm babies when dispensing milk, followed by stable preterm babies, sick term babies, and finally, term babies who cannot receive their mother's milk due to abandonment, death, or the mother's instability to lactate.
Milk from mothers who delivered prematurely is given to preterm babies, and milk from term mothers is given to term babies due to the different nutrient levels.
"The reception of DHM is good because once the mothers are counselled and enlightened, they donate at will and others allow their babies to be fed without hesitance," said Njeru.
The nurse also says that if a mother dies during childbirth, consent for the baby to receive donated milk can be provided by the father, a relative, or doctors.
The human milk bank was established in 2019 to provide high-quality, safe milk for babies who can't receive their mothers' milk.
The World Health Organization (WHO) states that breast milk lowers mortality risks, guards against infections, boosts cognitive function, and may prevent metabolic diseases.
Some newborns, however, cannot access their mothers' milk due to maternal death, illness, delayed milk production, or abandonment. In such cases, the WHO recommends DHM. The WHO and Unicef advise exclusive breastfeeding for the first six months, then continued breastfeeding up to two years or longer.
The milk bank was established as a pilot project and funded by UKAid through the County Innovation Challenge Fund in partnership with PATH, Nairobi County government, Ministry of Health, and the African Population and Health Research Centre (APHRC).
As the first of its kind in Kenya and East Africa, its setup and operation costs posed a significant challenge. Pumwani Maternity Hospital, Kenya's largest maternity hospital that serves a large low-income population, was selected to host the first human milk bank.
"Since the bank started in 2019, up to late last year, we have had around 860 babies who have benefitted. This year, about 84 babies have received donated milk," said Njeru.
Unfortunately, the bank only serves Pumwani Maternity Hospital. It also only accepts donations from admitted mothers.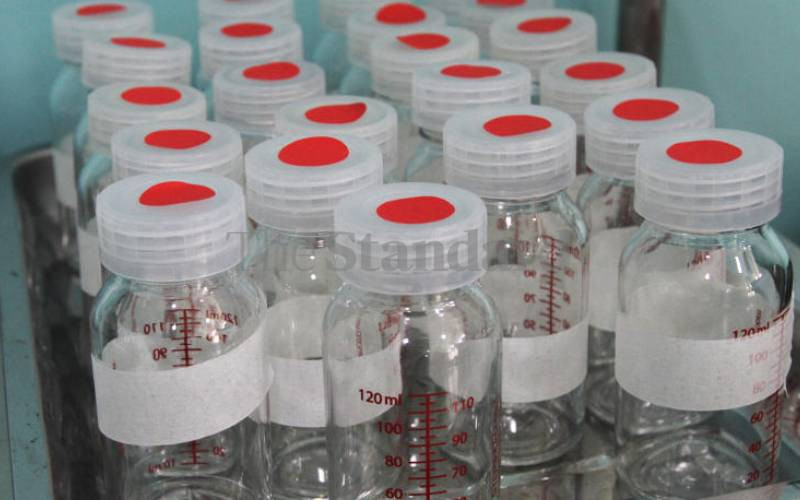 "We are not able to supply to other county hospitals, despite requests. We also receive calls from mothers willing to donate milk but guidelines do not allow us to receive milk from outside.
"Sometimes the demand for milk at our neonatal unit is higher than what is available at the bank," said Njeru.
The milk bank also offers lactation support to mothers struggling with breastfeeding, regardless of whether they donate to the bank.
An initial assessment identified misinformation and myths about DHM as potential barriers to accepting the milk bank concept.
Claire Nafula, 26, was initially deterred from donating breast milk due to misinformation. She recalled the discomfort from excessive milk after delivering her preterm baby.
"Some mothers discouraged me that if I donated milk, I would run out of supply for my baby," said Ms Nafula.
But after her milk was tested, she felt more confident about donating her surplus. "Why let another baby feed on formula when I could help with mine?" she asked.
However, Nafula admitted that fear of disease discovery during tests makes many mothers hesitant to donate.
A survey by the APHRC on integrating human milk banking and lactation support suggests that it could increase the exclusive use of human milk among vulnerable neonates in resource-limited settings.
It could also contribute to achieving Sustainable Development Goal 3.2 of ending all preventable child deaths by 2030 and reducing neonatal mortality to at most 12 per 1,000 live births.
Calistus Wilunda, an APHRC research scientist and epidemiologist, stated that the human milk bank increased exclusive human milk usage among vulnerable neonates from 41 per cent to 63 per cent.
"It also reduced hospital stays by 27 per cent and did not have negative effects on newborns," said Dr Wilunda.
The APHRC was tasked with gathering data to inform the design and implementation of HMB. It conducted research on the effectiveness of the project to improve exclusive use of human milk.
Statistics from the recent Demographic and Health Surveys show that neonatal mortality remains high in Kenya with 21 deaths per 1,000 live births last year compared to 28 deaths in 1989.
Dr Wilunda considered Pumwani ideal for the pilot HMB given its large population of low-income women, where exclusive breastfeeding is low, and neonatal mortality is high.
"This is the first human milk bank in Kenya and the second in Africa after South Africa. The success of the pilot bank at Pumwani indicates that this can be done in any county if it is integrated into the health systems," said Dr Wilunda.
Related Topics