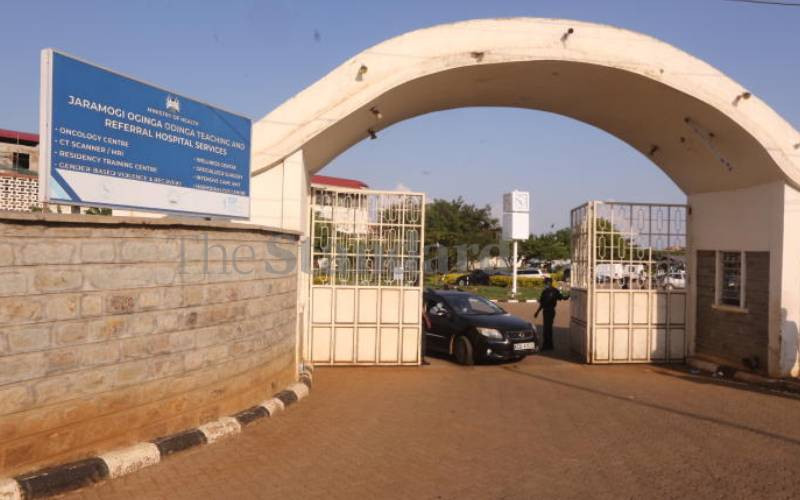 Two people have died following a cholera outbreak in Kisumu County.
According to County Health CEC Dr Gregory Ganda, eight other patients are currently undergoing treatment at the Jaramogi Oginga Odinga Teaching and Referral Hospital (JOOTRH).
"This is a serious concern for the county, and we are doing everything we can to contain the outbreak," said Dr Ganda. "We urge residents to take necessary precautions, such as washing their hands regularly, boiling water before drinking, and seeking medical attention if they experience any symptoms."
The outbreak began in March 2023, with the first confirmed case reported at JOOTRH. Since then, seven additional cases have been reported, bringing the total number of confirmed cases to eight.
However, the number of suspected cases has surged to 52, causing concern for the county's health officials.
"We are currently focusing our efforts on the Nyalenda A ward in Kisumu East, and Nyalenda B and Milimani Market wards in Kisumu Central, where the outbreak hotspots are located," said Dr Ganda.
To respond to the outbreak, the county has established Cholera Treatment Centres (CTCs) at Kisumu County Referral Hospital (KCRH), Nyalenda Health Centre, and Kotunga Health Centre. Daily review meetings are also being held at the sub-county and county levels.
"We are facing challenges with limited antisera for typing and limited resources for contact tracing, but we have developed a cholera response plan and will be procuring additional health products and technologies," said the CEC. "We are also engaging stakeholders at the county level to garner support and assign roles and responsibilities."
Chemical reagents used to get rid of harmful bacteria, germs, and viruses will be provided to households in Nyalenda A and B, and refresher training will be conducted for healthcare workers and response teams.
Dr Ganda urged residents to be vigilant and cooperate with health officials to prevent the spread of the disease.
Related Topics