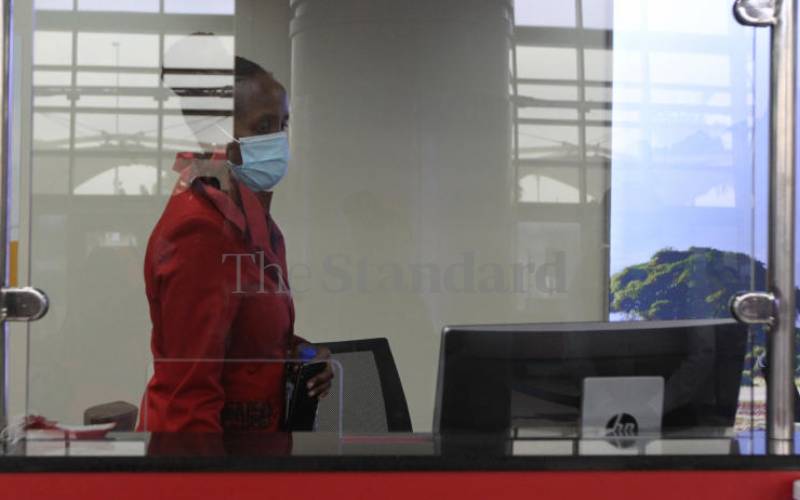 The Covid-19 pandemic has been with us for two years in between five waves characterised by a shaken economy, battered job market, shredded social lives, and broken families. And just as we thought we were about to return to normalcy, came the Omicron variant.
While the pandemic left scars of death in its wake, it also improved the healthcare system, provided people with wherewithal in handling future pandemics.
"Nobody was prepared for this pandemic. We were shaken, but we quickly gathered courage and stood strong to defeat the virus, whose spread has gradually slowed," acting Health Director-General Dr Patrick Amoth told Health & Science on the hits and misses in handling the pandemic.
As per global data, Kenya has reported low mortality rate and infections compared to Brazil, USA, China and South Africa.
Dr Amoth notes that irrespective of containment measures majority of Kenyans were asymptomatic and did not require admission. The larger percentage of the population had also been exposed to the virus, creating natural immunity besides the vaccination drives.
According to Prof Matilu Mwau, Deputy Director at Kenya Medical Research Institute (KEMRI), reckons that despite mortalities and infections, the situation "could have been in a worse state, but people took social distancing, wearing of facemask and washing of hands seriously which had a big impact."
Prof Mwau, a virologist regrets that despite curfews and ban on mass gatherings to break chains of transmission, political rallies which contributed to a surge in infections, proved hard to manage.
So is Kenya ready to handle future pandemics?
Dr Amoth says a resilient healthcare system is the best way to handle future pandemics and currently, the country has better surveillance systems at the entry points, facilities and community levels, besides a robust healthcare workforce and better diagnostic capacity for quick turnaround in testing.
Infrastructure in healthcare systems has also improved.
While in January 2020, Kenya had about 150 ICU beds, the numbers rose to 651. While oxygen production capacity stood at three million per 24 hours, the quantity has significantly improved to 32 million litres in 24 hours.
There are more than 100 diagnostic laboratories, distributed across the country- far fledged counties like Lodwar and Wajir are able to conduct laboratory tests and "we have built a resilient healthcare system" said Dr Amoth noting that the improvement has ranked Kenya as a medical tourism destination with capacity to competitively provided quality care to patients across the continent.
Prof Mwau notes that in terms of the testing industry, "increase in capacity for molecular testing in Kenya is more than the capacity that has been built since independence. Currently, we are capable of testing anything that has got Ribonucleic acid (RNA), or DNA."
However, the country is yet to build capacity to manufacture reagents, an issue that should be addressed even as we embark on establishing a vaccine manufacturing plant.
Related Topics