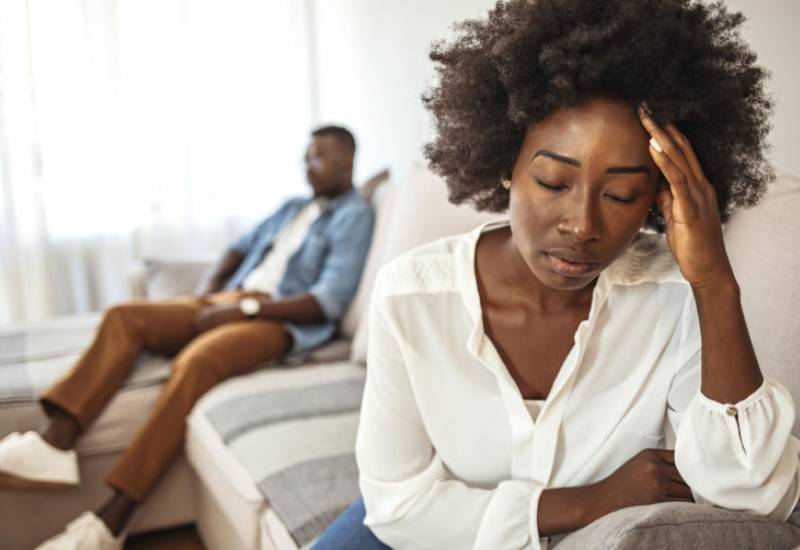 Hi Chris,
Like lots of women, I guess, I married with such high expectations. I was sure I'd chosen the right guy, and that we'd be happy together. But gradually I've become dissatisfied.
There's lots of reasons, each of them small and insignificant on their own. But the net effect is that I've ended up feeling that I married the wrong man!
Once that thought hit me, I've never been able to get the idea out of my mind, and I'm even looking at the guys around me differently. And I almost want to be with one of them.
I never for one moment imagined I might be unfaithful - isn't that really a man thing? But I can't get that idea out of my mind either.
What should I do?
Dissatisfied
Chris says,
Hi Dissatisfied!
If there's one thought that makes people unhappier than any other, it's the idea that they married the wrong person! Partly that's because our high expectations never last, and so our spouse inevitably seems less than perfect sooner or later.
It's tempting to believe that there's someone out there who's exactly what we're missing. And so the seeds of infidelity are planted.
That's definitely not a man thing, by the way. The numbers of unfaithful husbands and wives are surprisingly similar, despite what people believe. It's just that women tend to keep quiet about their indiscretions, while man are more open about theirs.
So what is it that people go looking for outside their marriages?
Well, reassurance for a start. We all have a deep need for someone who makes us feel desirable and attractive. So it's not getting the right level of attention from our spouse that causes a lot of marriages to fail.
We also go looking for someone who we think will complete us. Who'll make us feel good about ourselves and whose love will make us whole. Someone who'll provide the security, status or wealth we think we want. We rarely find them.
An infidelity rarely starts with the intention of breaking up a marriage, although that's often the result. At its deepest level, it's just a longing for love. That infidelities so often fail to find it, and so often destroy families, has never stopped anyone from trying.
What gives real love it's power is that it's shared. Your need for love and acceptance balanced by the love and acceptance you give your partner. No matter how tough life becomes.
So before you decide that your partner's not 'giving you what you want', ask whether anybody could! It's sad how often marriages end because we're dissatisfied with our partner, when what's really happening is that we've developed a set of unrealistic expectations.
So think about your expectations, and ask yourself whether you're being fair. Ask your husband about what he wants, and tell him what you want. Because the chances are he doesn't know! And consciously work towards meeting each other's needs.
All the best,
Chris
Related Topics