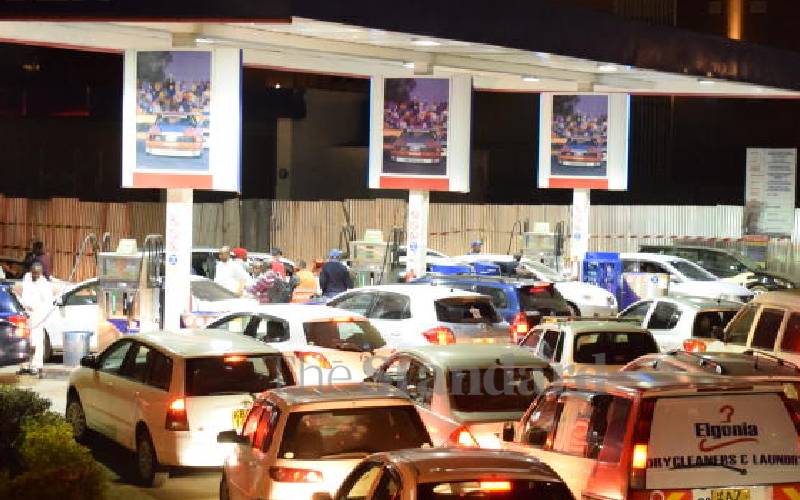 Kenyans are finding it difficult to understand why there is a persistent fuel shortage in different parts of the country and why fuel marketers are rationing the commodity.
That public officials have been economical with information about what is actually going on has not helped matters, raising questions about what is the real cause of the shortage.
There is, therefore, a need for the energy sector regulator and other relevant government agencies to be more proactive first in getting the problem resolved and secondly, in updating Kenyans as the situation unfolds.
The argument given by the Petroleum Principal Secretary that marketers lack capacity to supply fuel does not sound convincing, given that the same players have been doing the job just fine in the past.
The assurance that there are enough stocks to last three weeks only gives temporary relief because an economy the size of Kenya should have enough reserves to last three months at the bare minimum.
There is no reason why public institutions in the energy sector have not raised this capacity yet data shows that consumption of fuel has been growing over the years.
At present, the most urgent need is for the government to step in and resolve the shortage. Then it must move with speed to address the issues raised by marketers about delayed payment.
Fuel is a critical driver of economic activity and the government must do everything in its power to ensure that business does not slow down or stop on account of artificial fuel shortages.
If the problem is outstanding fuel subsidies, which oil marketers claim runs into tens of billions of shillings, the Treasury must move with speed to settle the payments and resolve the ongoing impasse.
Finally, government agencies should put in place systems to ensure the problem does not recur, especially in the short term as Kenya prepares for elections, as this can create room for avoidable public anxiety.
Related Topics