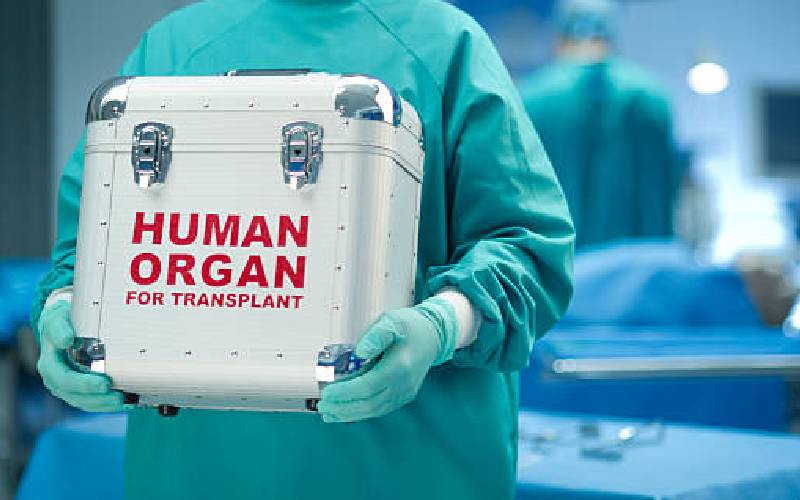 The Kenya Tissue and Transplant Authority (KTTA) convened an event at the Kenyatta National Hospital to commemorate World Transplant Day.
This occasion celebrated globally on June 6th, aims to raise awareness about the vital role of organ and tissue donation and transplantation in saving and enhancing people's lives.
The event attracted stakeholders, from health professionals to transplant recipients; donors to government officials. Dr Zeinab Gura, the deputy director general at the Ministry of Health, represented Health Cabinet Secretary Susan Nakhumicha, at the event.
"The Government of Kenya acknowledges the utmost significance of organ donation and transplantation in preserving and enhancing lives," Dr Gura said in her keynote address.
Amid calls for an enhanced regulatory framework by stakeholders at the event, Dr Gura noted that the ministry was developing a comprehensive set of policies and guidelines to ensure quality and ethical practices in transplantation while safeguarding the rights and well-being of both donors and recipients.
"Our commitment remains resolute to creating an environment that enforces good governance and supports effective and efficient regulation of organ donation and transplantation in our country," she said.
Many speakers at the event contended that it would be beneficial for adult Kenyans to sign up as organ and tissue donors upon death.
"Please, let us donate. There is a long list of those waiting for transplantations but we Africans believe we need to be buried with our organs which is not the way, we should accept and give to others," argued Stanley Mwangala, a successful recipient of a kidney transplant while recounting his personal experience of how transplantation improved his health and livelihood.
According to KTTA's acting CEO, Dr Wakwabubu, approximately 5 million Kenyans have some chronic kidney disease with about 20 transplant health facilities in the country. He said that resource allocation was the biggest issue facing transplantation alongside regulation and clear oversight. He also cited social and religious beliefs as some of the impediments that hindered Kenyans from donating their organs.
John Gikonyo, the president of the Renal Patient Society of Kenya and a recipient of a kidney transplant, lamented that cost was also an issue affecting transplantation.
"At the moment, transplant surgery, as well as life-long medication patients take to avoid organ rejection, are not catered for by NHIF. This is a big problem especially because many doing dialysis prefer doing it because it is covered by NHIF despite transplantation being cheaper and having much longer-term benefits to quality of life," Gikonyo posited
The speakers praised the establishment of KTTA in 2022 as a milestone in regulating and promoting transplantation in Kenya. They also implored Kenyans to embrace organ donation as a benevolent gesture of humanitarianism for those in need of transplants.
Related Topics