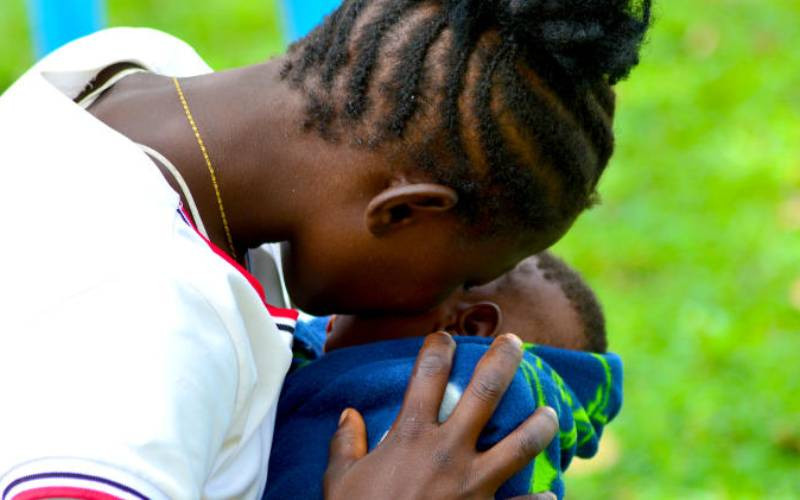 Kenya has made some strides in reducing teenage pregnancies in the country, the Kenya National Bureau of Statistics (KNBS) report has shown.
According to the latest survey, data on teenage pregnancies for adolescents between 10 to 19 years has decreased drastically since 2018.
In the report released last month, teenagers presenting with pregnancy at first Antenatal Care (ANC) has reduced by double in the last five years.
In 2018, healthcare facilities in the country recorded a total of 427,297 pregnant teenagers.
In 2021, the number decreased to 317,583 and further decreased to 260,442 teenagers in 2022.
Adolescents between the ages of 10 to 14 years that presented with pregnancy at first ANC visits reduced from 23,290 in 2021 to 15,043 in 2022.
Moreover, the numbers for those between 15 to 19 years presenting with pregnancy at first ANC reduced by 16.6 percent to 245,399 in 2022.
Poverty and Financial backgrounds
The World Health Organization (WHO) notes that 21 million adolescent girls aged 15 to 19 years and 2.5 million others under the age of 16 years get pregnant annually across the world.
According to the global health body, the numbers are hugely influenced by the financial background of the parents. "Most of the teenagers who were pregnant are from low-middle income households."
A report by the National Council for Population and Development (NCPD) in 2021 on the impact of teenage pregnancies on women empowerment in Kenya revealed that some of the causes of teenage pregnancies include family problems, financial status, and cultural practices.
"Children who have suffered parental neglect or who come from broken homes are more likely to become teenage parents. Further, those who themselves are children of teenage mothers have a higher chance of giving birth before they reach age 20. In some communities, girls are married off at the young age of ten years making it a major contributor to teenage pregnancies in Kenya," NCPD noted.
Teen pregnancies are strongly linked to poverty with low income levels associated with higher teen birth rates. Due to poverty, some girls are compelled by circumstances, and in some cases by their parents, to engage in sexual activities as a source of income for the family to cater to their basic needs. In the course of this, some become pregnant, NCPD states.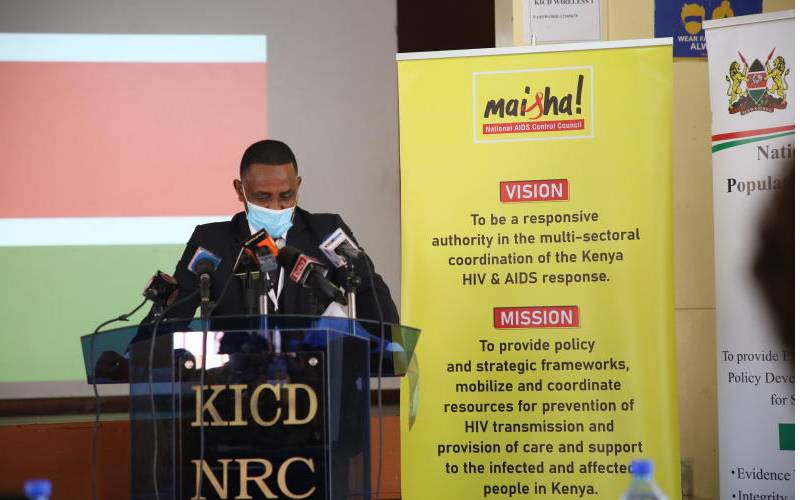 What Kenya is doing to reduce the numbers
Several interventions have been put in place by the government to address the concern of teenage pregnancies.
Most of these interventions are improved and renewed often so that every year there are fewer cases of teenage pregnancies.
According to NCPD, the government through the Ministry of Education is implementing a return-to-school policy that allows girls to resume school and continue with their education after childbirth.
Another policy that is being implemented by the Ministry of Health is the National Adolescent Sexual and Reproductive Health Policy, which supports the provision of Youth Friendly Services (YFS) to young persons with the aim of empowering and facilitating them to make the right choices pertaining to their sexuality.
Centre for the Study of Adolescence (CSA) Project Officer and Youth Coordinator, Dollarman Natse, says that the recent decline in teenage pregnancies is strongly influenced by the correlation between education levels and pregnancy rates.
"38 per cent of girls without education levels were found to be pregnant while only five per cent of girls in higher education were found to be pregnant. This highlights the importance of investing in education and ensuring that girls have access to quality education to empower them and enable them to make informed decisions about their lives and future," Natse told The Standard.
Fiona Atieno, a psychosocial counselor says that the decrease in teenage pregnancies could be due to an increase in Comprehensive Sexuality Education (CSE).
"There has been an increase in comprehensive sexuality education in schools and churches. This has made both boys and girls aware of what abuse is, who to have consensual sex with, what sex is, their sexuality, and the consequences of sex," said Atieno.
According to Atieno, there is a spread of knowledge even online. A lot of Adolescent Sexual Reproductive Health (ASRH) advocacy is being carried out and it is empowering many teenagers in general to take care of their sexuality and be safe.
What more needs to be done?
The future is promising and there is a lot more the country can do to reduce the numbers to zero.
CSA's Natse avers that the government and other stakeholders should prioritize interventions that empower young people especially girls to make formal decisions about their reproductive health and prevent unintended pregnancies.
For Atieno, Kenya can only respond to unwanted teenage pregnancies by ensuring those defiling minors are punished by law. Another measure is to increase comprehensive sex education and access to professional family planning.
Related Topics