Home
/
Mental Health
Stardom comes with demons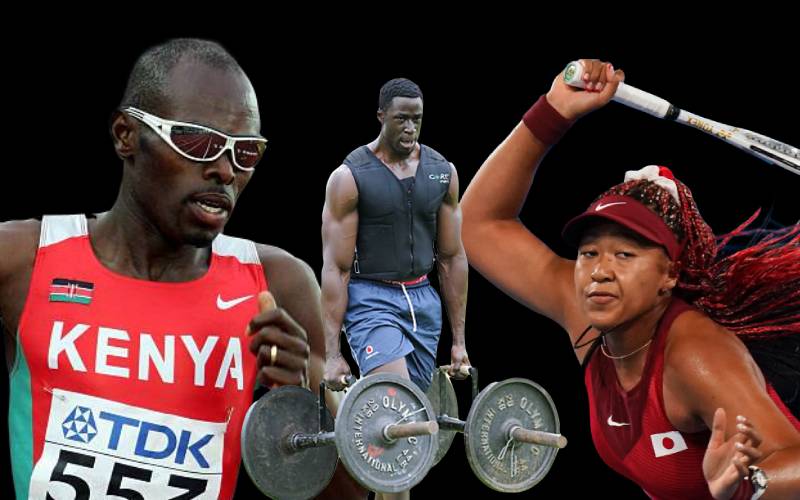 For sports stars, the pressure of being on the spotlight can have far-reaching mental repercussions which is mostly lost on adoring fans.
Stardom comes with demons the world knows little about and athletes Wilfred Bungei and Jemimah Sumgong and rugby turned American football star Daniel Adongo have fought alcoholism, suicidal thoughts and depression that goes with rising from grass to grace and from grace to grass.
Even further afield, Japanese tennis sensation Naomi Osaka, withdrew from the French open this July citing struggles with anxiety and depression and the reasons she was skirting the mandatory press briefings which are part of the contract.
Her withdrawal saw her trending on social media, forcing Osaka to explain: "I've often felt that people have no regard for athletes mental health, and this rings very true whenever I see a press conference or partake in one, "she said adding "I have suffered long bouts of depression since the US Open in 2018 and I have had a really hard time coping with that."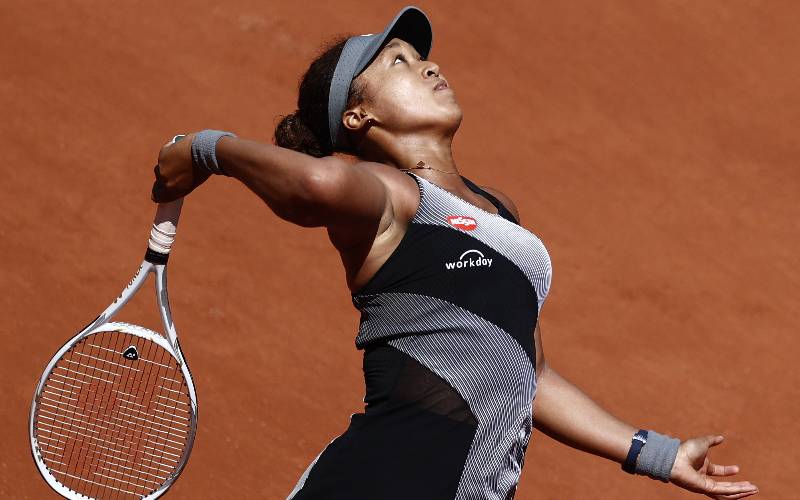 Then there was Kenyan rugby player Dennis Ombachi who opened up about being bipolar and struggling with depression on his twitter account this May.
"I am Dennis Ombachi, kind of an international rugby player and a guy who's passionate about cooking, what many people don't know is that I am medically diagnosed with bipolar disorder," he said
Ombachi said that he could miss flights and was always blamed while he was struggling.
"Many years I have struggled with this (bipolar disorder) and depression. I would usually disappear from social media and occasionally miss flights when I had made the team. This behavior was always blamed on me "just being Dennis." What my coaches and team mates didn't know was how much pain I was in."
Ombachi said he was opening up because matters of mental health are considered taboo and advised people to seek professional help.
"I have had spells with therapists, psychiatrist and spent time at Mental Health wellness centres. Again, thank goodness for my friends who became family. They too can sigh with relief and now answer truthfully when people ask them "Where's Dennis?"
There was also the sad case of Daniel Adongo who in 2013 became the first-ever Kenyan to play in America's National Football League.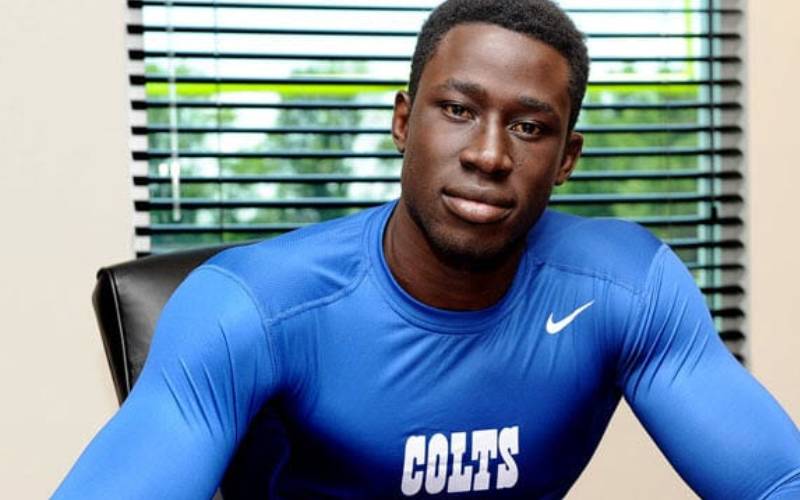 The then 23-year-old had just signed a lucrative deal for Indianapolis Colts, but last year, Kenyans were shocked after he shared videos indicative of deteriorating mental health. In the videos, Adongo looks depressed, disheveled and smoking in a manner to suggest he doesn't care much.
The rain began hitting Adongo in 2015 when he was suspended from the NFL for alleged two reports of domestic violence with an identified woman. His career was over before it had truly began and no NFL team could touch even after the Colts offloaded him during the transfer window season.
Not only was his career over at just 25, he had not finished his college education having moved from Strathmore to play pro rugby in South Africa before a brief stint in New Zealand and on to US.
Former 800m Olympic gold medalist, Wilfred Bungei also found himself battling depression and alcohol addiction which almost ended his life as he told the Olympic Channel podcast in 2019. Bungei who is now sober said the addiction escalated after retiring.
"There are only three destinations for an alcoholic: Institutions - which is treatment, you will go to jail because you will do something stupid that will put you in trouble, or you will die. As Wilfred Bungei, I've gone through the institution. What is remaining is jail and dead, and the two I'm not interested in, and no one wants to be there."
Bungei told the Daily Nation in an interview that the luxurious lifestyle contributes to the downfall of a lot of sportsmen as "there is a lot of loneliness up there when athletes are winning and success has come to their lives. They are therefore, easily lured into alcoholism, promiscuity and other destructive lifestyles just to hide from the real monster that brought them down."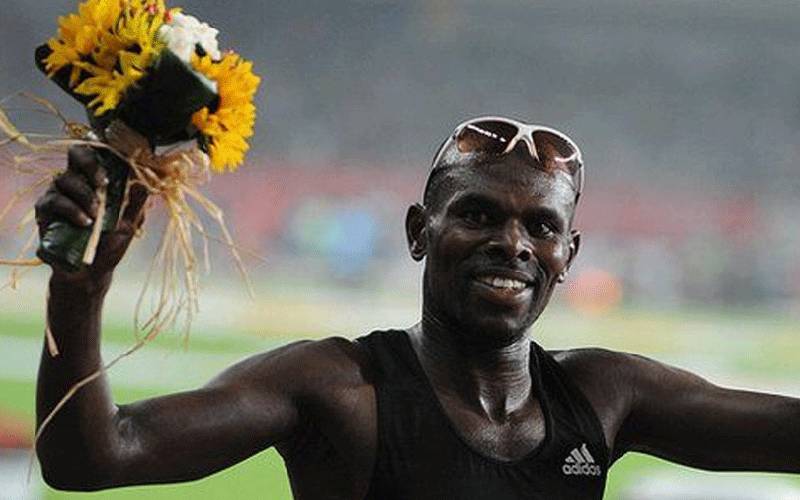 It was also in 2019 when marathoner Jemimah Sumgong said that Athletics Kenya needs to provide counselling for athletes going through hurdles in life.
Sumgong had been banned for doping and was almost falling into depression since she had no one to turn to.
Sporting success can be suicidal
American celebrated swimmer Michael Phelps, the most decorated Olympian, shared his struggle with depression as "after every Olympics I think I fell into a major state of depression. After 2012 that was probably the hardest fall for me. I didn't want to be in the sport anymore."
Speaking at the Kennedy Forum's annual mental health conference in Chicago, Phelps said he contemplated suicide as "I didn't want to be alive anymore. I'll never forget being in my bedroom at home, literally sitting in there for three to five days just not wanting to be alive."
World Tennis champion Serena Williams also told the Telegram that she struggled with depression following an injury for which "I cried all the time. I was miserable to be around."
NBA players, Kevin Love, Paul George have also been open about their battle with depression and advocating for professional help.
Related Topics