Home
/
Mental Health
Men suffer 'postpartum depression' big time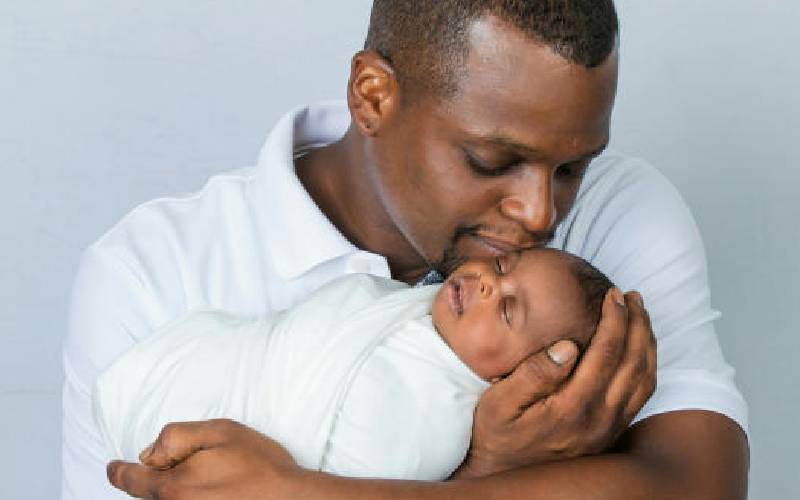 The birth of a baby can trigger an array of emotions ranging from excitement, joy to fear and anxiety. There are also episodes of depression known as postpartum depression.
It mostly affect new mothers due to hormonal changes and trauma that comes with childbirth. But new fathers also suffer depressive bouts in the wake of adjusting to fatherhood in what psychologists term paternal postpartum depression characterized by irritability, depression and restricted emotions.
Simon Wachira, a father of three from Nairobi's Buruburu estate grappled with paternal postpartum depression eight years ago after the birth of his First Born son.
"It was a bit stressful and we often clashed on roles," says the now 39-year-old on how expectations from his wife affected the engineer whose nature of work does not entail sitting round, controlling newborns.
But when on babysitting duty, Wachira has little choice but to respond to cries from his Third born, carefully lifting and wrapping a warm blanket around him. What appears natural now came with bouts of emotional and stressful experiences.
"I became temperamental," he recalls. I felt like things were not right. I became easily irritable" and change in behaviour did not go unnoticed as his wife, Clare Thuku, who had hardly heard her hubby shout, now became familiar with his frequent lung power for any slight mistake.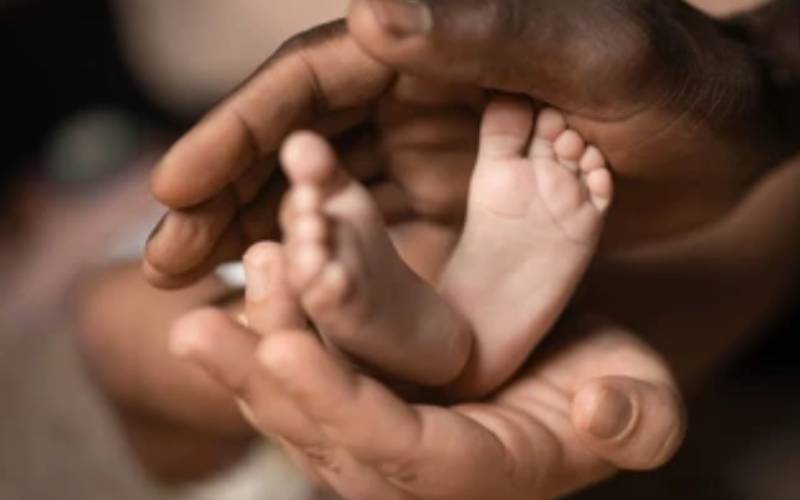 That she too was going through postpartum depression did not help matters as she felt abandoned and misunderstood and you can imagine how that aggravates what you are going through. I was dealing with a lot of emotional changes at the time." With time."
Wachira says he had to adjust to the "new and demanding roles and tasks" and experiences with the first child helped groom him. "After some time you learn how to handle it. You avoid arguments and discuss what does not sit well with you."
Experts say cooperation between spouses is critical in dealing with stress triggers and unlike maternal postpartum depression, paternal postpartum depression develops gradually, mostly in the first year of a baby's life.
Geoffrey Khiira, a psychologist, explains that for fathers, the birth of a child sees most experiencing "eagerness and elation, and this can lead to change in behaviour" with alcohol becoming common and which could increase aggression and irritability.
This period is also marked with a breakdown in communication causing anxiety and tension in couples besides mood swings and "symptoms are more like depression, where someone loses interest in some of the things they liked before, or appetite, and then there's also sleep disturbances," says Khiira.
Though postpartum depression develops over time, some risk factors predispose men including a previous mental health condition, loss of a baby, getting a premature or sick baby, and a strained relationship.
While a mother's hormones change during and after pregnancy, there's evidence that fathers also experience changes in their hormone levels after a baby is born. Scientists led by American clinical psychologist Prof Darby E Saxbe tested the association between paternal testosterone, paternal and maternal postpartum depressive symptoms from 149 couples in California, USA.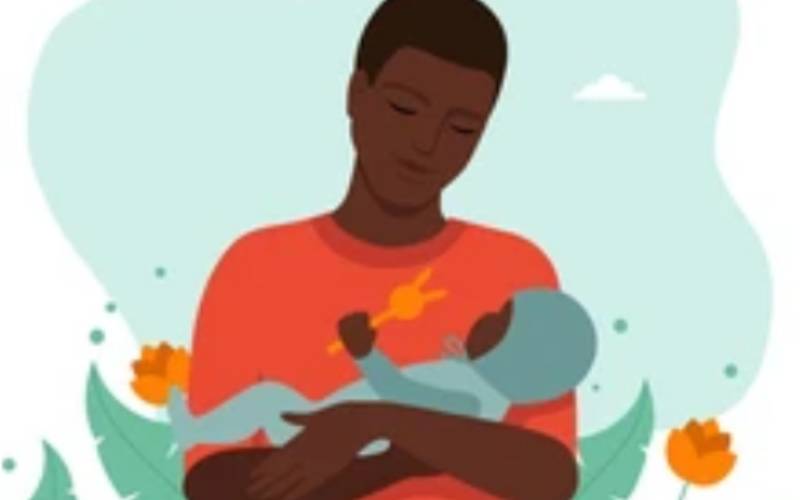 The subsequent family functioning found out that fathers with lower aggregate testosterone reported more depressive symptoms at two and nine months after the birth of their babies.
Their 2017 findings published in the National Library of Medicine revealed that mothers whose partners had higher evening testosterone reported more depressive symptoms between nine and 15 months after the birth of their babies.
Psychologist Dr Geoffrey Khiira says "it is very important you talk to your partner about the internal stresses because most of the time if the mum experiences postpartum depression, then the dad is twice likely to experience it too."
Cultural demands sees men bottling up says Khiira and this leads to pent-up emotions as "in an African setting a man is not supposed to cry or even talk about his emotions, and by the time they speak up they are already overwhelmed and so many changes would have already taken place."
Related Topics