Home
/
Health & Science
The heart of the matter is, 'you are what you eat'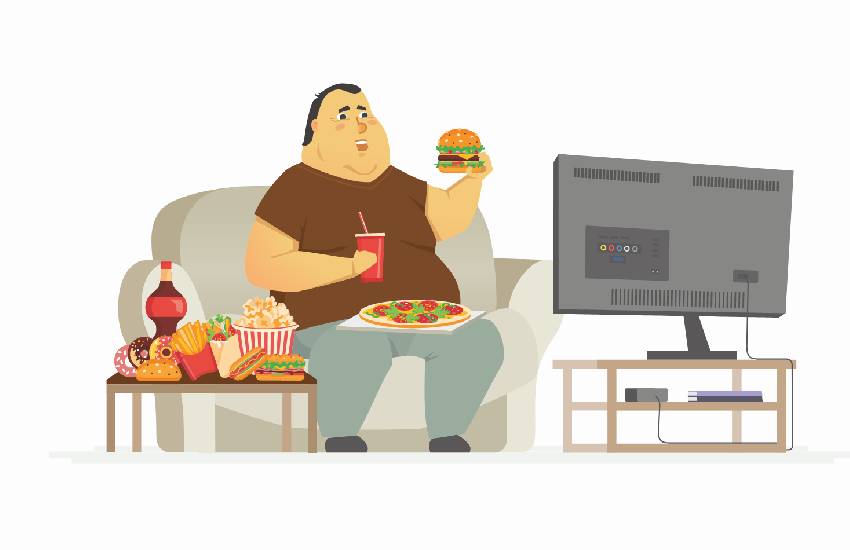 The Covid-19 pandemic turned most Kenyans into semi-health experts beyond the saying 'you are what you eat.' Those with underlying heart conditions were advised to be extra careful during the pandemic.
Dr Jeilan Mohammed, a cardiologist at Aga khan University Hospital in Nairobi explains that "Most heart diseases are caused by blockage of main arteries in the heart that is called coronary heart disease and the cause is lifestyle. Diabetes and high blood pressure are a big factor and the third major factor is cigarette smoking. And now heart disease is becoming the biggest killer in sub-Saharan Africa."
Dr Jeilan adds that being overweight is another huge contributor of cardiovascular diseases and the only weapon is a healthy diet and lifestyle which can also reverse medical conditions like high blood pressure and diabetes.
Dr Jeilan observes that many Kenyans are obese without realising it, yet "incidences of coronary heart diseases increase progressively especially if one's body mass index (BMI) is high."
Body Mass Index is calculated using a person's height and weight. If your BMI is above 25 you are overweight and obese if above 30. Below 18.5 is underweight, while 18.5-24.9 is considered normal.
Diet contributes a lot to a healthy heart, eating foods with less cholesterol, for instance, as high cholesterol levels can block blood vessels.
Dr Jeilan explains that people with cholesterol have a high chance of getting a heart disease than people with normal cholesterol. "For many years we believed cholesterol from the blood came directly from the food that we ate but a lot of it is metabolized through the liver then packaged into the blood. The emphasis is to get the liver effective," as blockage of the heart occurs when the blood pressure rises and the blood vessels start sending the blood back to the heart.
"When this occurs arteries are filled with cholesterol which lessens the path for the blood. When that space is significantly reduced the heart muscles will complain then you get tired and you may feel a pain in the chest that could lead to a heart attack," he says adding that good diet also contributes to a healthy brain.
Grace Njuguna, a nutritionist, argues that good cooking oil also has a role to play in brain nutrition-besides breastfeeding during childhood.
"Cooking oil comes in form of fatty acids. When we talk about brain nutrition we talk about long-chain poly and saturated fatty acid. We are looking at the cooking oil that is clear, heart-friendly," she explains adding that "cooking oil should have vitamin A, D, E being fortified in it and also iron rich which the brain cells require."
There are healthy and unhealthy ways of using cooking oil and most Kenyans are known not to measure how much oil they use which is worrying as "oil is good for a healthy heart if it contains poly and saturated fatty acids," but bad if the body is totally dependent on that cooking oil to form cholesterol.
Vimal Shah, chairman of edible oil giant, Bidco Africa, says they manufacture cooking oils like Golden fry which highly contributes to a healthy heart.
Vimal reckons that the Covid-19 pandemic made it clear that there is a big connection between health and nutrition, leading to consumers make more cautious decisions about their health.
"We see a lot of nutritionists or chefs telling you eat this, don't eat that. The important issue there is, how do you make your cooking, we thought it was important to give people the evidence, the facts and the substance for them to know exactly what is nutrition," explains Vimal.
Mercy Njung'e, the Category Lead Manager for Fats & Oils says that "we realised that our consumers have become very health conscious and they are very keen on what they put on the plate, which basically has made us to reposition Golden Fry," currently Golden fry has been in existence for over 25 years and is one of Bidco Africa's flagship brands.
Kennedy Simba, Quality Assurance in charge says the company sources its crude palm oil from Malaysia where analysis is done, and when it reaches the port of Mombasa, another analysis is done by checking MIV Moisture Impurities and Volatile Matter, colour, and free fatty acids. "If the requirements are met the oil is offloaded, then transported, he says.
"Everything we do, needs to look at happy healthy living across the region, which means our customers, our suppliers and the whole ecosystem we work with" concludes Vimal.
Pullout quote: Cooking oil should have vitamin A, D, E and also iron-rich which the brain cells require- Grace Njuguna, nutritionist.
Related Topics