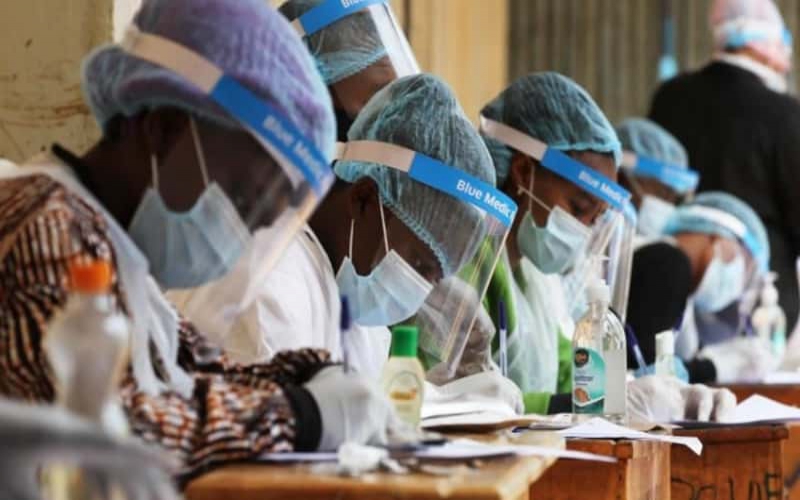 218 days after the first cases of Covid-19 was reported in Kenya, questions have been short along the path of the Ministry of Health and healthcare workers as to whether the recent spike in cases is a grim signal of the dreaded second wave.

What is the second wave?
A virus wave is when positive cases rise and this can be viewed analogically as bulging river during a rainy season which then dries up during the dry season. Each cycle represents a wave.

However, there is no formal definition of this phenomena. Some describe any rise as a second wave while others will say that it's a rise after a virus had previously been brought under control.

Speaking to Washington Post, Dr Anthony Fauci, White House advisor and director of the National Institute of Allergy and Infectious Diseases has been quoted saying that the for the second wave to start then the numbers in the first wave must have gone down to single digits.

This kind of control over the coronavirus pandemic has been an elusive target for many countries even though tough restriction were imposed in the first few months after numbers started surging.

Kenya's "second wave"

Before President Uhuru Kenyatta made his grand move that relaxed the tight restrictions in a bid to salvage the sinking economy, Covid-19 numbers were at their lowest (83 cases on November 7) since the surge in July and August which saw cases go over the 500-mark.

One week after the president allowed the reopening of bars, nightclubs and reduced the curfew time; the positive cases started taking an upward trajectory. The rise was also coupled with the directive of school reopening which saw students go back to class on October 12.

In the past week, the country has consistently recorded cases over the 500 mark, numbers only witnessed in July and August.

Kenya missed its peak during the first wave with the highest daily cases ever recorded being 960 on July 26. If we are to go with what White House advisor Dr Fauci said, then this can still be a stretch of the first wave.
Why the rise in cases?

As the country opens up and reduces restrictions, people are eager to go back to their normal lives and continue engaging in what was their regular activity. Even though maintaining social distance, masking and sanitising is encouraged; many people often choose to be lazy in seeing the protocols through.

This is evident in matatus that have resumed carrying more passengers and the reduced number of people wearing masks on the street. There has also been a rise in recreational activities which make social distancing a tall order.

With Schools set to admit more student by October 26, their needs to be more responsibility on the part of every individual to adhere to the set protocols to ensure that the young population aren't at risk of due to recklessness.