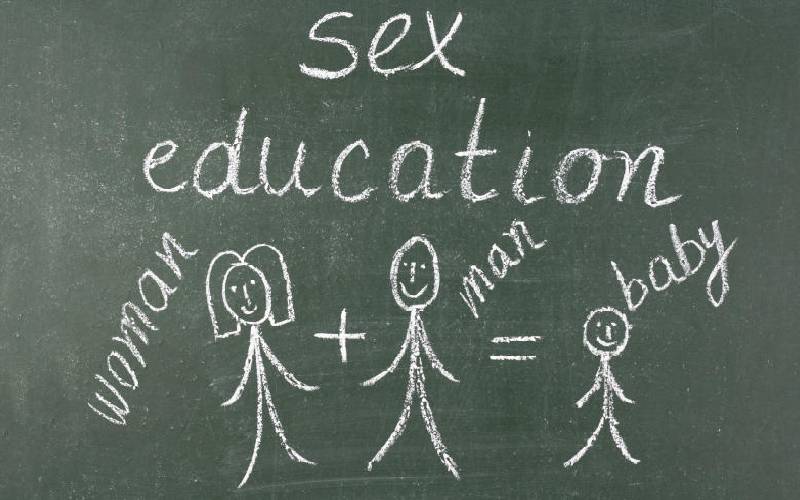 Parents who have hardly taught their children about sexual and reproductive health have been urged to do so.
Many parents left the role to teachers, but according to Global Peace Foundation's Daniel Juma, the long holiday presents an opportunity for parents to get it right.
He was speaking in reference to the upsurge in the number of teen pregnancy, especially during the time children have been at home following the coronavirus pandemic.
There was drugs, alcohol and some used condoms when police raided the house in Sango Estate to arrest the 20 girls and 15 boys.
On June 20, police arrested 38 teenagers among them 34 boys and four girls in a room holding a party and engaging in various forms of sexual activities at Ogembo, Kisii.
County Commander Jabel Munene said at least 14 used condoms were picked from the room.
Police also recovered various alcohol brands including illicit brew chang'aa.
The 38, aged between 14-20 years, were taken to Kisii School pre-quarantine centre.
"They are idle during this time, and therefore parents have to find ways to keep them busy and active," Juma said on Friday.
He also asked for more attention on the boys, who fly under the radar when cases of teen pregnancy are discussed.
When a girl gets pregnant society realises there is a problem and jumps into action, but little is done to the boys who are responsible.
Most will deny they made the girls pregnant while others won't come forward at all.
The majority of those who are blamed are boda boda riders and in some cases teachers and even police officers.
The coronavirus pandemic has worsened an already difficult situation of poverty, which is directly linked to the increased cases of early pregnancy.
Girls resort to have sex with the perpetrators for money to buy sanitary towels.
Minors speaking under the umbrella of Sauti Sasa, a group of youth who spread awareness on sexual and reproductive health, said girls lack information on sex and pregnancy.
"A girl who is petite may believe she cannot get pregnant simply because of the size of her body."
Juma added that the lack of information is pushing teenagers to the internet, where they get a flood of information, and seek to experiment, which leads to irresponsible behaviour.
Sauti Sasa asked that sanitary towels be made freely available to the girls who feel they have to pay for them through sex.
This comes as Nakuru Senator Susan Kihika pushes for the Reproductive Health Bill 2019, which, among other things, touches on family planning, assisted reproduction and safe motherhood as well as outlines instances in which abortion should be allowed under the supervision of a medical doctor.
The Kenya Demographic and Health Survey 2014 for instance, showed that girls between the ages of 15 and 18 years indulged in sex.
Kihika has rebutted the Church's interpretation of her Bill to mean that it impresses upon teenagers that sex is for pleasure and that it encourages abortion.