Home
/
Wellness
What you need to know about age-related muscle loss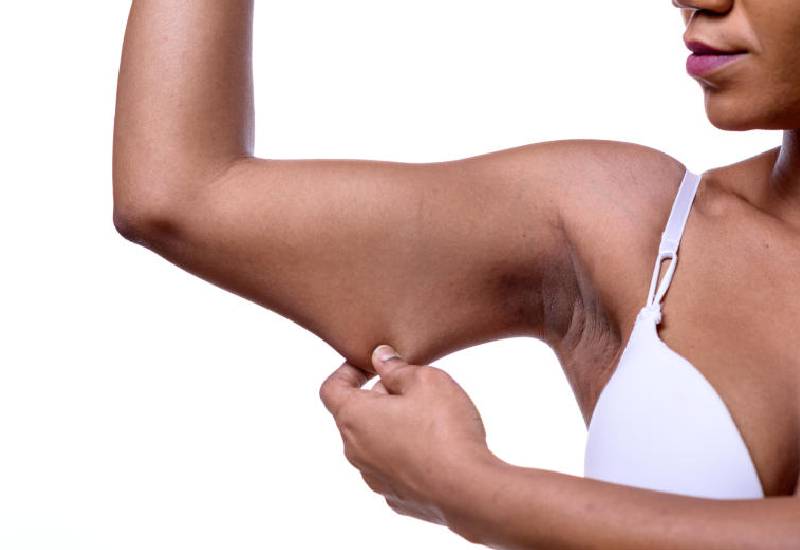 From birth to the time a person turns 30, their body muscles grow bigger and stronger, but after the age of 30, muscle mass and strength starts to decrease involuntarily.
This involuntary loss of muscle mass, strength and functionality is known as age-related sarcopenia.
After 30, muscle mass decreases by three to eight per cent per decade. This decline is faster in people who are not physically active and in persons above 60 years.
This decline in muscle mass is usually accompanied by a progressive rise in body fat mass and changes in body composition.
Furthermore, bone density reduces and joint stiffness increases gradually. These body changes have plausible implications for several conditions including type-2 diabetes, cardiovascular diseases and osteoporosis.
As a person grows older, there are many physiological changes that occur in the body that increase the risk of sarcopenia. One of these changes is reduced ability of the body to produce adequate proteins needed to grow muscles. When this happens, muscle cells get smaller in size.
To maintain muscle growth, strength and functionality, the body should maintain a delicate balance of muscle growth and muscle loss.
The human body undergoes two processes of metabolism continually: anabolism and catabolism. In anabolism, the body grows and repairs damaged muscles while in catabolism muscles are broken down for energy.
As a person grows old, this delicate balance can stop working effectively, making the body resistant to normal growth signals, tipping the balance towards muscle breakdown.
Due to the loss of muscle strength and functionality, sarcopenia is a major cause and contributor of disability, even in its mildest form, among the elderly.
It increases risk of falls and vulnerability to injuries. Sarcopenia can shorten life expectancy and reduce quality of life in those it affects as compared to people with normal muscle mass and strength.
Sedentary life
Physical inactivity is an important contributor to sarcopenia. Even short term muscle inactivity can severely reduce muscle mass and strength even in young people.
However, these muscle changes can be corrected by physical exercises. The quality of body muscles improves considerably with consistent exercises and more so with resistance training, which remains the most effective way to build muscle mass and strength.
One should start slow and as one builds strength and resistance, gradually increase the workout and weights.
Diet quality
Healthy dietary intake is important throughout the life cycle. However, important of adequate intake of both micro and macro nutrients from the age of 30 can't be overemphasised.
A poor diet that is low in calories and proteins causes weight loss and diminished muscle mass. A diet that is low in protein and energy leads to breakdown of muscles to supply the body with energy.
Unfortunately, as one ages, poor dietary intake becomes common due to physiological and social changes associated with aging. In addition to this, dietary proteins are broken down in to amino acids which are used to make muscles.
Even though loss of muscle mass, strength and functionality is part of aging, it doesn't mean you are helpless to stop or slow it. A healthy lifestyle, maintaining an adequate healthy diet and being physically active can delay muscle mass loss thus avoiding severe sarcopenia.
Healthy lifestyle habits should be adopted early in life for it may be impossible to introduce them as one gets older.
Moreover, some exercises may be indicated in certain conditions frequently found in older people like cardiovascular diseases and weight lifting may not be an appealing activity among the elderly.
Related Topics