Home
/
Fashion Tips
#FashionTips: Ways on how to style your body shape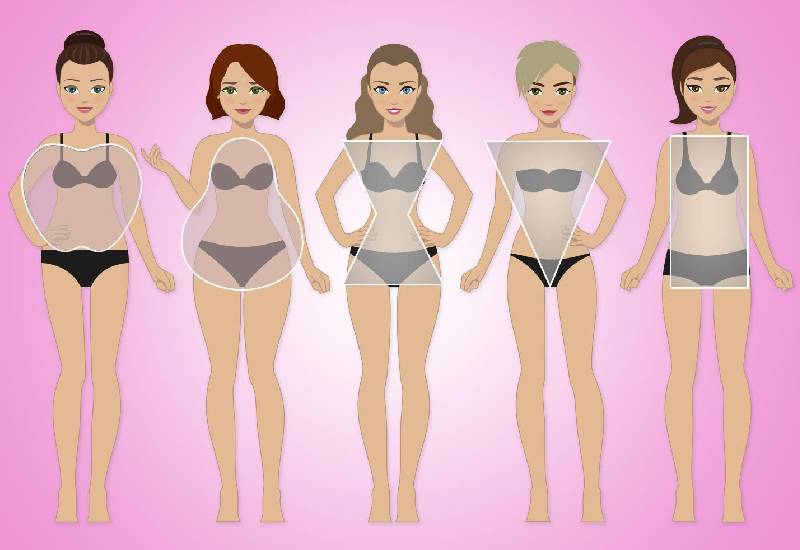 Women are amazing and we all come in different shapes and sizes and depending on how thick or slim your body is, dressing your body should never be a problem.
All you need is to learn about your body shape which is basically your proportions and use fashion as a means to accentuate your best features and maybe hide everything else.
Generally, all women fall under the main four categories of body shapes and from there some can either be slender, medium or thick however the shape never really goes away. These categories include: Apple, pear, rectangular and the hourglass body shape.
The apple shape are basically ladies that are heavier on the top, usually the bust area is bigger than the hip area.
Then the pear shaped are women with larger hips in comparison to the top or bust area. Thirdly we have the rectangular shapes whose silhouette are not as defined as the apple and pear shapes, usually the bust through to the hips are the same size.
Lastly we have the hourglass shape that most ladies consider ultimate body goals. Usually the bust area and the hips measure the same but with a very narrow waist hence the hourglass shape.
Dressing your body is all about having the right guidelines to help you define your best features, however it important to note that we are all free to put on whatever we deem fashionable and comfortable: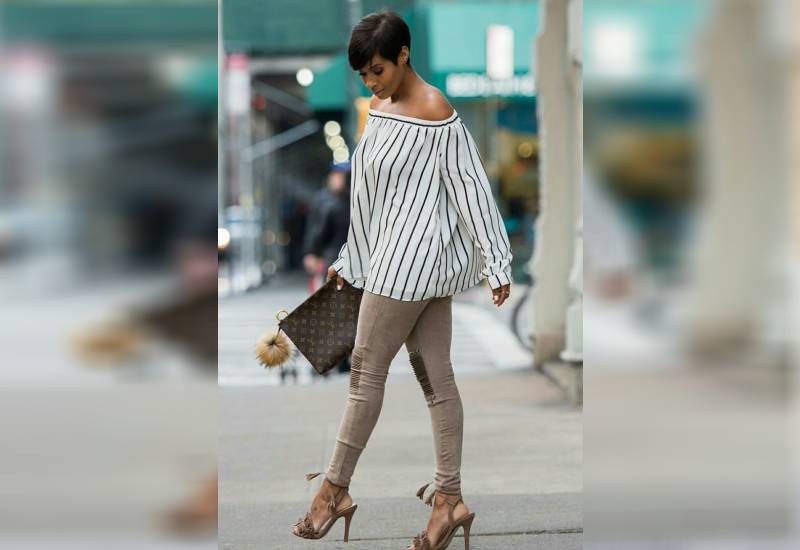 The apple body type.
Jumping right into it, to successfully dress your apple shape, you need to take away all the attention from the midriff area and focus on your other features. For instance, instead of going for tops that are tight, opt for blouses that are free and long-sleeved that will draw away attention from your torso area.
Also avoid skinny jeans that are likely to pronounce how narrow your hips look, instead go for the flared pants that will help balance out the larger upper body. Last but not least avoid pinching dresses and tops with belts along the midriff area to bring out the hourglass shape, it will only make your bust area look larger than they should.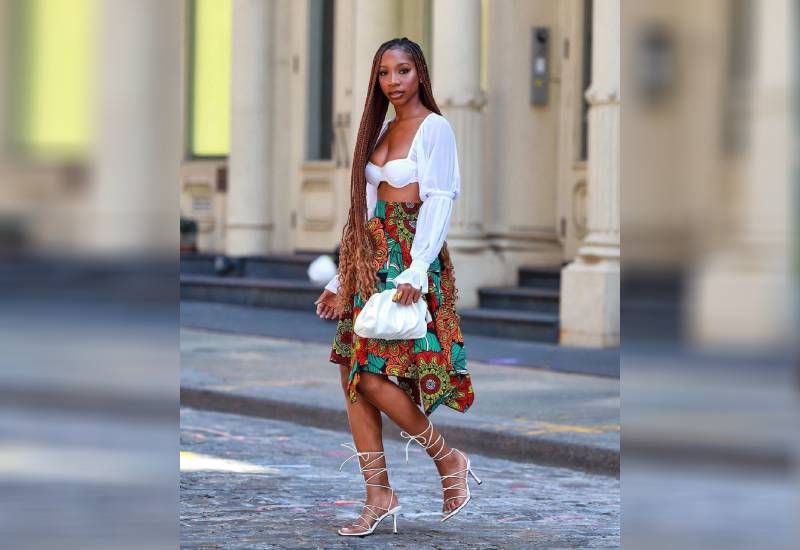 The pear body type.
This might be the easiest body type to dress, all you need to do is enhance your upper body area. This will mean putting on blouses or tops that show a little cleavage, you could get yourself a push up bra just in case.
Also make use of your midriff area, get yourself statement belts and pinch those tops and dress to give your top area more definition basically an illusion of the hour glass shape. Why not show off some legs while at it with some pencil dresses.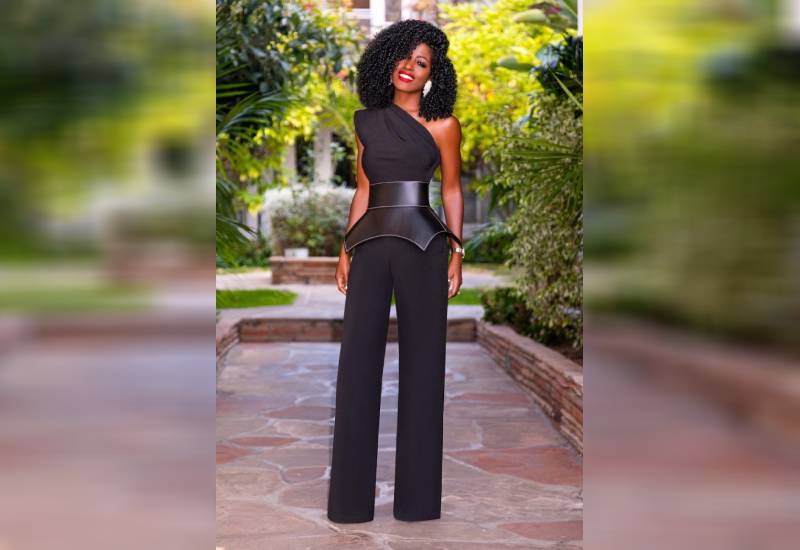 The rectangular body type.
With this body type your proportions are the same from the bust area to your hips without any visible curves. Since your silhouette is more boyish than you deserve, avoid going for tomb boy looks that are likely to pronounce your body. Also avoid tight dresses and skirts like body cons that are likely to highlight your straight shape. Instead go for clothes with volume like dramatic padded blouses, ruffles, anything but ordinary.
Go for skate dresses and skirts either short or long to help you pinch the waist and define your curves better. If you are to put on pants, always go for the high waist ones and steer clear of low rise jeans, they will only make your figure look funny.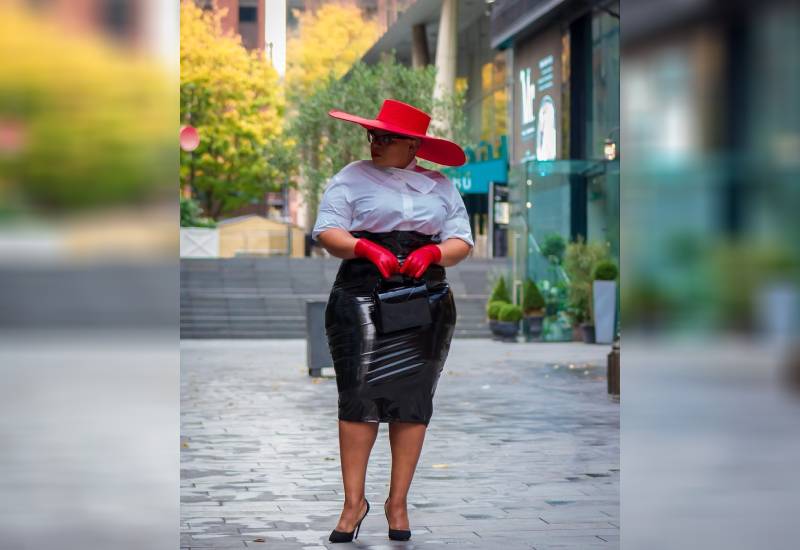 The hourglass body.
Show off those curves, do not hide them in boxy attires. The key to dressing your hourglass shape is using your waist as the focus of attention. Another thing to remember is to balance your top area to the bottom.
Use belts to break monotony and avoid let your top not look perky revealing too much cleavage as this may make your outfit look raunchy. Although most outfits are perfect for this body type it is important to remember there is a thin line between raunchy and decency.
Related Topics