Home
/
Wellness
Five ways to manage your anxiety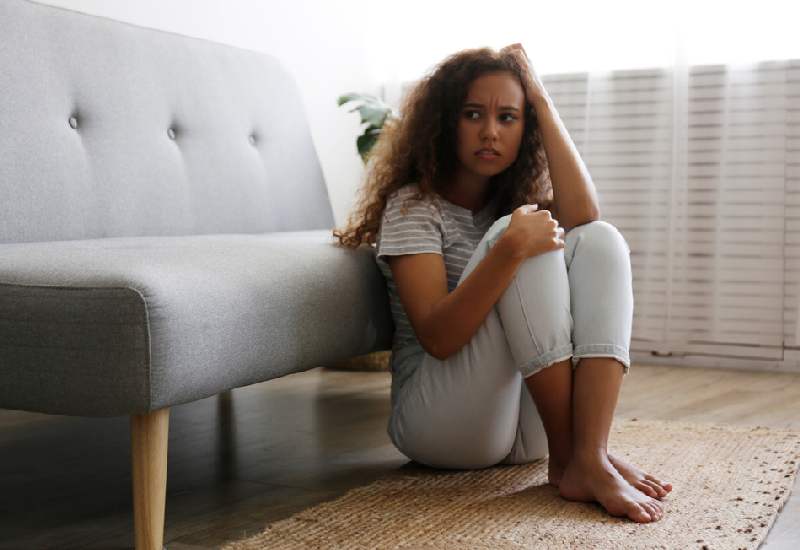 Anxiety is a very normal reaction and healthy emotion we experience when stressed. Anxiety triggers differ from person to person and what may give you sleepless nights may be a breeze for someone else.
When in a state of anxiety, you may develop feelings of worry, fear and being out of control. This could be because you are not well prepared for an exam, moving to a new town or a job interview you have been looking forward to.
Should you start feeling stressed when faced with a challenging task or an overwhelming event ahead, it is a good idea to identify what it is that is causing all the anxiety. This way, you have a chance of arresting it before it all goes wrong.
Here are a few tried and tested ways you can manage those uncomfortable moments we all experience from time to time.
i.Distract yourself
If you have to take a walk, do a few push ups or do a 15-minute meditation, do so.
Sometimes what you need to deal with anxiety is walking away from the situation.
This simple action will distract you from what you are going through and by the time you are back, you're at a much better position to tackle it.
ii.Find out what the problem is
For you to get to the bottom of this, it is important to find the root cause of your anxiety. Does a certain person trigger you when they walk into the room, or are you afraid of failing?
Take a quick survey and help us improve our website
Take a survey
Whatever it is, do your best to identify it. That way, you can know how to handle it.
Keeping a journal next to you always can come in handy. When those feelings creep up, jot them down. Chances are, you will notice a pattern and this will help you track down what is bothering you.
iii.Have some fun
Sometimes the problem with people who tend to over think and over analyze things is they forget to enjoy life and have some fun.
Stop taking life too seriously and appreciate some good humor.
A good place to start is by spending time with young children. They will naturally make you laugh and smile releasing the feel-good chemicals in your brain.
You can also take some time out to enjoy your favorite comedy with a group of friends or family. At the end of the day, laughter still is and always will be the best medicine.
iv.Stay on top of things
The reason why many people suffer from anxiety attacks is due to lack of planning and preparedness. As they say, failing to plan is planning to fail. It really is that simple.
The only way you can be assured things will go well is through proper planning. Whether it's a job interview or a presentation before a large group of influential people, write down your plan of action and stick to it.
This will help you feel better and stop you from panicking for having no solutions to your problems.
v.Talk it out
Sometimes all you need to do is to share your fears with someone you trust. Open up and let them know what you are going through.
You will be amazed that they can relate and have shared similar experiences as yours.
This is nothing to be ashamed about. Let people know when you need help and how they can help you.
If it gets overwhelming talk to a therapist for some professional help.
Related Topics