Home
/
Achieving Woman
Milka Yuda, menstrual health champion, wins Florence Nightingale medal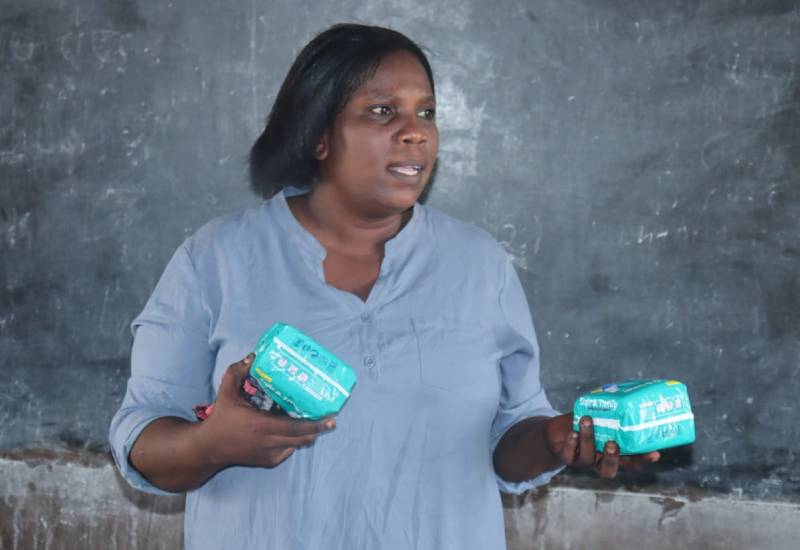 Menstrual health, among other reasons, is a top factor hindering many women and girls from realising their dreams and potential.
This situation is especially worse in marginalised areas where poverty reigns and lack of proper sanitation is the order of the day.
According to a research by the Menstrual Hygiene Day, a global advocacy platform that promotes menstrual health, 65 percent of women and girls in Kenya are unable to afford sanitary pads.
And research by the Ministry of Education, further showed that on average girls lose four school days every month which translates to two weeks of learning each term.
It is for this reason and more that Ms Milka Hadida Yuda won the prestigious Florence Nightingale medal for her work in championing for menstrual health in Tana River.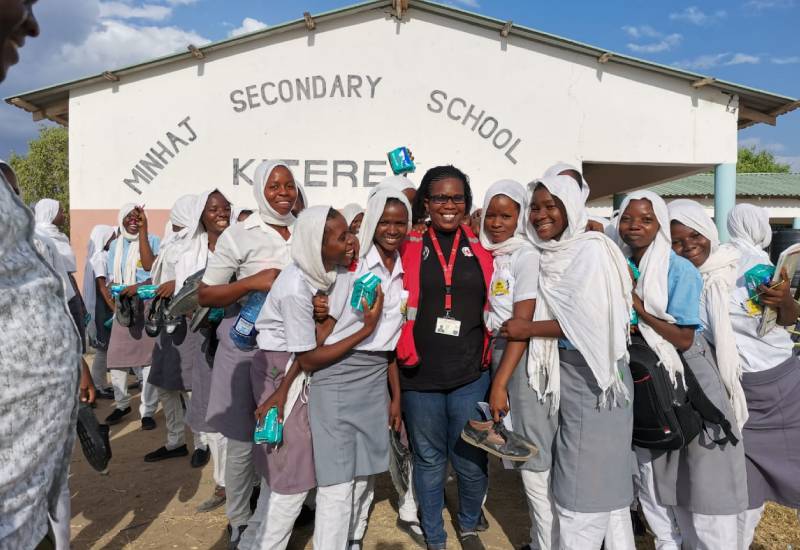 "I have always been passionate about my community and helping girls realise their dreams since nobody was there for me," says Ms Yuda.
Ms Yuda, now a single mum, dropped out of high school in Form Two due to poverty, and being a victim of period shame herself, she has made it her life's mission to help as many girls as she can.
"I don't have much but whatever I make, I ensure to buy at least one packet of pads every day because there is always a girl in need," Ms Yuda explains.
She further adds, "I know what it is like not to have sanitary pads and some of these girls have never seen pads in their lives."
With her kindness and bicycle to accompany her, Ms Yuda rides into the heart of Tana River and says she has managed to reach over 13,800 needy girls in three sub counties.
"You won't believe it but in 2021, some girls in these areas still use mattresses and rags as pads while others stay with one pad all day because they can't afford to but many packets," Ms Yuda says.
She adds that it sometimes takes her four hours to get to some of these areas and it is up to her to teach the girls how to use pads and maintain proper hygiene.
"Not only do I distribute pads and teach menstrual health but I have also managed to help 38 girls who dropped out of school go back," she says.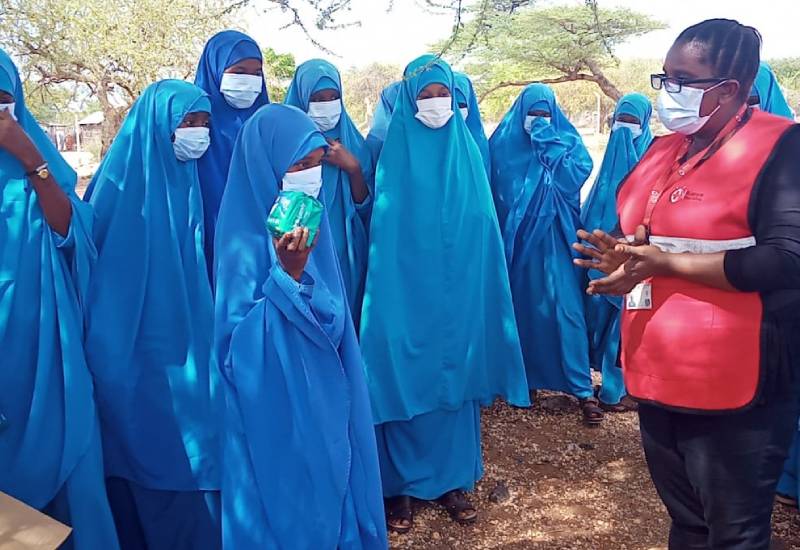 She asserts that, although she faces a lot of challenges, she won't give up in her quest to alleviate and end period poverty and shame.
Ms Yuda was among 25 nurses from 18 different countries awarded in recognition of their exceptional courage and devotion to victims of armed conflict, natural disaster and a pioneering spirit in the areas of public health.
According to the International Committee of the Red Cross (ICRC), since the start of the Covid-19 crisis, nurses have been more than ever working on the front lines, often in difficult conditions.
Some have been victims of stigma, born out of the fear of infection; others have fallen victim to the disease itself.
Related Topics