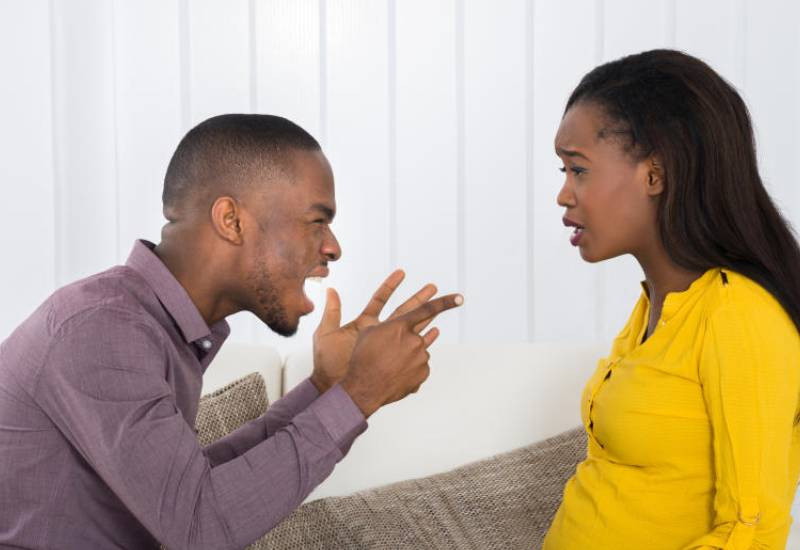 Hi Chris,
I have a nice boyfriend, except for just one thing. He never seems to feel confident in our relationship. It feels like he is always watching for signs that something is going wrong, like I am straying, or getting bored.
And when I am out of the house, he is forever calling. In effect, he is checking up on me, and I hate that! Nothing I do or say seems to calm him down.
And although I am happy about our relationship, constantly having to reassure him is beginning to get to me.
My friends say he is trying to control me. Might they be right? And is there anything I can do to sort things out?
Unhappy Boyfriend
Chris says,
Hi Unhappy Boyfriend!
Most couples differ to some extent in how secure they feel about one another. And that is rarely a problem so long as the differences are not too great. But it sounds like your boyfriend is quite deeply insecure, and that can become wearing.
His insecurities probably go right back to his childhood. And the idea that he is insecure might not even have occurred to you, because he probably appears completely self-assured and confident outside of your relationship. For example, at work.
And so you find yourself struggling to satisfy your boyfriend's needs in your relationship, while at the same time, maintaining your independence. Getting that balance right is always tricky anyway, and once an imbalance has developed, both of you can start behaving in ways that make matters worse.
So, because he feels uncertain, he tries to keep a tight grip on you. But that makes you feel controlled and manipulated. So you feel resentful, and sooner or later, you will start feeling tempted to assert your independence more strongly.
But the way out of this situation is not to follow that instinct. You should give your boyfriend more reassurance, not less. That may feel like a recipe for even more insecurity, but actually, that is not the way it goes. Increasing the amount of support, you give will make your boyfriend feel safer. And hence, he will become more relaxed, even when you are apart.
So, do not see your boyfriend's behaviour as some sort of attack on you. He is not trying to control you. His behaviour is largely unconscious and he finds it hard to stop doing it.
Instead, discuss his fears, and explore whether anything you are doing is unwittingly triggering his insecurity, like if you disappear without telling him where you are going.
Be understanding of his need for reassurance. Tell him you love him, and let him know what you are doing whenever you are apart. And be encouraging. Small compliments, signs of affection, and supportive messages like "Good luck in your meeting!" will boost his confidence.
And while you will probably never completely overcome his insecurities, he will end up expressing them in a better way, like supporting and caring about you.
All the best,
Chris
Related Topics