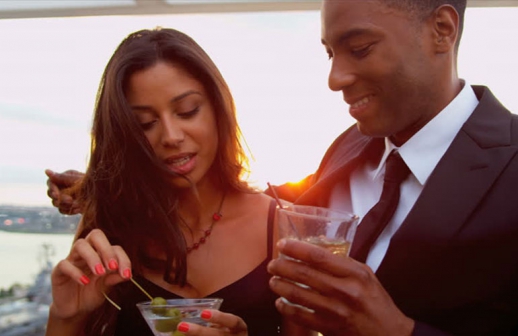 You are a man living on the fast lane in the 21st Century. You want to go the whole hog in trying to please your better half. You have no qualms buying her the latest model of an SUV if only to make her mobility a bit easier. A few weeks ago, you wasted no efforts in taking her to exotic locations for that well deserved holiday. Compared to your peers, you really know what women want - or so you think.
Brother, we have some surprises for you. According to startling findings done by research and consulting firm Infotrak exclusively for Eve magazine in The Standard on Saturday, material things rank in the tail end of things that a woman really wants from you in 2017.
When we posed, the question, "What three things do you value most in a marriage/relationship?", the women sampled (800 respondents from all the former eight regions of Kenya), listed trust, understanding, respect and care at the top of their list.
Trust - 58.4 per cent
Close to 60 per cent of the married women polled stated they value trust in a relationship more than anything else. For those who are currently engaged but not yet married, the figure goes up to 70 per cent. It is not difficult to see why. Trust is perhaps one quality that takes the longest to cultivate in a relationship such as a marriage. However, when a mate betrays that trust, the heartache can linger for years to come.
Sheila Wachira, a marriage counselor says trust is not something you can wake up and promise to cultivate in a relationship. It must be there from the word go.
"If you feel are in a marriage that has no trust, then you are actually not in a marriage. All long lasting relationships are built on trust. Not even finances can solve problems that arise out of mistrust," says Wachira.
READ MORE
Understanding - 39.6 per cent
How many times has she told you that you don't understand her? Please do not take this as the 'usual' ranting by women. Basically, it means that you just don't see things from her point of view. You have heard that men are from Mars and women from Venus. Okay, let us just say that we are all from the earth. Women are just imperfect daughters of Eve who crave for understanding.
"We like to talk and pour out what is in our hearts. We don't mean to start a fight. We hope that by talking you will make us feel better. So put the remote control down and just listen," says Kerren Achieng, a food vendor along Mombasa Road.
True, men get confused by the different signals women send, when they mean the very opposite of what they are saying. They will say they are fine when they are farthest from what can be defined as fine. You can blame the hormones and her monthly cycles but still, these are no reasons for men not to try and understand women. So, dear brothers, make it your aim to, at the very least, interpret those subtle hints about a dinner date or else find yourself in the dog house.
Respect - 33.8 per cent
A woman is there to be seen, not to be heard... so goes an old adage that is demeaning in its very essence. In our patriarchal society, respect for women seems to be waning. In fact, 60 per cent of women who were polled in North Eastern would like to be respected more by men in 2017. It should not be lost to observers that the region lags behind in empowering women.
According to Jane Ngari, a young woman in her mid 20s working in an advertising firm, there is a general perception that women are naturally nagging and thus should not be taken seriously.
"Men think we are nags and hence brush off anything we say, however serious it might be," she says.
According to Ngari who is currently engaged, respect for your mate goes a notch higher than that shown to a workmate, even to your boss.
"You see in the office, I am 'naturally' supposed to show respect to my superiors. However, that may not come from my heart since the boss may not have the same feelings towards me. However, the respect we have between me and my fiancé stems from the heart. He is someone I respect whether he is physically present or not," she says.
Care - 21.5 per cent
Fourth on the list of things women value the most, according to the survey, is a man who is caring to her and her family. For a woman, it the small things that matter. Not one big, lavish surprise. Any man living in Kenya has heard of the phrase that "mwanamme ni effort." Let her see you put your best foot forward when it comes to caring for the loved ones.
More romance - 18.8 per cent
"A marriage without romance is more of a business partnership that shares the same house," says Wachira. Without intimacy, she adds, the home becomes one of the coldest places one could be. However, she says many people confuse romance with sexual relations. "It could be through a phone call, a text message or just a look that communicates more than words."