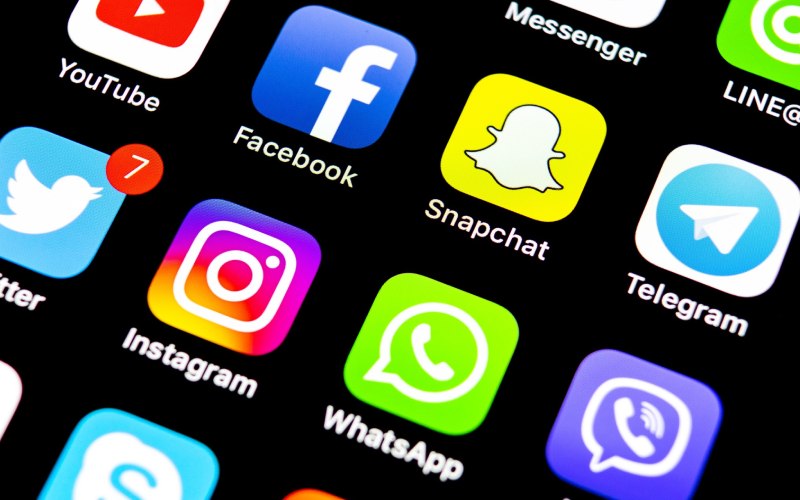 Kenyans are not new to celebrity marriages and sadly, divorces. Time and again we have been entertained by 'perfect' couples who meet, share their love online and part ways - still online - leaving us high and dry.
We have seen them, like celebrated TV couple Betty Kyalo and her beau Dennis Okari.
The two met and fell in love while working as TV journalists. Soon after, they wedded in a much-publicised wedding, with audiences all around the country cheering them on.
But six short months later, the fairy tale marriage ended, still in the public eye.
The dust had not settled when we were treated to another public showdown by celebrated Deejay Crème de la Crème and his fiancée, Denise Njuguna, with whom he has two children.
The two, who had been together for 14 years, engaged in a very public breakup over an alleged sex tape that had leaked out online.
In the ensuing breakup, DJ Crème posted, "It is the past. We are not together for now, but we are working on things." On a different occasion, the renowned DJ posted, "Marriage is a scam".
After several months apart, some which were spent feuding on social media, the couple reunited, again in the public eye.
While we were still getting used to the ideation that love, and Instagram couple goals can also 'end in tears', we were treated to yet another fiasco by celebrity couple Size 8 Reborn and her husband DJ Mo, whose marriage was dealt a blow by allegations of DJ Mo having a clandestine affair.
And while the pot was still boiling, another celebrity couple - Milly and Kabi WaJesus - blew up after Milly found out about a child called Abby, who Kabi had borne out of wedlock.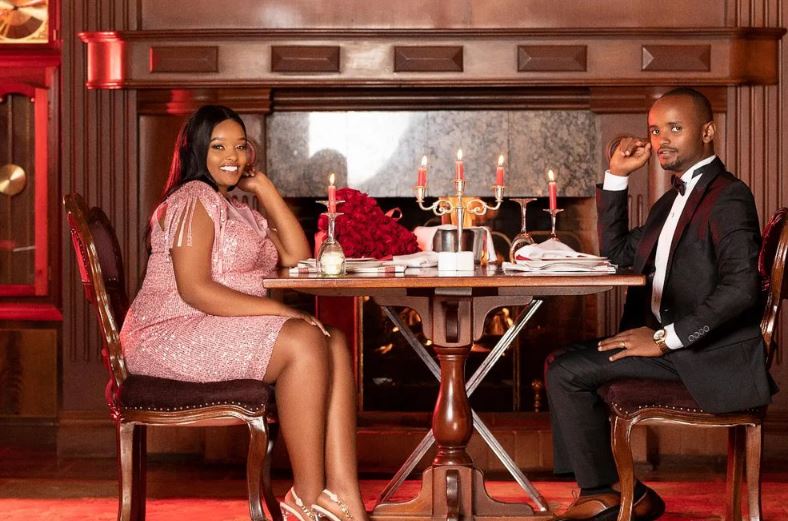 You would think that with all these online make-ups and break-ups, Kenyans had had enough. But just this year, a few weeks back in fact, another celebrity couple - Simon and Sarah Kabu of the Bonfire Adventures fame - hit the news with rumours of a breakup.
It all began when an angry Sarah took to Facebook, typing accusatory messages, one after the next to her dear hubby Simon.
'How can you be forced to be in a toxic marriage?' Sarah typed away.
Apparently, and contrary to public perception, the golden marriage had been experiencing problems as far back as ten-plus years ago.
Known to Kenyans as entrepreneurs with business acumen, the Kabus are a power couple in their own right, with assets worth billions of shillings.
So it goes without saying that Sarah's 'toxic marriage' verbiage was exactly the kind of low-hanging entertainment fruit a struggling Kenyan would have been looking out for.
For a moment, the internet was ablaze with Kabus and the ensuing fallout between them. Prompting some pointed questions: weren't they 'couple goals'?
On their socials, the Kabus did not hold back sharing their good times – vacationing abroad or chilling with the big boys. What they didn't share were problems, if any, that they had been experiencing as husband and wife.
In a way, their marital life was an open book. And Kenyans who had invested in it emotionally had been enjoying a steady diet of their happy life.
In the days that followed Sarah's announcements that the couple were talking divorce, she appeared on YouTuber Christina Lewis's channel.
"We have had good times. We have [also] had bad times – which we don't show on social media," she said.
She continued: "I would meet people and they would tell me 'You are couple goals.' Yet I am going through a lot in my marriage."
Sarah, perhaps inadvertently, had just admitted that the couple shared only what would have kept the thousands of eyeballs on them.
The bad, perhaps, could have dented their following, which, for a couple driven with a business that advertises via social media many times, would have ended in bad PR. With the rise and rise of successful social media couples, many people look at these celebs as 'goals' to be emulated. It is good to motivate those seeking love, and likes.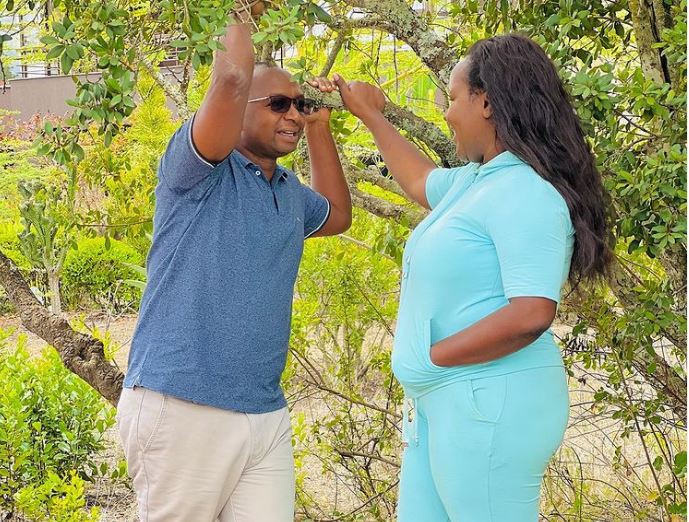 In a previous interview with The Nairobian, Makena Kimaita, an Advocate of the High Court and a celebrity brand manager said, "Couples reach different age groups. When a brand looks at that, they can recognise the value of a couple. There is an old saying, 'the whole is greater than the sum of the parts' that explains the wild success of celebrity couples."
However, the question begs; is social media really that good for relationships?
Clinical psychologist and marriage counsellor Sheila Wachira says there is no straight answer to that question.
"However, marriage is for two people. Any time you allow another person in (read social media followers) you are set to rock the boat," Wachira says.
According to Wachira, social media puts undue pressure on a couple; forcing them towards mistakes.
"Instead of just being yourself – and concentrating on building your marriage with your spouse – you start performing for the public.
"That pressure from social media can only be sustained for so long. How do you behave on a day you have disagreed yet viewers are waiting for smiles?
"You even stop being honest to each other. Everyone focuses on putting up a façade. Over time, it eats into your marriage until you run out of ideas to act further," she says.
In the good old days, not many would have been privy to the goings-on in a marriage. But this is a far cry from the modern life: not with social media and reality television.
The *Bundu's, married now for 59 years, have no idea what social media is. Now in their 80s, the couple say marital secrets were closely guarded between two.
"When stuff got out to the public, then it meant that things were really bad. But generally we learnt to live with each other's flaws," Bundu says.
Wachira strongly believes that social media is a double edged sword for any marriage.
"It can be good – if used well. But it can easily ruin," she adds.
But to lay the full blame on social media would be rounding the debate to the nearest two-worded phrase, says the counsellor.
According to her, social media is just one thing that has the potential of exposing and widening cracks in a marriage.
She says: "Marriage, by design, is prone to problems. Any couple who tell you they have never fought would be lying to you. As long as you are sharing your life with another human being, strife is bound to show up.
"Do not litigate your marriage on social media. The right advice young people moving towards marriage should get is, 'How to manage disagreements'".
Wachira notes that social media magnifies problems because it demands that couples only share the good and hide the bad. It takes a couple's focus away from them as two to them – together with their followers.
It seems someone in the Kabus' circle could have reined in on the couple using this advice.
Sarah has since issued a public apology to her husband, saying, "I said things that I shouldn't have said online. Forgive me Simon. Let's sort our issues off-line. All is well."
In the YouTube interview, Sarah said she was afraid that her marriage ending might set off a dynamo effect and get others, among their followers, falling too.
Tom and Lynet Lichuma have lived together for a long time. "We are in our 43rd year now," Tom says.
Lynet says: "Strife in marriage is normal. Strife will always come. But what matters is that a couple are able to decipher what to share with the public – if at all there is need to – and what not to share."
According to Lynet, there are some secrets about marriage that should never be told even to the closest of persons.
"Because, even when you share, those you are telling cannot help you and will not do anything about it," she says.
Over the 43 years that the Lichuma's have been together, they have remained committed to the marriage.
"Meaning that it is a decision that we make to stay together: not because some out of this world cupid is keeping us together. It is a decision," Tom says.
The couple say they agreed early in their marriage to do three critical things: Communicate effectively, commit, and compromise.
"Communication is important in the sense that you need to let your spouse what is going on with you. Do not assume that they will know and act accordingly," Tom says.
Compromise, says Lynet, is in sometimes letting your spouse have it – as long as it does not affect the family's stability.
She says: "I wouldn't say we have ever fought. But we have had disagreements. There are moments couples will argue from two different ends. It is normal.
"In those instances, it is advisable to take time off that topic and revisit at a later date. If still you are not on the same page, and the issue is not life altering, then one could choose to let the other have their way," she says.
Such moments, she says, will always come up. And the couple learn to balance out – have your idea today, next time you let your spouse have theirs too.
Commitment means having both legs in. Tom says: "From my observation many of those coming into marriage today are not committing to it upfront. They have one leg in and one out.
"At the slightest disagreement they will bolt off. It is almost as if the marriage has already failed even before it starts."
The Lichumas are authors of several books on marriage and family.
They believe from their experience that there are four key areas that make or break marriages, whether on social media or off of it: money, relations with in-law, sex and personal addictions.
Related Topics