Home
/
Relationships
It's wrong but I can't stay away from married man. How do I end it?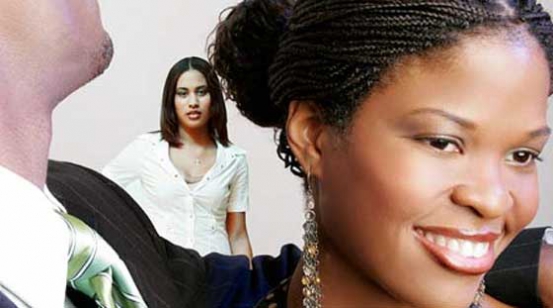 Dear Coleen
I have a dilemma I'm sure you've heard a million times before. I'm head over heels in love with a married man. But I know deep down that it's never going to work.
Sexually nothing has happened but, even so, I know it's wrong to have these feelings for him and that I should end it as soon as possible.
The thing is, I can't bear not to speak to him or hear from him. I know I'll end up getting hurt and he has never promised me that he will leave his wife or made any kind of commitment.
I wish I felt differently, but I don't. How can I end things with him without being devastated? The thing is, I have a good job, loads of friends and I still date other men, so it's not like I have nothing else in my life, but when I don't text him or I stay away from him for a couple of days, it feels like there's a part of me that's missing. What can I do?
Coleen says
I'm afraid you'll just have to get over the hurt. There's no magic wand that's going to make you feel better instantly – it's just going to take time. But you can deal with it now before you've got in too deep or are 10 years in. The longer this goes on, the more it's going to hurt when it does end.
Look, the bottom line is, he's not yours and why would you want to commit to a man who would consider cheating on his partner? Think about how hurt his wife will be if she finds out and the devastation it will cause in her life.
You're at a point now where you can rescue the situation. You haven't started a physical relationship, so don't.
Rely on your friends and your job to help you get through it. And you will be able to succeed.
He's almost like an addiction you have to break – you know you shouldn't send that text or make that call, but you can't help yourself.
Every time you get the urge to contact him, think into the future about the impact on all your lives if your affair gets discovered. Think about the effect it will have on you emotionally.
It sounds unlikely he'd ever leave his wife – most married men in this situation don't. And do you want to be someone's mistress? I don't think you do because you're a strong woman. You should aim higher than this.
Related Topics