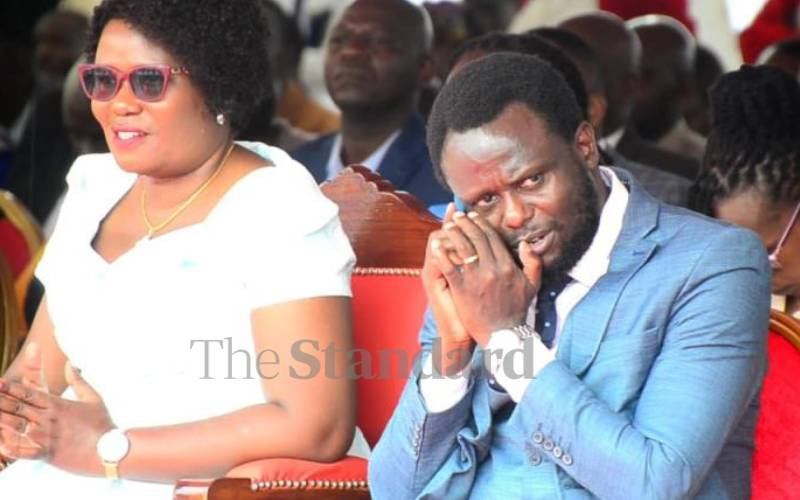 Meru MCAs have impeached Governor Kawira Mwangaza.
On Wednesday, 67 of the 69 ward reps voted to impeach her. Two ward reps were absent.
Earlier, Speaker Ayub Bundi confirmed receiving a letter from Kawira objecting to being impeached. He, however, ruled the assembly would carry on with the matter.
Bundi said the assembly and Senate had the full mandate to handle the matter. He said during the impeachment of former Nairobi Governor Mike Sonko, it became clear the power on impeachment was exclusively upon assemblies and the Senate.
"The jurisdiction is exclusively bestowed in the county assembly and Senate," he said.
He said Kawira had the opportunity to appear in the assembly to defend herself. In the letter to the assembly, Kawira said through her lawyer Mutuma Gichuru, said: "You are also aware that the main petition is still pending and active before court to confirm compliance."
Kawira said by going on with the impeachment, the MCAs had flouted their own Standing Orders (Standing Order No 90) which bars them from discussing a matter pending before the court.
"We further take note of your own Standing Orders number 90 of the Meru County Assembly Standing Orders which expressly prohibit any member from discussing or even making reference to a matter that is actively pending in court as the same is deemed to be subjudice since a discussion of such matter has a likelihood to prejudice its fair determination," Kawira said.
Kawira said among issues the court is yet to determine in her petition was if the assembly could impeach her.
"Whether in exercise of its powers under Article 181(1) of the Constitution and Section 33 of the County Government Act the County Assembly can commence impeachment proceedings before the lapse of 24 months after election of governor."
Duly elected
Kawira had also sought the court's direction on whether the impeachment of a duly elected Governor can be initiated shortly after elections and or within three months upon assumption of office."
The governor threatened to sue the assembly in the event it proceeded with the impeachment Wednesday.
Kawira accused the assembly of disregarding the court's order and argued they had flouted the law.She said her petition in court against impeachment which is slated for January 25, had not been settled, accusing the assembly of going against court orders. Yesterday, the Speaker's ruling gave Meru MCAs a go-ahead to debate the new Motion to impeach the governor.
Save for Kiagu MCA Simon Ngaruni, MCAs unanimously supported Abogeta West MCA Dennis Kiogora's motion which cited the governor for various violations, including alleged nepotism and gross misconduct.
Ngaruni skipped yesterday's session while Nkomo MCA Kithinji Ethaiba was reportedly sick.
Kiogora took his colleagues through a long list of charges against Mwangaza, including hiring her husband Baichu Murega, irregular hiring and sackings and being disrespectful to them. Majority leader Evans Mawira said," Our governor has flouted so many laws."
Related Topics