Home
/
My Man
Revealed: Why Frequent sex equals happy, attentive, caring husband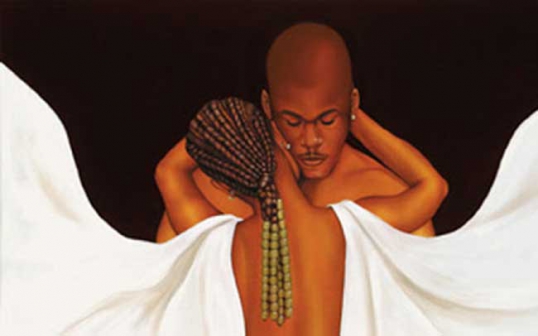 A while back, my pals and I ran away from our wives under the guise of going to watch the Safari Rally in Nanyuki town.
As one would expect, when a couple of men are gathered, three topics are discussed extensively: cars, football and women. Well, not necessarily in that order.
For the sake of world peace most men prefer to keep the order under wraps.
But with a couple of hundreds of kilometres separating us from our women, the boys got talking about things that keep them awake all night.
As usual Frao despite not even being married was the first one to shoot.
"This world would be a lot better and interesting to live in if women figured out that any time is tea time." Of course Frao is not a tea person, so we knew immediately that he was talking in parables.
Man's mind
"What are you driving at?" I enquired.
"I mean... what is one thing you wished your baby mama could always observe without the hullabaloo of being reminded that you have not bought her the shoes you promised last month?" he continued.
Mark, who had not spoken up to that point appeared to read from Frao's script.
One thing that I wish our women would know is that sex is not optional in a man's mind.
Seeing that we were getting confused he shot from the hip.
"To a man, love making is right up there with eating and breathing. Can he survive without it? Yes, but it's not fun at all. Love making is to the man what talking or communication is to the woman. If you asked a few wives if it would be okay if their husband didn't listen or communicate with them for weeks at a time...well, you get the idea. Frequent sex equals a happy, attentive, listening, cuddling, and caring man or husband. Surely, is that too hard to understand?" he asked. "It is not," chipped in Mark.
In fact any woman worth the smell of her expensive perfume should know that he doesn't always want to be the one asking.
"Most husbands are fine with being the 'sexual aggressor' most of the time, but if he is always the one that is trying to start something, he starts to feel like you just 'put up with him', and don't really care about sex," Mark opined.
According to him every husband's fantasy is to be sitting on the couch, watching TV or whatever, and have his wife come over out of nowhere (obviously the kids aren't around), straddle him, and start going at it. He wants to know that his wife desires him sexually, not just puts up with him sexually. This is a huge boost to his self-esteem and overall confidence.
Reconnect
"Perhaps someone should tell our women that men use sex to 'reconnect'," Brayo blurted out.
"How now?" there was a chorus and confused faces.
"Think of it as a cordless phone," Brayo started. "Let's say the husband is the cordless handset, and the wife is the base. The handset may hold charge for a while off the base, maybe even for a couple of days. But sooner or later, the handset is going to have to be recharged or reconnected to the base to keep the battery charged, the programming updated, and the phone usable. It is the same with men. There is need for a reconnection in a deeper way."
Related Topics