Home
/
Achieving Woman
I first tasted alcohol when I was 4-years-old: Lessons from my past of drug addiction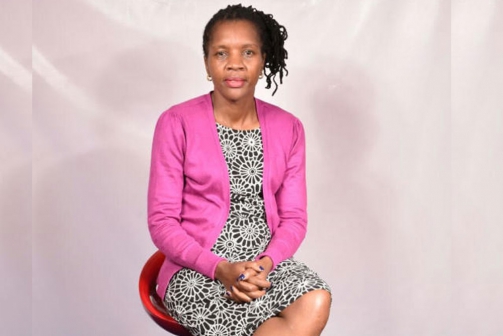 Fatuma Musau, 43, first tasted alcohol when she was four years old and was smoking by the time she was 12.
Now a wife, mother of two and a co-founding director of Zawena Treatment Centre, a drug rehabilitation institution, she tells Eve about her journey of recovery from substance abuse
" I was born last and the only daughter among three brothers in Nairobi's Jericho estate. My father was working for a tour and travel company while my mother was doing a small-scale business within the estate. Though not extremely rich, my parents ensured our basic needs were met and not a day did we lack anything.
My father liked his Johnnie Walker while my mother would do an occasional glass of wine. But they were exceptionally responsible parents. With the knowledge I have today, I would describe my father as a functioning alcoholic; he drank but never abdicated his responsibilities.
That notwithstanding, I got my first tot of alcohol from him; I was four years old. I vividly remember that tot because it had a lot of significance in the following years of my life. My father had arrived home from an out-of-town trip and I was all over him as he drank the whisky. Probably to stop me from bothering him, he gave me a tot which I sipped hesitantly but lo and behold, it was sweet!
It then dawned on me that daddy's stuff was good! Because the alcohol was of course kept out of the reach of children, I started picking his cigarette buds and the half-smoked cigars and got into smoking. I still remember his brand of cigarettes; it was "555" one of the most expensive brands of the time. Although I was still young, I knew smoking was wrong so I kept it as my little secret.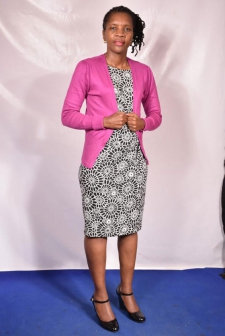 I would later meet pupils with similar interests in primary school and we embraced the trend. My friends were older boys and seemingly they knew a lot about alcohol and drugs and soon they introduced me to the joints where the drugs were easily bought. Had I known this team would also get me into crime, I would have run to the hills.
In mid-primary school, I had already known chang'aa and bhang very well, courtesy of the boys. However, I had two strong defences that guised the juvenile-addict I had become. First, I was bright in school and secondly, I was an obedient child, thanks to my mother's upbringing.
There was a huge gap between my brothers so they were not my best friends and didn't mind who my friends were. I remember an episode when my mother decided to move to the village and leave us behind and it saddened me so much. A boy whose mother brewed and sold chang'aa came with the brew in a polythene bag and shared it with us. He then gave me two small pills and told me they would ease my anxiety and sadness of my mother's absence.
The pills, I later learned, were Valium (a medicinal drug used to treat anxiety disorders, alcohol withdrawal symptoms, or muscle spasms) and though I remained sleepy and withdrawn for a while, indeed they momentarily made me relaxed. It was then easy to buy the idea that marijuana was more relaxing from yet another of the team members. At only 12, I could tell the difference in effect between different intoxicants.
Even before I joined secondary school, I started sneaking away from home and spending nights in smoking joints. Thankfully, as was the rule of thumb, sex was not part of our game because we believed we were a family. Consequently, my big brothers would protect me from any man who would have wanted to take advantage of me.
When was the last time you chose 'you'?
In school and at home, I became withdrawn and remained silent though I would help with the house chores. I started disappearing from home and was unpleasantly silent. My father thought I was big-headed perhaps due to adolescence.
Because there was no drug abuse advocacy then, my father noticed my withdrawal when I was already hooked on drugs hence it was difficult for him to tame me. At some point, he even tried to involve the police but I escaped with only a punishment from the juvenile court. If he ever suspected drugs, he may have kept it to himself or was in denial to admit it.
Guarded exams
Thankfully, I passed my KCPE and though I was admitted to a good national school, I declined to join and insisted on joining a day mixed school.
I joined the day-school but after several suspensions, for offences such as inciting students, causing riots and a case where I physically beat up a teacher, I was finally expelled. I actually did my KSCE at the local District's Commissioner's offices guarded by police! In the midst of all that, I still managed a C+.
I had become such a headache to my family because I was home on and off until my father dismissed me to do what I wanted. It was then I moved in with my teenage boyfriend who was among the boys who had been shielding me. He had an apartment in Karen, had a gun and was a chief gangster.
I felt so proud to have such a boyfriend who was feared and respected even in the drug corners of the city. I would be a partner in crime if we were to be able to buy the illegal drugs. My role would be to interrupt the attention of a victim and my partner and his friends would pounce. That was an easy task for me and with time, I was an expert at it. I would get a good share of any loot whenever the robbery was successful.
One episode that will never leave my mind is a day we had come from the movies at the Embassy Cinema. We saw a white man who looked like he had just arrived in the country; he was studying a map. My man told me to approach him and draw his attention so he could rob him. That I did with ease because I had become a pro and before the white man knew what had happened, we had robbed him of everything and had disappeared in the crowded streets.
That day, we got enough money to keep us in good supply of heroine which we had now promoted ourselves to. Heroine is more "prestigious" and more expensive. My stay with my boyfriend was more of partnership than sex because drugs had deprived us of all sexual intimacies. We would stay for months without even realising we were supposed to be lovers.
Getting arrested was the norm for us hence we were known in almost all city police stations where we would go to bail each other out.
Finding healing
Incidentally, one of my brothers had also got into serious alcoholism and kept threatening that he'd commit suicide. He made his threat good in 1992. I then realised how a slave of addiction could do anything oblivious of the consequences.
I recall a shameful scene I made at some point in my drug-addiction life: Heroine had been out of stock for a while and one of my women-friends and I had been queuing to buy.
My friend was carrying her baby who got a complication and died in her arms. I took the dead baby and went to town and dramatically formed a story that my baby had died suddenly and I needed money to take the corpse to the mortuary.
People bought the story and sympathetically contributed! When I had enough to buy several rolls of heroine, I triumphantly took the corpse back to its mother to take to city mortuary. That's how shameless drug-addiction can make its victim.
Today I look at the degrading things I did and desire the more to help men and women recover from drug addiction. After my brother's burial I made up my mind: "Fatuma, you got yourself in, you have to get yourself out," I reasoned within myself. I therefore remained at Machakos with my parents and disconnected myself from all the friends I had in Nairobi.
To avoid a relapse, I put myself on a programme to learn the ways of a Kamba woman. I would fetch water; cook using a pot, fetch firewood and even make the traditional three-stone fire. This programme lasted for four years. For once I felt loved and a sense of belonging, I saw the value of family and vowed to create a platform to help drug abusers. I went back to Nairobi and was employed in several rehab centres and enrolled to study Drug Addiction Counselling.
A friend and I later partnered to start Zawena Treatment Centre where I am currently a director. It is now one year and six months old. As an individual, I have helped hundreds of people from all walks of Kenya. My greatest joy, is to see a person walking out of Zawena with a determination to stop abusing drugs.
I met the love of my life six years ago and in a private ceremony, we got married. Though I was worried I may never have children because of my drug-abuse life, today, I am the blessed mother of two lovely sons and happily married. My husband is supportive though his profession is very different from mine.
When I look at my two healthy sons playing with their father I can't help but marvel at the mercies of God; who would have guessed that the drug-addict and criminal I was would turn to a loving mother, a caring wife and more so a director in a drug-rehabilitation centre?
Shattered life
My life had been shattered by illicit drugs, my parents and relatives had given up on me and all what was left of the once pretty girl was a messy drug-addict indulged in crime for the next puff of addictive drugs.
I took my first tot of alcohol at the age of four and my first puff of marijuana at only 12 years. Today, at 43 years, I look back at the years I spent in drug-addiction and tremble at the mercies of God that I am still alive.
Abuse of drugs had stripped me of any sense of shame, dragged me into humiliation of crime and landed me in jail several times. All of my childhood smoking-buddies are now dead: some died in crime while others met their demise in drug-addiction related circumstances.
As I later learnt from organisations such as KANCO and NACADA, drugs make the victim unconscious of the repercussions of abuse. (KANCO, the Kenya AIDS NGO Consortium and NACADA, the National Authority for the Campaign Against Alcohol and Drug Abuse, respond to public health issues emerging from drug use.)
Today, I appreciate KANCO for the sponsored training that they give us through their Harm Reduction Programme. Through this programme, I can understand different kinds of withdrawals from my clients and help parents to detect when their children are using drugs.
Don't blame my parents for my mischief as a young girl; both my father and mother were and are still great parents whom I adore to this day.
My mother particularly went out of her way to bring her children up in a disciplined and God-fearing way. It was my choice to be rebellious hence I have no one to blame for the years I misused in drug-abuse.
Related Topics