Home
/
Living
Ageless beauty: Embracing yourself in an age-obsessed world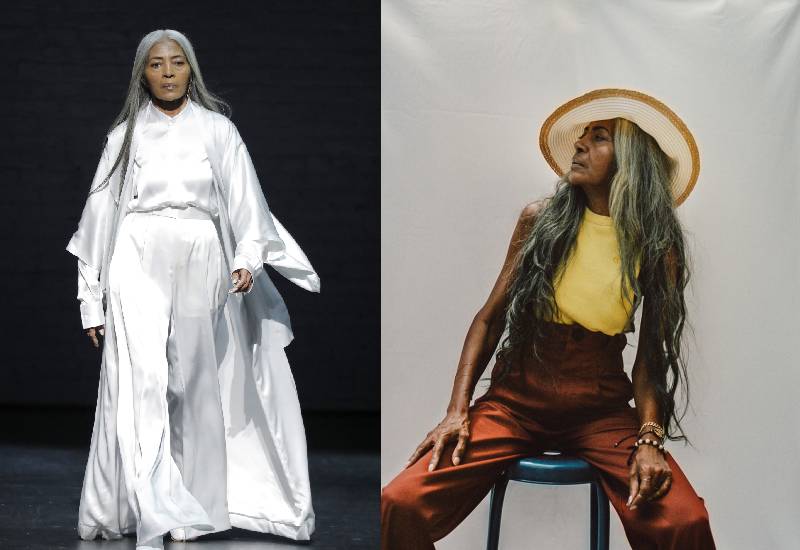 "You look too good for your age. You need to act your age. You are too old to wear that." These are just some of the backhanded compliments and insults many women receive on their journey to maturity.
For most women, ageing is not only scary but also embarrassing. You grow up being told to hate the wrinkles on your face. So you smile but not too much to avoid smile lines.
You start wearing anti-ageing cream as soon as you hit your mid-20s, dye your silver hair black, and hide flabby arms and drooping skin under long flowy clothes.
You do everything you can to always appear younger. It is like the modern cult of youth prohibits us to ever look our age.
But why has natural ageing for women become so taboo?
Men's worth is deemed to appreciate with age while a woman's depreciates
Sounds harsh, but that is how the society views it. As a man moves from youth to middle age and beyond, they not only reach the height of their earning power but remain sexually attractive, partly because of financial power.
Women, on the other hand, find themselves confronting the loss of the two assets considered by society to make a woman most sexually desirable; youth and beauty. Ultimately, women become invisible as they age.
There is a market for youthfulness
For centuries the currency of beauty that transcends all cultures, classes and time has been age. A young pretty woman is highly valued among the super-rich just as much as the working class.
The idea of wanting to remain young has created a billion-dollar industry selling youth. In a world that is not kind to women, the message has always been clear, remain youthful or be traded in for a new model.
According to a report published by Fortune Business Insights, by 2026 the global cosmetics industry should be worth 438.38 billion.
This means that the companies selling youth in the form of anti-wrinkle creams, syringes, hair dyes, and other similar products are will keep growing unless we stop buying into the idea that ageing is a curse.
3. The double-edged sword of ageism and sexism
Helen Garner in her 2015 essay The Insults of Age, touches on what it feels like as women age. "Your face is lined, and your hair is grey, so they think you are weak, deaf, helpless, ignorant and stupid."
Being gauged as stupid or ignorant for a 40-year-old woman who already earns less than her male counterpart means you never advance in your career and your salary never goes up.
This leads to uncertainty about the future and depression.
There is some good news
As women age, their self-worth gets better. Many women have testified to feeling more confident in their bodies as they grow older.
Their major impulse in life becomes trying to be as authentic as they can. They begin to understand that although they cannot change their biology they can change internalised societal expectations and rise to their full potential.
In leadership positions, age is a tremendous advantage for many women. According to data collected since 2016 by Harvard Review for measuring confidence, women tend to be more confident about their leadership skills as they grow older.
By the time they get to their 60s, male confidence declines, while female confidence increases. This should encourage you to embrace ageing.
Related Topics