Home
/
Health
Not having children increases a woman's risk for ovarian cancer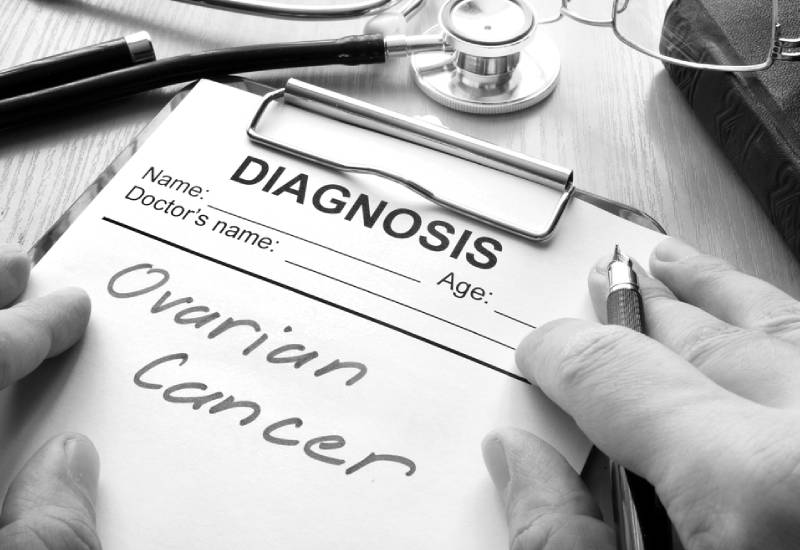 Research shows that among women of reproductive age, nulliparity — a woman never bearing children — is associated with an increased risk of developing ovarian cancer, Elly Odongo, a gynaecologist, says.
"There are other factors at play too: for instance, prevalence of ovarian cancer is high in women who start to menstruate early (we call it early menarche) and go into menopause late: meaning that their ovaries have a longer period of functionality," he says.
Women who have the BRCA (breast cancer) genetic mutation, which is inherited either from a mother or a father, are also at a higher risk of developing ovarian cancer. Cancer, Odongo notes, has also been linked to unhealthy lifestyle like smoking, alcoholism, use of hard drugs and unhealthy diets.
"However, with ovarian cancers, most – over 80 per cent – are sporadic in nature: they just occur," he says.
The ovary is a quintessential organ in females, says Odongo. It produces hormones that affect and determine reproductive health outcomes.
It is also critical in maintaining bone and skin health in women, and is the chief determinant of the cyclical (monthly) reproductive cycle in women.
Extrapolated data indicate that 1 in every 70 women in the world will suffer from ovarian cancer at some point in their life.
There are three main types of ovarian cancer. The first, epithelial tumours, is synonymous with older women, "in their forties and fifties," Odongo says. It is the most common type of ovarian cancer.
The second type, germ cell tumours, primarily affect children and teens. It is rare compared to epithelial tumours. About 15 of the 38 children treated for ovarian cancer at MTRH had this type of cancer.
The last type is sex cord stromal tumours – which Bibian was diagnosed with. This type produces steroid hormones. Like germ cell tumours, it is also incredibly rare.
"Germ cell tumours are more curable; they are very sensitive to chemotherapy and radiation. Plus, in children, diagnosis tends to occur early – which increases rate of survival compared to adults," Odongo says.
Speaking in his capacity as acting CEO of KOGS, Odongo advised women of reproductive age to have frequent examinations and tests.
"Do not ignore signs such as abnormal menstruation patterns, increased frequency of urination, feeling full quickly when you eat, bowel disturbance and bladder disturbance," he says.
Related Topics