Home
/
Food
Kitchen gadget: Ice cream machine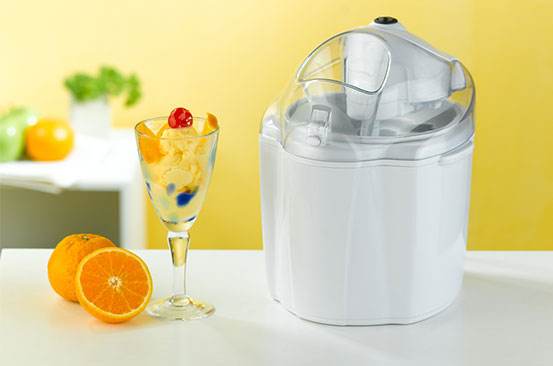 I love ice cream and frozen yoghurt so much that, at any one time, I have no less than four or five flavours of either in my freezer. After discovering ice cream machines, my ice cream and frozen yoghurt budget was finally manageable and my flavour and experiment adventure began. On hot days, ice cream, gelato, sorbet, or frozen yogurt is a nice way to cool yourself down.
Making ice cream or sorbet is easy and simple with an ice cream machine. A simple one features a locking motor mount, plastic bucket and aluminum canister.
To use it, add chilled frozen sorbet mixture, yoghurt, heavy cream (and flavouring or fruits and nuts when making ice cream) into the aluminium canister which you then place in the middle of the bucket, layer with ice and salt and switch it on. Watch as the electric motor turns your ingredients into homemade ice cream, frozen yoghurt, gelatine or sorbet.
The best thing about making your own ice cream, frozen yoghurt, gelatine or sorbet, is you're able to customise it to your liking and taste. Add fruits, nuts, syrups, crushed cookies and more.
Related Topics