Home
/
Food
Are you ready for Foods of Kenya Season 3?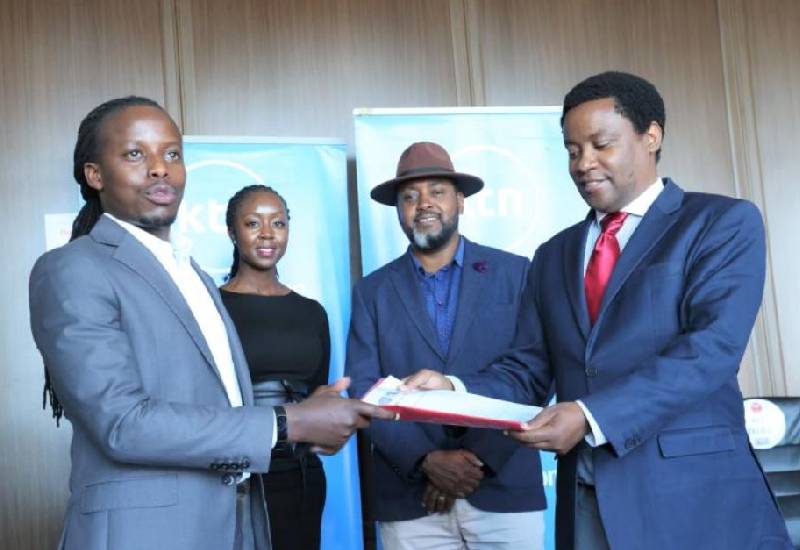 Your favourite food show is back! Foods of Kenya season 3 is exclusively returning on KTN and will be aired every Saturday at 8:00 pm starting on February 6, 2021.
If you are looking to sharpen your cooking skills and explore your culinary options, this is the show for you.
Produced by Documentary & Reality Television Limited, Foods of Kenya aims to grow the knowledge and appreciation of Kenya's great local foods and traditions.
If cooking doesn't interest you, don't worry, Foods of Kenya has so much more as it delves into dance, culture, clothing, and fascinating traditions as well.
Created by Eugene Mbugua, the show's knowledge is provided by individuals and groups dedicated to preserving their communities' way of living for future generations.
The new season of Foods of Kenya is directed by David Mutuku with Caroline Ngunjiri and Debrah Metto as production managers and is hosted by the charismatic, Mwaniki Mageria.
According to the show's management, Foods of Kenya took a one-year break to allow the team to put in more work into the production quality, equipment, and overall style of storytelling.
"At the onset of another great season of Foods of Kenya we are excited to document healthy foods and recipes from way back and at the same time enjoy culture as it evolves in this modern-day, while holding on to some other things that our forefathers taught us.
"It's so exciting to be a part of this because we have new people to meet, new communities and even going back to the old ones but having new and fresh experiences from them," said Eugene during a press conference held at the Standard Media Group PLC.
Related Topics