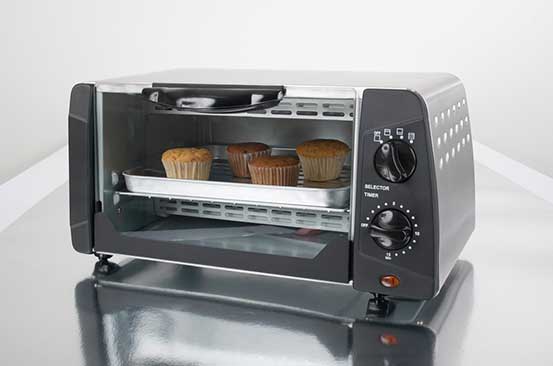 This is the big mama of all appliances, in my opinion. It is a smaller version of an oven but can pack quite the punch when it comes to cooking. It not only makes toasted slices of bread but can even make a whole chicken or even bake a cake. On several occasions, I have made my toaster oven do what a normal oven would do but on a smaller scale.
The toaster oven usually has a front door which opens up to an open space with racks depending on the size of the oven. It has heat elements on the racks or the back or sides of the oven. Lastly a turn knob or dial with temperature and timer, for the desired setting of the meal.
The beauty of these ovens is they are portable and use less power. They are a great alternative for when you don't want to light your bigger oven to cook a small batch of food. It can broil, bake, roast and reheat. You can make pizza, cakes, chips (French fries), cookies, roasted vegetables and so much more.
Available online and in kitchen appliance shops.