Home
/
Food
Kitchen gadget: Rubber spatula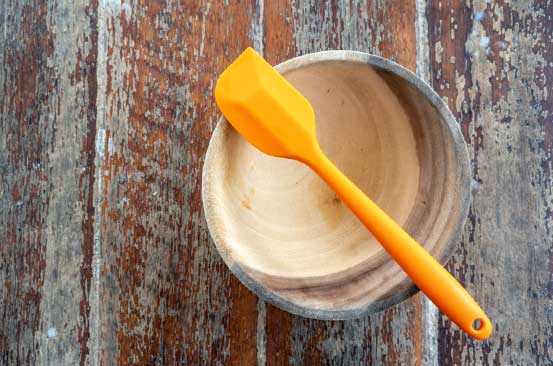 This is an essential multi-purpose kitchen tool. I always wonder how I managed without it. I compare it a lot to the mobile phone; how did we manage without them? Use it to gently and efficiently scrape foods out of bowls, blenders and pots without scratching the surfaces. What an easy way to avoid wastage!
You can also use it to mix, stir, spread and gently fold both hot and cold contents. The one thing to remember is to not use a rubber spatula for cooking -- you do not want the taste, smell and toxins of burnt/melted rubber in your food.
The rubber spatula comes in an array of colours and sizes. When buying one, find one that comes in one piece, is not too flexible or stiff and the right size for your hands. You can find them in shops that sell kitchen utensils and appliances, major supermarkets and online shops.
Related Topics