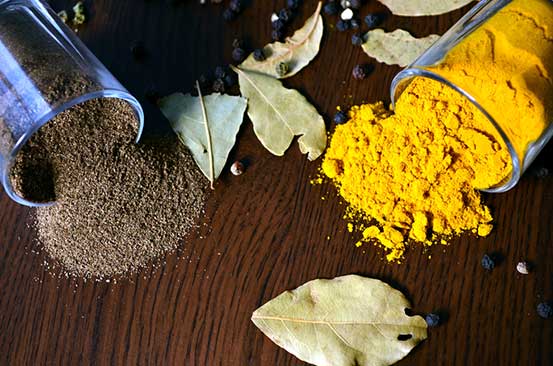 To make this combo, you will need turmeric and black pepper. Besides giving curry its yellow colour, golden spice which is the other name for turmeric is also known to play a role in managing a variety of health conditions, including indigestion, arthritis and irritable bowel movement.
Turmeric is a super herb packed with medicinal qualities.
Curcumin in turmeric and piperine in black pepper are known to improve health as they contain antioxidants, anti-inflammatory and disease-fighting qualities. A spoon of turmeric and black pepper daily helps fight inflammation while strengthening and supporting the body's immune system.
Turmeric black pepper latte: Heat milk, pour into a blender, add turmeric, black pepper, honey, vanilla essence, cinnamon, cayenne pepper, and ginger. Blend on high until its frothy then on low. Pour into a mug and drink the latte immediately.