Kitchen gadget: Kitchen knife sharpener
Food By
Wambui Kuria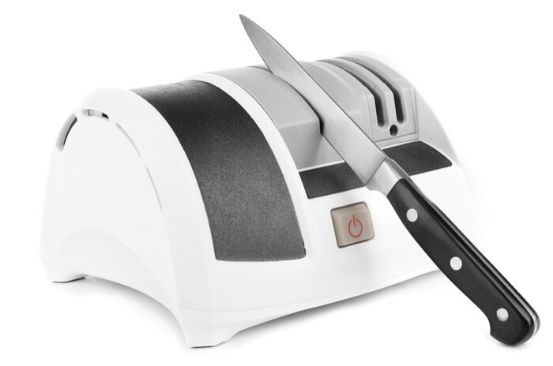 Before I bought myself a knife sharpener, I had to take my knives to my local butchery to get them sharpened. He did a pretty good job, but I needed to find an alternative. I have more than 15 knives; it was becoming expensive not to mention time consuming.
I did go shopping and found myself an amazing electric knife sharpener. It now takes me a minute or less to sharpen a knife and, even better, I use and sharpen the knife I want or need to use.
Electric knife sharpeners are handy and easy to use. They sharpen knives with precision, giving your knives a razor sharp edge in seconds. No more visits to my local butcher and no unplanned dents to my kitchen budget.
You can find several types and brands of knife sharpeners online on sites like Jumia, Jiji and VituZote.