Seven foods you can make with chapati dough
Food By
Rachel Murugi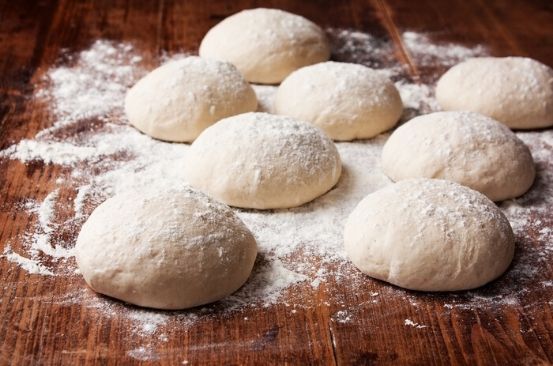 Chapati dough, also known as roti dough, is a widespread eaten dish though when cooked it often has to be accompanied by something. It could be a stew, curry or any of these fun ways of eating it.
Crispy chips
Roll out your dough then cut into strips. You can cut them into the desired sizes. Deep fry these in hot oil and they'll make some super crunchy snack. You can flavor these crisps by tossing them in some salt, cayenne and black pepper. Eat them with a hummus dip or guacamole and you'll enjoy all the way.
Burrito
A burrito is a classic that you'll want to enjoy. If you have some slow cooked meat, place the partly cooked chapati on a work space then layer the meat and any other ingredients like some tomato cuts, lettuce or little cheese and an egg. Fold this, grill it for a few minutes and cut in half to enjoy all the goodness.
Chapati lasagna
Have you run out of puff pastry and the pastry sheets? Use chapati dough, rolled out as your lining! Line the rolled out dough and place your fillings, layering as desired. Bake this and enjoy the results.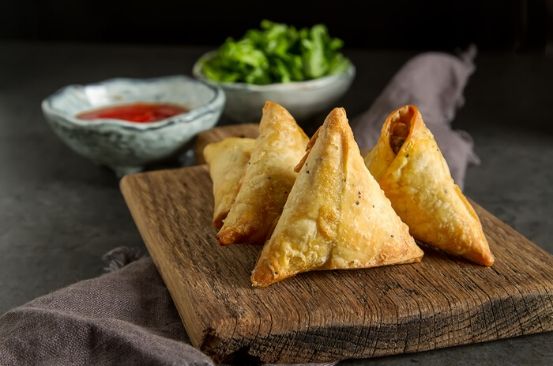 Samosas
These are triangular shaped dumplings that are filled with a filling of choice and deep fried till the outside is crispy. The chapati dough needs to be rolled, partly cooked and cut to fours then stuffed. Ensure that the stuffing is partly cooked so that the samosas don't stay too long in the heat.
Rolex
This is a Ugandan dish, common on their streets and homes. You'll need eggs and some vegetables if you want to elevate further the Rolex flavor. Fry an egg and put some vegetables of choice as if making an omelette and place them to the top of the cooked chapati. Fold in and serve.
Chapati cheese cigars
Chapati and cheese is a beautiful combination, that gives you the feeling of eating a cheese sandwich only now without bread, rather a different flat bread. These are called cigars because they look like cigars when rolled. Layer some cheese on a partly cooked chapati and roll it. Grill for a few seconds till the cheese melts and enjoy the cigar when hot.