Kitchen gadget: Kitchen shears
Food By
Wambui Kuria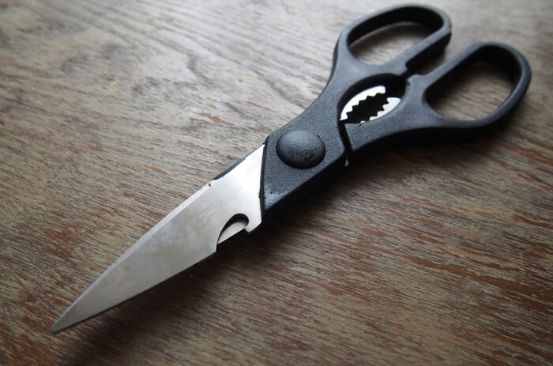 Few people give much thought to having scissors in their kitchen but the truth is, are a real game changer.
Kitchen shears are designed for multiple uses like cutting herbs or vegetable stalks on spinach and sukuma wiki before shredding the leaves or cutting meats like chicken at the joint. You can also use them to snip the crusts off bread or snip the tips off milk packets and other sachets packages (please don't use your teeth, it is both unsanitary and unsavoury). The shears have a bottle top opener for sodas and a bottle cap unscrewer for those hard-to-open plastic bottles and jars. This can also double as a nutcracker for walnuts.
When shopping for kitchen shears, look out for a pair that comes apart for washing and one that is comfortable when using. Most utensil and household goods shops stock kitchen shears for anything from Sh300 a pair, depending on the brand.