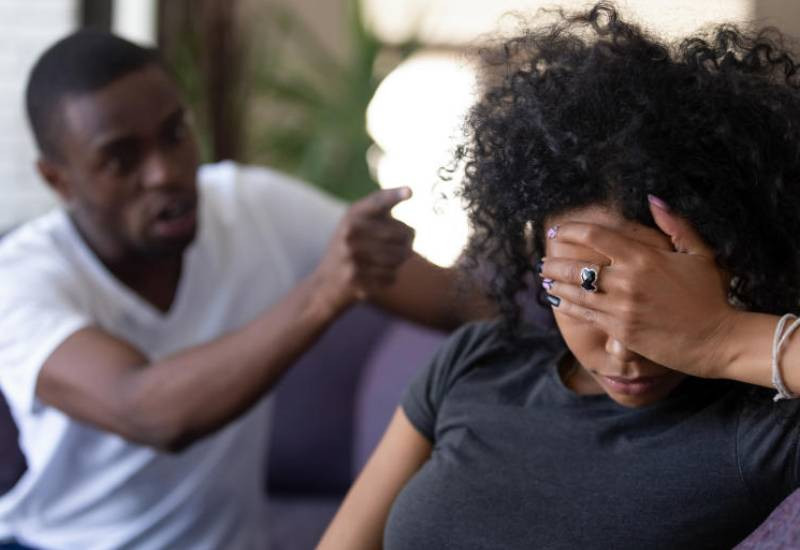 Violence against women and girls has been on the rise in Nairobi City County for the last 12 months.
The latest report by the Performance Monitoring Action (PMA) under the International Centre for Reproductive Health shows that 21 per cent of the women have reported violence meted against them by their intimate partners.
Some of the respondents reported having experienced more than one type of violence This is despite the concerted efforts by the county government and non-state actors to reduce the cases.
The report shows the numbers have tremendously shot up.
"Gender-based violence remains a challenge in Nairobi County. We had about 21 per cent reporting intimate partner violence in the last 12 months. The main type of violence is emotional, with about 80 per cent to be from either intimate partner or non-partner household member," said Prof Peter Gichangi, PMA Principal Investigator.
Intimate partner violence led especially among married couples with 82.4 per cent of them reporting to have experienced emotional violence, physical violence (33.6 per cent), pressure to have sex without force (33.5 per cent), murder threats (12.3 per cent) and physically forced sex at 6.0 per cent.
At the same time, there was an upsurge of violence against women by non-partner household members with emotional violence being reported at 72.5 per cent, pressure to have sex without force (26.1 per cent), physical violence (24.1 per cent), murder threats (16.1 per cent) and physically forced sex at 15.5 per cent.
Non-partner household members include brothers, cousins, uncles, friends, gardeners and security guards among others. Interestingly, only 3 in 10 of the sampled women sought help for gender-based violence, which represents 34.6 per cent of the sampled population with 65.4 per cent.
According to the PMA report, only 6 per cent of the victims sought help from the police, own family (56.9 per cent), In-laws (27.5 per cent), neighbours or a friend (23.2 per cent), religious leaders (19.6 per cent), boyfriend or partner (1 per cent) and social institutions (0.5 per cent).
"Advocacy programs are needed to sensitize both women and men with the aim of reducing violence. The programs should be able to provide non-stigmatising or non-judge mental gender-based violence services, which will require continual training of healthcare workers on how to handle such victims when they come for help," said Prof Gichangi.
Related Topics