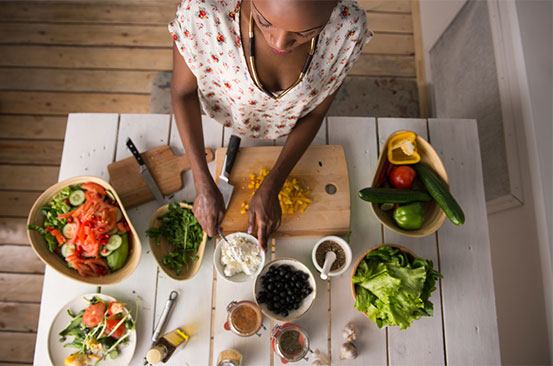 I love crisps, burgers, fries and chicken coated in batter like the next person but I also know that eating these foods frequently will affect my health negatively in the long run not to mention what it will do to my weight and skin.
While I'm not a diehard healthy person, I have learned how to enjoy food without letting it take over my life. I will cave and buy say a packet of crisps every once in a while but with a little research and creativity, I have found that I can manage my cravings with healthier options.
Eating healthily is all a matter of choice. It doesn't mean ridding your diet of things that you love, like sugar, but choosing food options that are good for you now and in the long run.
Healthy eating also means that you have a healthy relationship with food, that is, you don't let your emotions dictate how much food you eat.
Maintaining a healthy diet has been proven to not only help with weight loss and management but it also helps manage acne and breakouts, keeping your skin looking its best. It also helps in the managing of your moods and overall mental health.
If you're wondering how to start eating healthily, read on.
1. Portions
READ MORE
When you serve food on your plate, ensure that half of it consists of vegetables, healthy proteins should take up a quarter of the plate while carbohydrates the other quarter.
Using smaller plates and bowls can help you reduce your portions making it easier to control how much food you eat per sitting.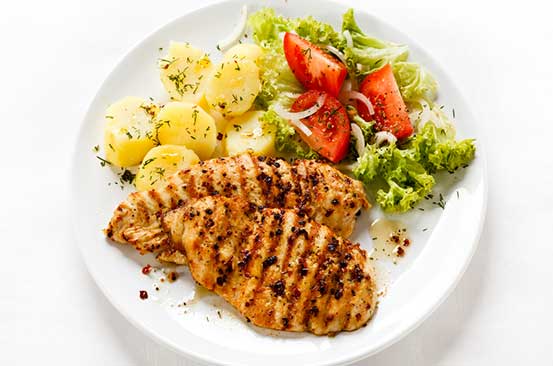 2. Get creative with recipes
If you're given boiled vegetables to eat, you'll probably turn them down. Why? Because they don't look appetizing and they probably don't taste good as well.
I found that one way to enjoy eating healthily is to prepare food in ways that I know will make my mouth water. For instance, salads and smoothies can help you increase the amount of fruits and vegetables you eat everyday.
While making a stir fry can also make vegetables more appetizing, you might not be able to control how much oil you use. Instead, roast your vegetables (in a pan or oven) or cook them in an air fryer.
Adding herbs and spices, for instance when making a vegetable or lentil curry, will make it easier to enjoy vegetarian meals.
3. Avoid refined carbohydrates
Switch from foods like white rice or those made of white flour, known as refined carbohydrates, to whole grains. So instead of white rice, opt for brown. Use wholemeal to make bread and try whole grain pasta.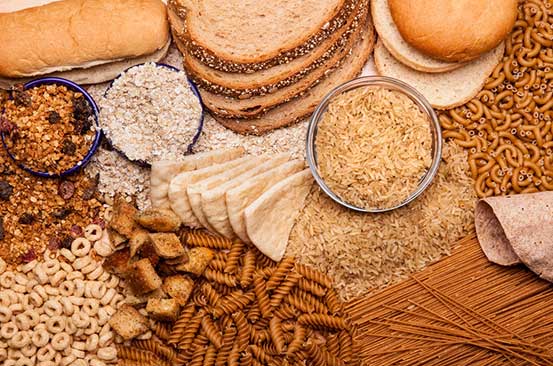 4. Drink a lot of water
Keep your body hydrated by drinking plenty of water throughout the day. This will help keep your body functioning at its best as well as clear your skin.
When you're hydrated, you're less likely to keep snacking. Drinking a glass of water half an hour before a meal can also help you eat less.
If you find drinking plain water difficult, add some flavour with slices of lemon, cucumber, mint, etc.
5. Healthy snacks
Just because it's snack time doesn't mean that you should reach for junk food. There are plenty of healthy snacks that you can nibble on when you feel peckish. Try eating some fruit like apples and bananas, vegetables like carrot sticks accompanied by a dip, dates, nuts or dark chocolate.