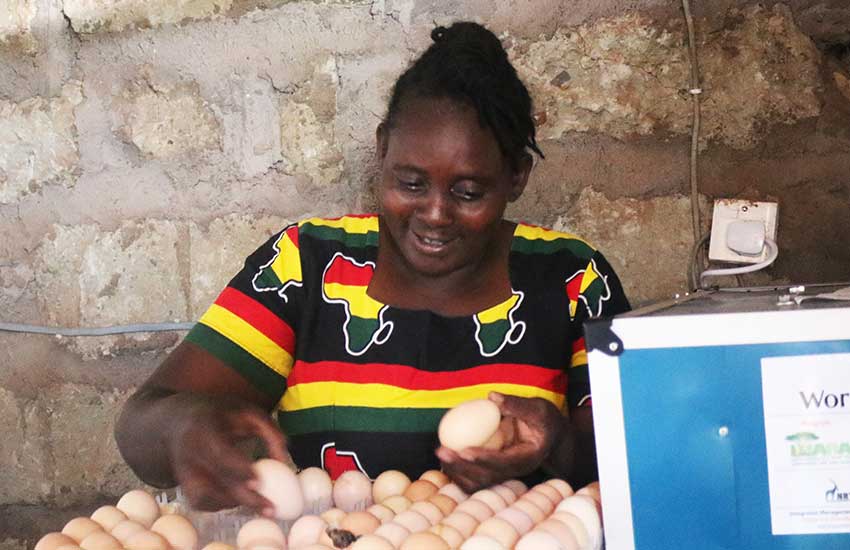 Selina Kathambi a leader of the Wiukiririe Women Group in Isiolo County, is not your ordinary woman. She leads a group of 25 members of the Wiukiririe self-help group, a group that is a member of an even bigger umbrella group with over a hundred members in the area.
She leads the vulnerable, people living with disabilities and knows too well the responsibility on her shoulders. In her home, she supports orphans that she says, need love like every other child.
"We started this group because of poverty, and diseases that had engulfed this area," she recalls. "The number of orphans and vulnerable homes was increasing."
The group first came together as a 'chama', saving and contributing money towards different needs of its members.
"Coming from a vulnerable home myself, I understand what all these women go through every day," This is her biggest motivator: Use the group to empower the vulnerable.
Isiolo County where she comes from is classified as one of Kenya's arid and semi-arid regions whose main source of livelihood is pastoralism. Unpredictable weather patterns, diminishing water and pastures makes life difficult for the marginalized communities in Isiolo.
"…we thought we could do better, we opted for chicken," Selina says.
In 2014, the group decided to keep poultry as a source of livelihood but was a disaster.
"We lost almost all the chicks to diseases and improper handling during the transfer to the hatchery," Selina narrates with a distant gaze.
Their new poultry venture was dogged with challenges: Diseases, inappropriate handling of young chicks, congested poultry house and the group was struggling with chicken feeds. Things had to change. As a new group that was trying to come together, the women group had a lot to learn from the mishap.
"We recently hatched 400 chicks. We sold half of the five-day-old chicks and used half of that money to send four children to school." She narrates.
The four students whose school fees were paid, she says, are children of vulnerable members of the group.
But since the business has to run, she explains, the rest of the income went into buying feeds for the remaining brood.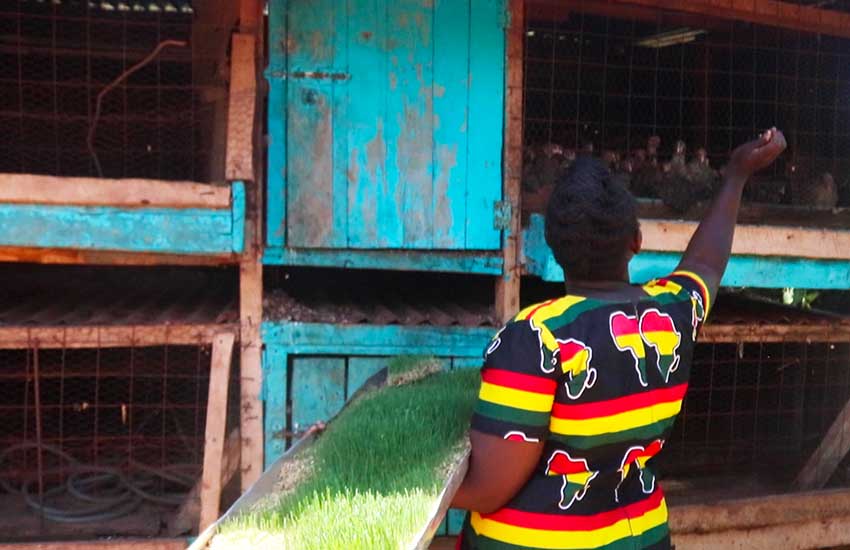 So what changed? We ask.
First was the capacity building of community groups to adopt poultry keeping as a sustainable business model.
"There was vivid eagerness from the group to learn and convert this value chain into an incoming-generating business," World Vision's Fidel Wambiya explains.
"We took them through intensive training on chicken rearing, disease control, and finally on having poultry as a sustainable business model," Wambiya highlights.
Selina acknowledges that the training elevated the group to a place where they can manage the chicks on their own on handling the one-year-old chicks, diseases and feed rations especially the magic hydroponics.
Feeding rations is a key part of the business and hydroponics offers that.
Hydroponics- a barley shoot- rapidly matures in seven days and is nutritious, especially for two-week-old chicks.
"They are cheaper than the ones we buy at agrovet shops, take a short time to grow and are locally available," she notes.
Chicken feeds are a crucial part of the poultry value chain as they determine the margins of the group's business.
Secondly, the business environment favoured their venture. According to Cogent Food Journal, the demand for improved indigenous chicken has been on the rise in Kenya and remains vital towards playing a strategic role at achieving the socio-economic pillar by Vision 2030
National statistics show that small-scale farmers contribute 80% of the national poultry production. For the Wiukiririe self-help group, poultry farming offers a convenient alternative source of livelihood. Wiukiririe Self-help group's new 528-capacity incubator offers the group a chance to upscale their production of day-old chicks
What's the plan for the group moving forward, we ask Selina.
"We dare to dream," the mother of three says.
"We have grown from zero to 200 to 300 to now over 500 day-old chicks being hatched. In the next 2 years, we would like to upscale our venture, expand the market and even export them."